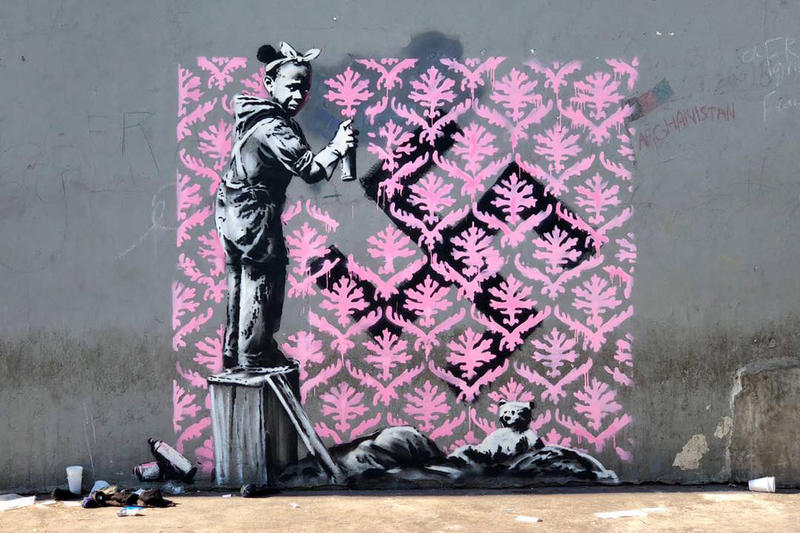 During Paris Fashion Week, three new murals believed to be created by Banksy, have appeared throughout the French capital. The first piece showcases a girl spray-painting over a swastika covered by a pink damask pattern embellishment near the Porte de la Chapelle metro station. The artwork, according to Arrested Motion, speaks" to the loss of innocence and the fears of rising anti-Semitism in Europe."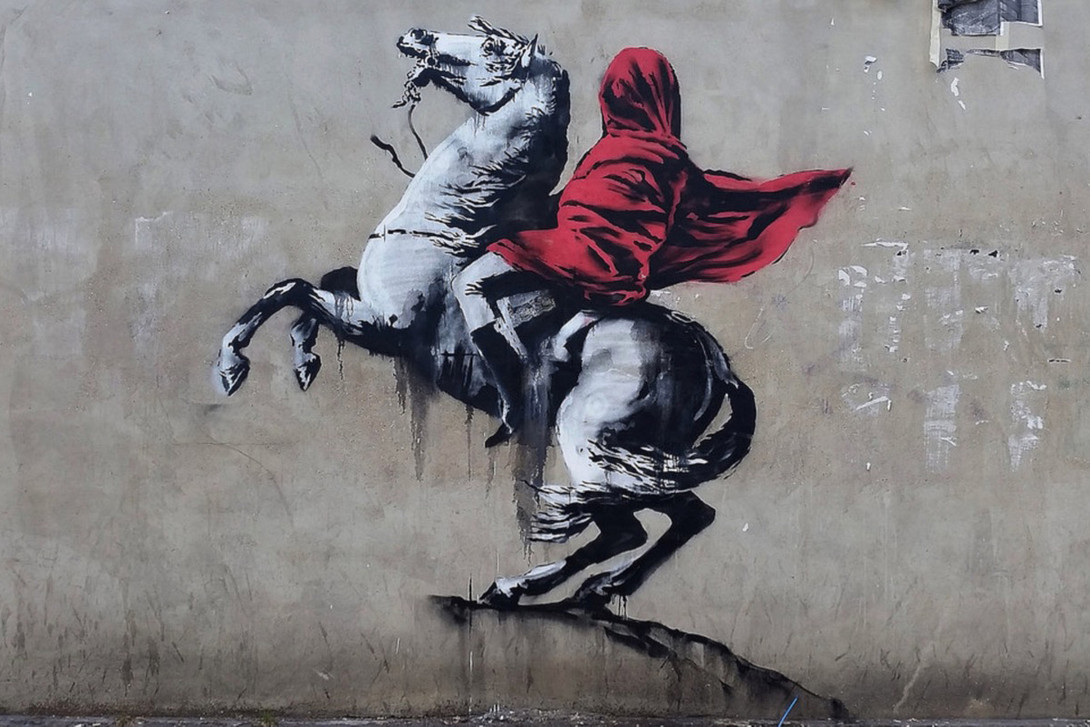 The second artwork draws inspiration from the neoclassical painting Napoleon Crossing the Alps, by the artist Jacques-Louis David. Some suggest that the reason behind the covering of the rider's face refers to the country's burqa ban, where covering one's face in public, including religious garments worn by Muslim women, was prohibited by the French in 2010.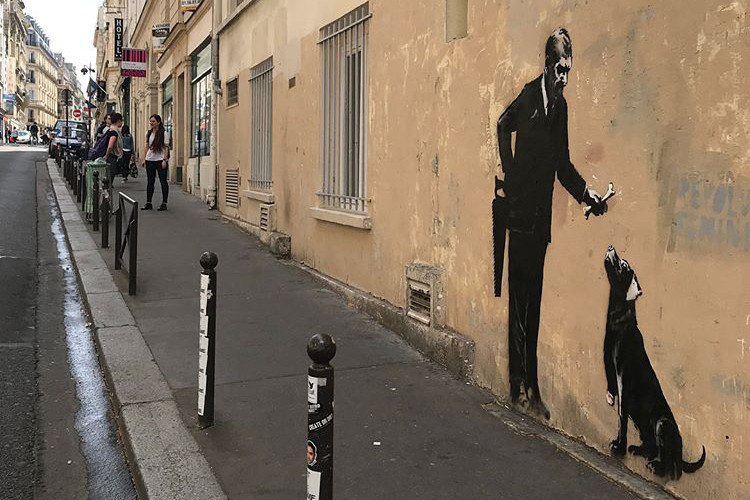 The last piece found in Paris's city center, portrays a man offering a three-legged dog a bone, while holding a saw behind him.