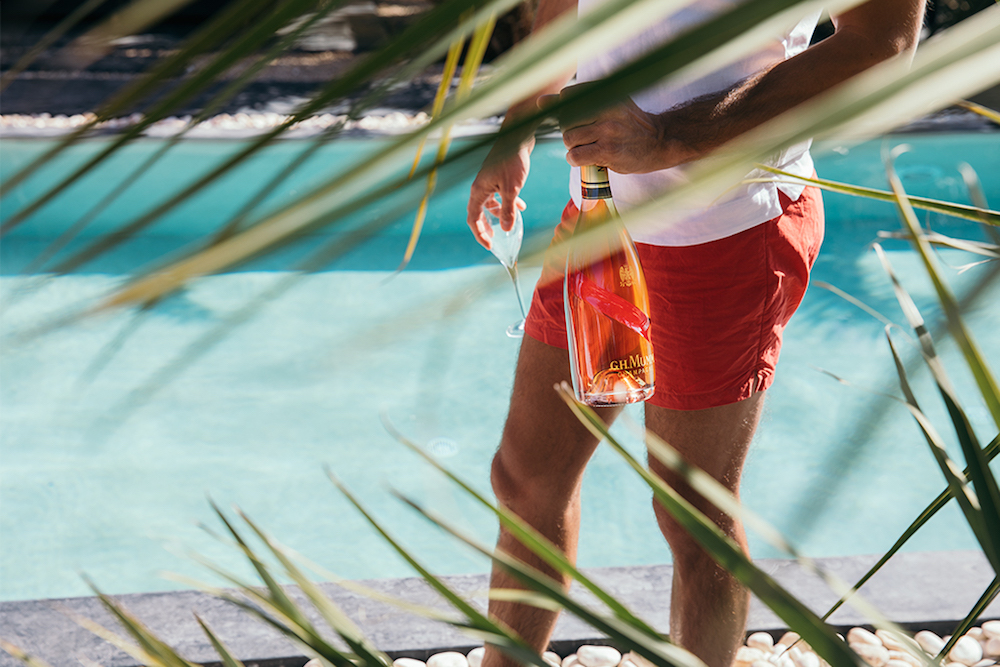 Hong Kong Art Week is finally here – and with it one of the most highly-anticipated parties of the year, the annual MEDIA x MUMM Harbour Party happening later tonight. Kicking off Art Central, this electrifying invitation-only soiree will mark the launch of the new Mumm Grand Cordon Rosé just in time for summer.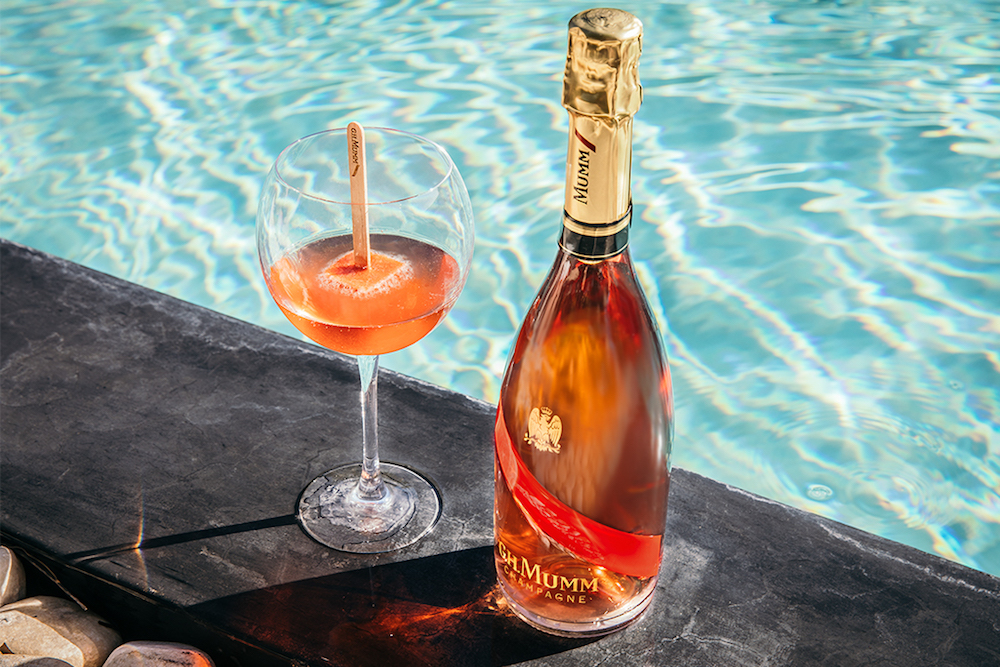 The rosé is aged for almost two years to intensify the flavours and is then housed in a transparent bottle with a specially-designed long and slender neck to accentuate the champagne's floral and sweet fruit aromas. The blend is predominantly Pinot Noir – accounting for 60% - with a mix of fruity Pinot Meunier and smooth Chardonnay grapes, resulting in a vibrant yet refreshing wine made for sunny days by the pool and balmy summer nights.
Taking the frosé trend to the next level, Hong Kong's stylish art set at Art Central will enjoy the Maison's twist on the champagne cocktail with a Mumm Grand Cordon Rosé Poptail – a handcrafted natural fruit ice pop in peach or raspberry served in a glass topped up with champagne.
Fancy making them at home? Limited edition frosé Mumm Grand Cordon Rosé N*ICE POPS will be available at City Super in addition to the bottles of the champagne itself from May onwards.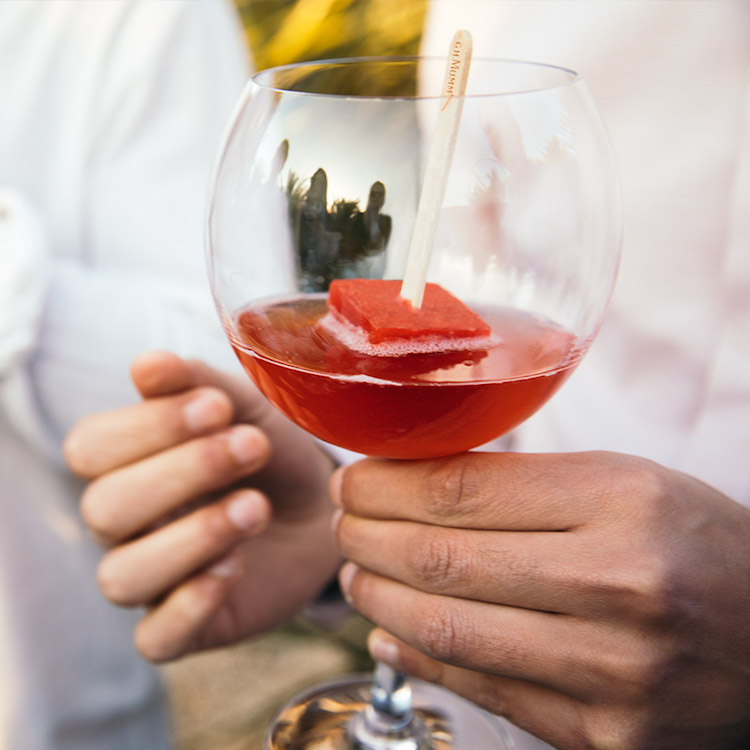 Mumm will also be carrying on the party vibes at Cabana from 14 April onwards. The Mumm Beach Club will be hosting a series of "Save Water Drink Champange" rooftop parties this summer at Cabana's iconic rooftop. Party-goers will be able to soak up the sun while drinking the new Mumm Grand Gordon Rosé and chilling to the beats of Cabana's line-up of resident DJs.
The Mumm Grand Cordon Rosé will also be available from 15 April at Watson's Wine – who's ready for a little daytime drinking (read: all-nighter)? We're in if you are.