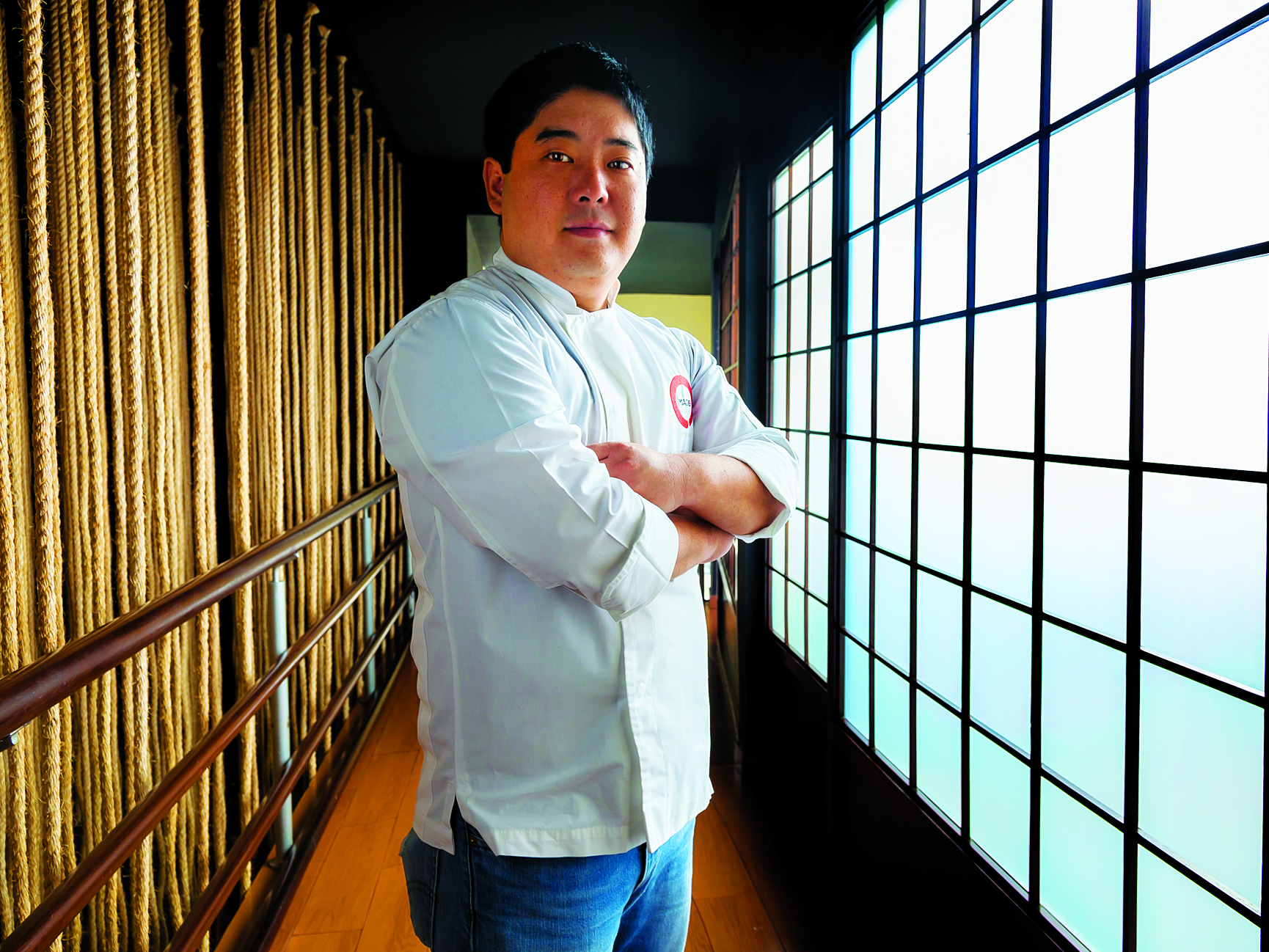 Chef Mitsuharu Tsumura is the most important chef you've probably never heard of. His first restaurant, Maido, appears in the top ten of both Latin America's 50 Best Restaurants and San Pellegrino World's 50 Best Restaurants lists, and was recently voted the best restaurant in all of Latin America. He has authored a book, hosted Master Chef Peru, and is largely considered to be the foremost authority on Nikkei cuisine. And now he's coming to Asia.
His newest restaurant, Aji, is opening later this year at the soon-to-open MGM Cotai in Macau. The new luxury resort will be home to a host of concepts by celebrated chefs, like Mauro Colagreco, Graham Elliot and Janice Wong, but none comes close to the cultural significance of Chef Tsumura. Tsumura is Nikkei. Though the word is often thought to denote a specific type of cuisine, its originally referred to a person of Japanese descent. One of the largest Nikkei populations is, rather surprisingly, in Peru. Sitting together near the site of his new restaurant, Tsumura explains the complex history of the Japanese diaspora and the Nikkei, and it's clear this is a story he has told before. After Japan's industrial revolution in the 1800s, the country's farmers were out of work, and suffering. Japan reached an agreement with Peru to allow a stream of workers into the fertile country, and the Japanese emigrated in droves. They stayed, flourished and developed the now internationally revered Nikkei cuisine.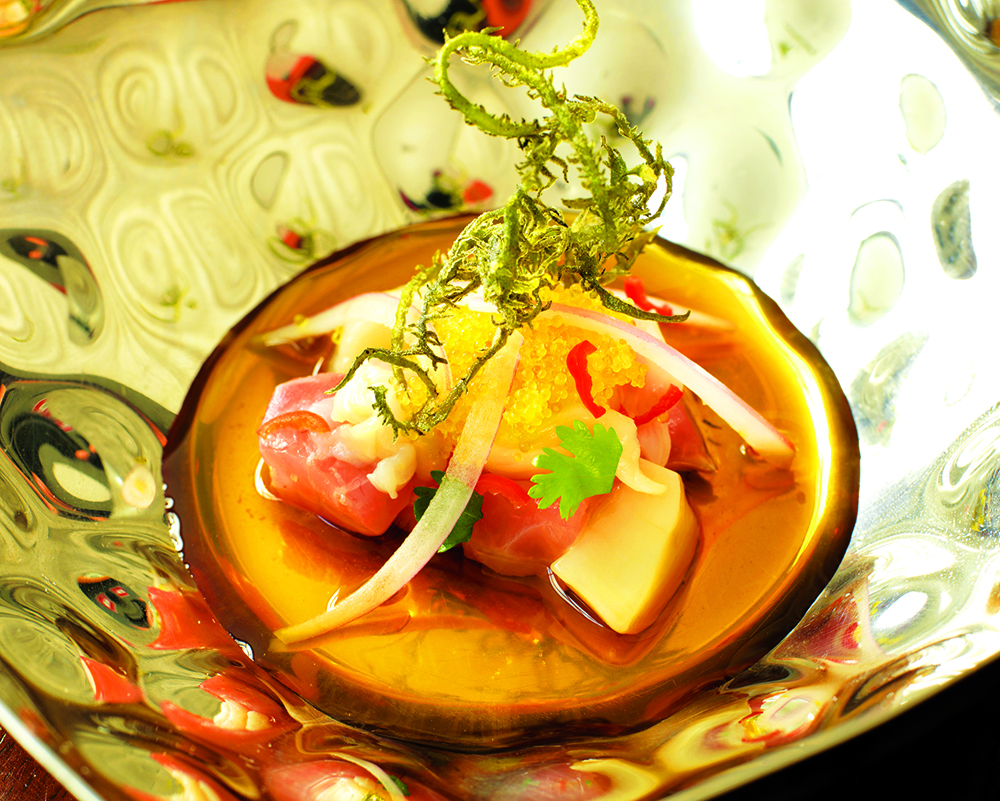 Nikkei as a cuisine is a harmonious blend of both cultures that developed in three distinct stages. "The immigrants started selling Peruvian food, because nobody was eating Japanese food," he tells me. "I heard stories of octopus lying in the beaches because the fishermen just threw them away. They didn't want to eat them, they thought they were poisonous, or food for peasants. The Japanese picked them up because they liked it! And that's the way many species from the ocean were introduced to Peru." This was the first stage. Almost two centuries later, in the 1970s, Japanese companies like Toyota and Sony came to Peru, bringing with them a new population hungry for Japanese food. The result was traditionally Japanese dishes made with Peruvian ingredients. This was the second stage, and from it came one of the nation's most iconic dishes: ceviche.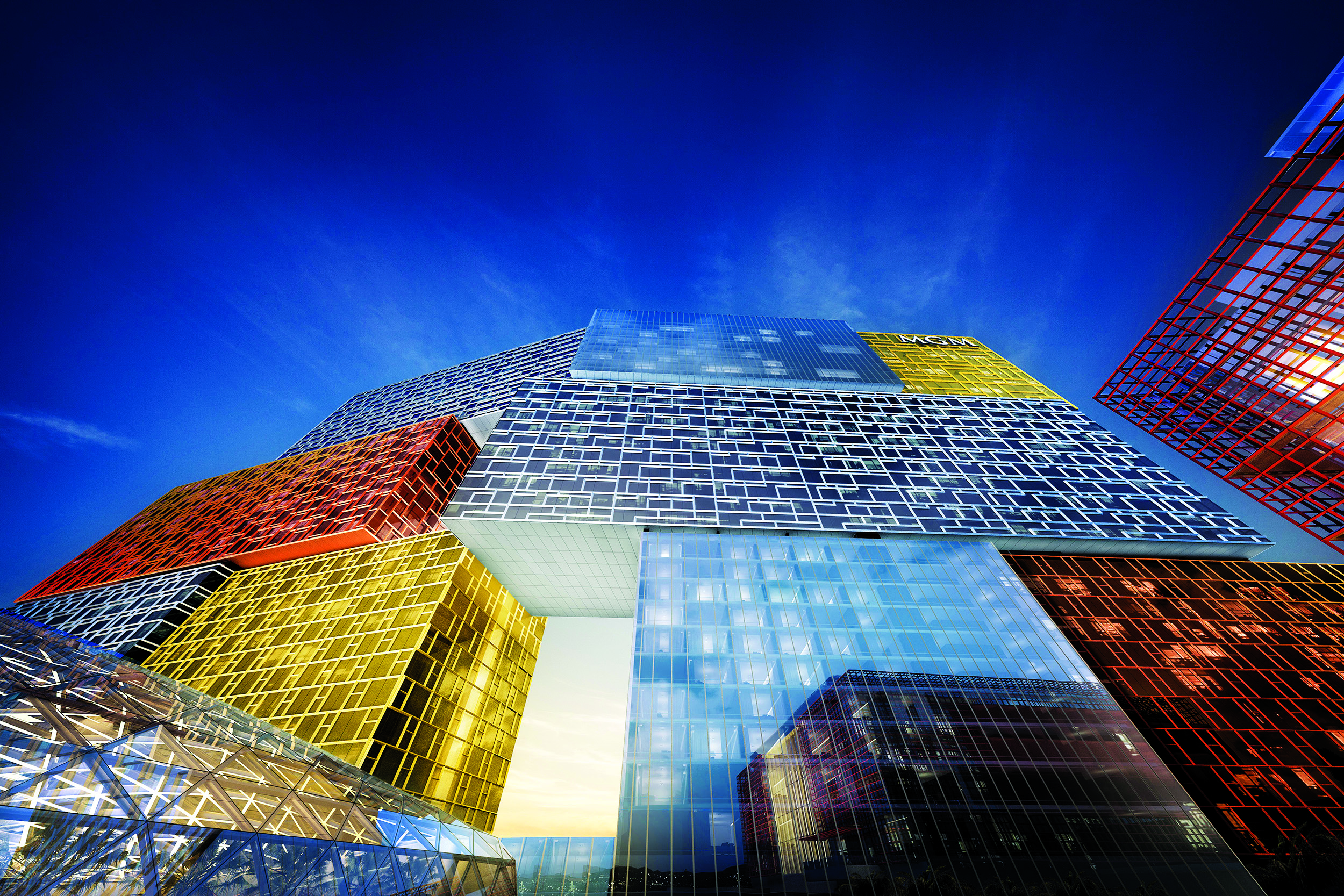 Traditionally marinated in citrus, the Nikkei chefs transformed it. "The Nikkei decided to make it more like sashimi, and not marinate it so long. Ceviche made to order became popular, and that's the way we still have it now," he says, describing the nation's famed cevicherias, which incorporate Asian ingredients like ginger, miso, ponzu and even kombu.The third stage came in the form of a man, Nobuyuki Matsuhisa. The Japanese itamae, came to Peru in the 1980s, and managed to popularise the Peruvian-Japanese hybrid with his internationally acclaimed Nobu restaurants. Nikkei's rise from necessity to international culinary sensation was long, and complicated, but ultimately all you need to know is this, Tsumura assures me: "Nikkei is Peruvian cuisine influenced by Japanese techniques and ingredients." With fusion at the heart of his fare, it's only natural Tsumura would choose Macau for his first Asian outpost, a city marked by international blending, with an equally long and complex history. Part of its history, so the story goes, is that it was the gateway into Asia for the chilli pepper. Brought by the Portuguese, the pepper was the Aji, a long, spicy yellow pepper, whose name translates to 'chilli' in Spanish, and 'flavour' in Japanese. It was the perfect name for Tsumara's newest creation. It's a rare move for Tsumara, partnering with MGM studios.
The chef was being courted by hotels throughout Asia, but found the potential partnerships lacking. "A couple of times I travelled over, and I wasted my time, that's the truth." When MGM approached him, Tsumara was interested, yet cautious. "I told them if they wanted to do something together, they'd have to come to my restaurant." Within a week, representatives were in Maido. When asked if he would have accepted the deal if they did not fly to Lima, his answer was simple. "No. It was very important that they came to Peru. We built trust that day."Aji is not a special-occasions only restaurant, the chef says earnestly. "I want people to be comfortable, to be able to come once a week. We don't want something really fancy or pretentious, because that's not my style." In an act of humility rarely found in chefs, especially of his calibre, Tsumara admits a controversial truth: it's not all about the food. "I think that we cook very tasty food, but more than that even, is the whole experience. We want to build an experience that is unforgettable."This admission reveals another side to Tsumara, his hospitality side.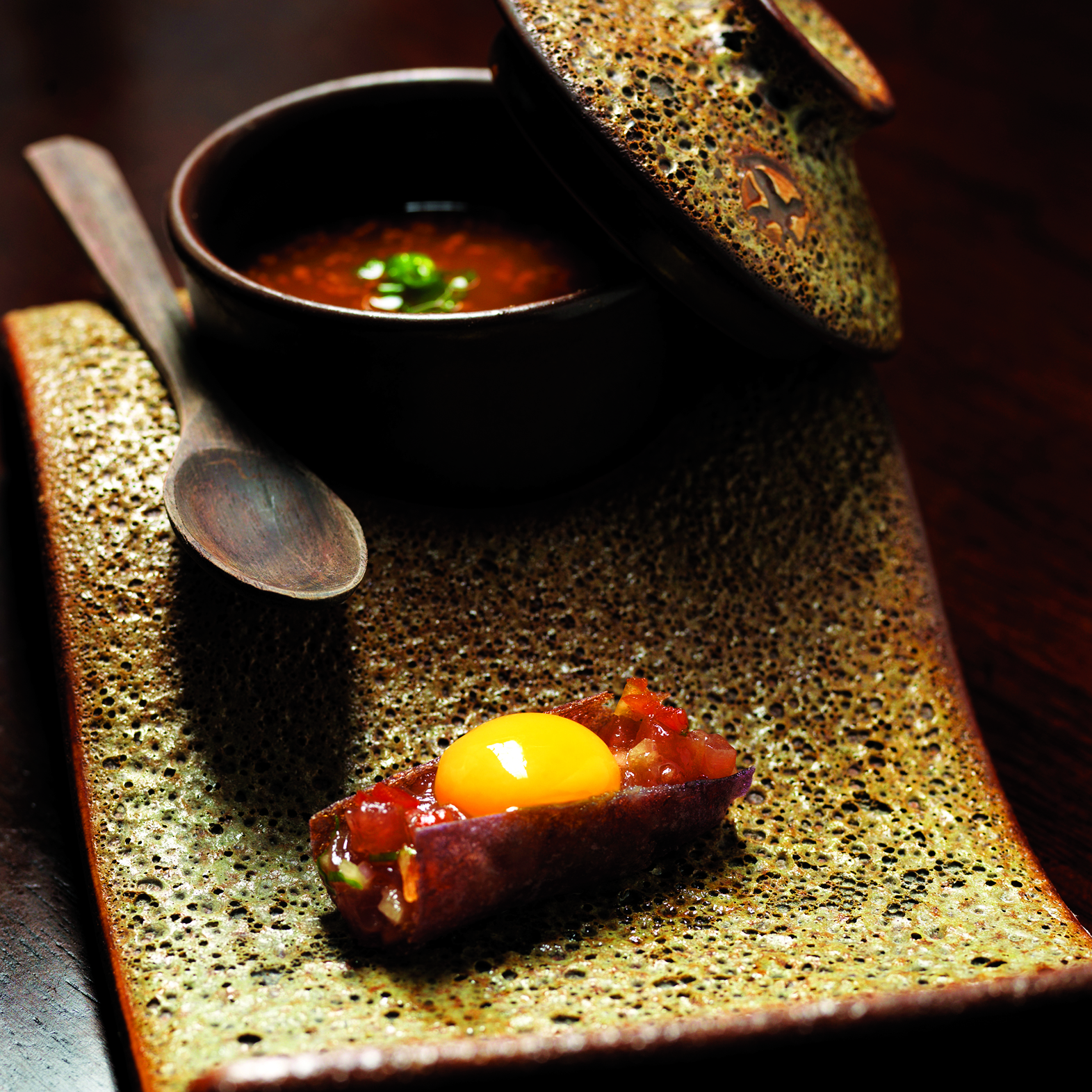 Before becoming a professional chef, he was on track to become one of the youngest Sheraton Hotel General Managers in the company's history. Encouraged by his father, he opened Maido instead. Today, he puts that experience to use, taking an active role in shaping the service of all of his restaurants. "Our philosophy is going one step further every time," he says, his voice becoming notably more impassioned. "There has to be an intelligent service behind every restaurant. Information is power, and that can let you give a surprise, or say hello with the right name." These small details make the biggest difference. Nikkei cuisine continues to evolve, largely due to Tsumara and his efforts. In 2011 Ferran Adrià, the chef behind Spain's three Michelin-starred El Bulli, once said, "The future of gastronomy is being cooked up in Peru". That may have been true then, but now it's clear the future is happening in Macau, and we're about the enter the fourth stage of Nikkei.
This featured originally ran in in the October 2017 print issue of #legend.