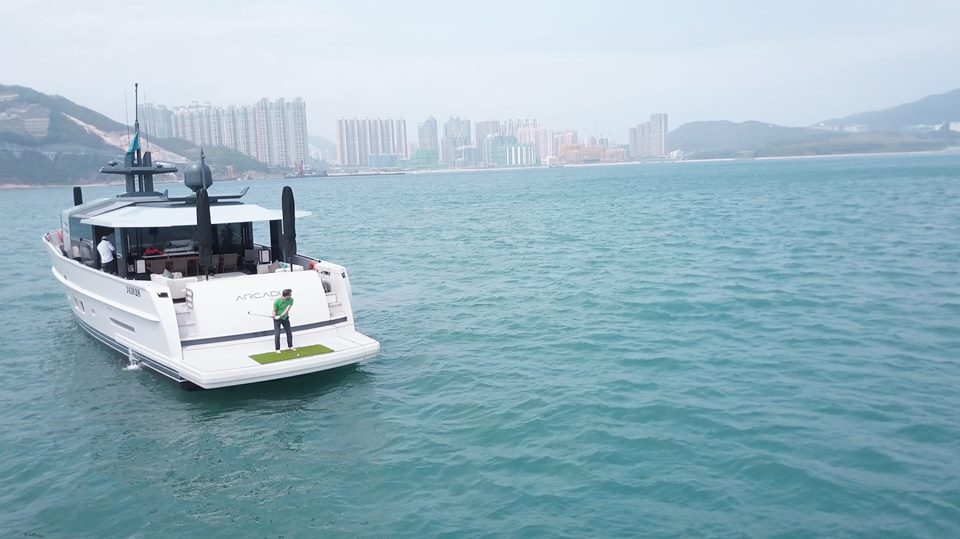 Hong Kong's first ever Metal Yacht Golf charity event presented by Hublot is set to kick off on the 26-27th of April 2018. The concept was created by Premier Live and partner M Yachts, who have combined a traditional round of golf at one of the city's most beautiful courses in Clearwater Bay with the unique experience of hitting from luxury yachts onto floating greens.
A select group of golfers will compete in a friendly tournament around Hong Kong, which includes 18 holes of golf at the prestigious Clearwater Bay Golf and Country Club followed by beach golf challenges in and around Sai Kung's secluded beaches for the first day.
To round off the evening, a charity dinner and auction will be held where 100% of the proceeds, and portions of each guest's entry fee, will go to Friends of Asia Hong Kong and their work to provide resources, including sports, health and recreation opportunities, and care to those in need and Kids4Kids who look to empower kids to drive a positive change in their community.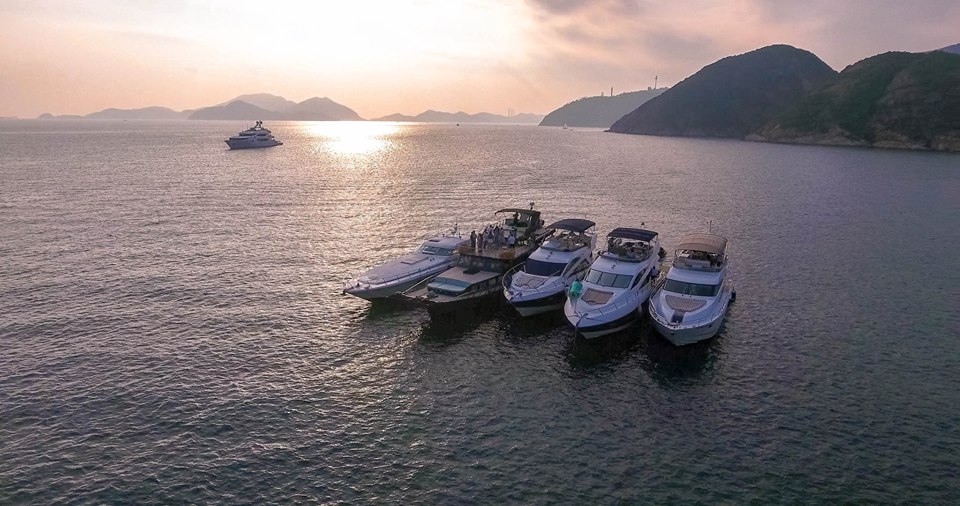 On the second day, players will be some of the first in Hong Kong to experience playing a golf tournament on water around Hong Kong island - putting their skills to an extreme test. Official yacht sponsor, Accelera will provide a fleet of 100 luxury yachts and each yacht will have a tee box on the back from where players will be hitting golf balls onto the floating greens in the sea.
After lunch, the second day will conclude with all players taking part in a thrilling hole-in-one challenge from the back of a yacht with the green anchored 150 yards away for a chance to win USD$1 million.
The scores from all nine golf challenges and each pair's score from the 18 holes of golf played at Clearwater Bay Golf and Country Club will then be tallied to determine the winner.
And what are they playing for you might ask? A trip to the 2018 Manuka Doctor Necker Open presented by Metal, which in past years has welcomed the likes of Greg Norman, Bryson Dechambeau, Jamie Foxx and Sean Paul on Sir Richard Branson's very own private island, Necker. They'll also get to take part in the 'Necker 9' series of golf challenges, dinners, parties and other island activities.
Metal Yacht Golf will also be using eco-friendly and biodegradable golf balls from EcoBioBalls thanks to sponsor Albus Golf. Each golf ball will start to break down as soon as they are submerged in water, exposing a fish food inner core.
Keen to play or join as a spectator? Check out their packages and more information at yachtgolf.com