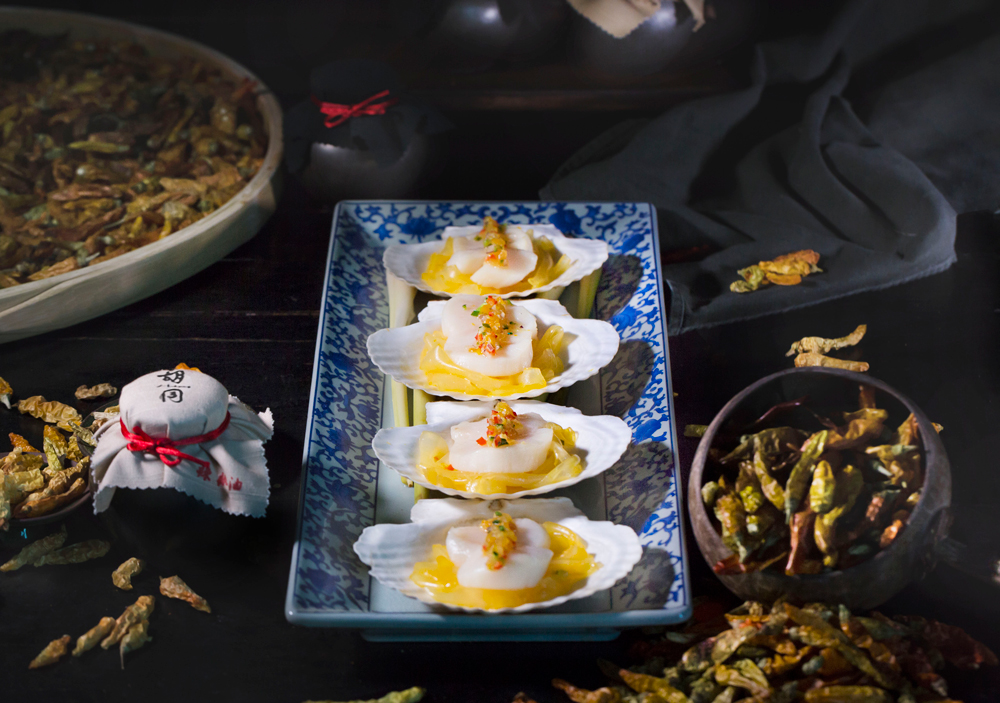 It's warming up and summer is just about here in Hong Kong. While we can't wait for some relaxing al fresco dining with salads and summer cocktails, this May, we're taking a look at restaurants where you can get your fill of hearty meat dishes, from both the land and sea.
From steak to seafood, Argentina to New York, this month's list is a diverse and eclectic taste of the city and its mix of food offerings.
Grand Hyatt Steakhouse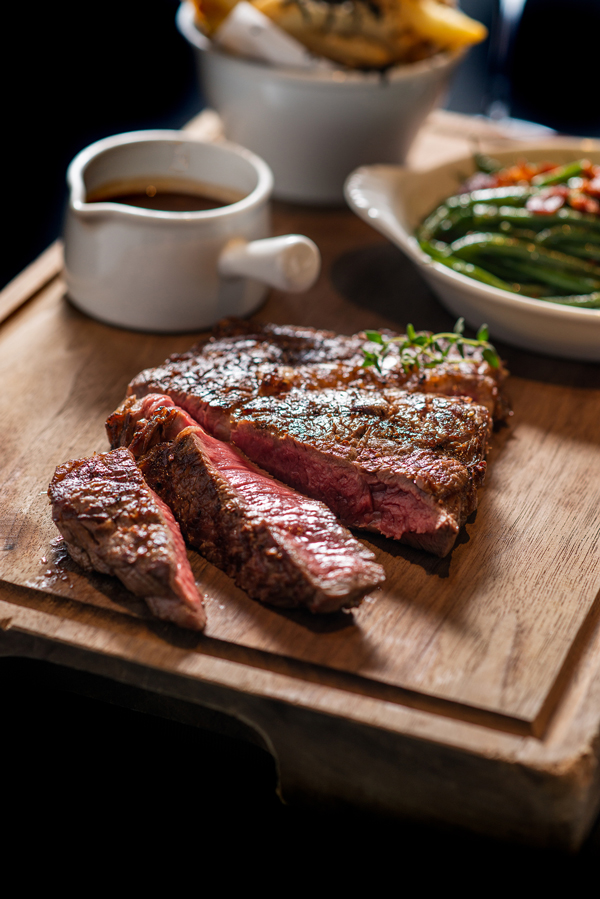 If you're craving a great steak and a relaxing ambiance, the Grand Hyatt Steakhouse's elegant décor and new Chef Fernando Gojan is definitely worth a visit. While keeping many of the steakhouse staples like their popular crab cakes, Gojan introduces some new menu items, most notably, artisanal dry-aged steaks sourced from small farms around the world. This dedication to sourcing very particular cuts of meat based on taste, ageing, texture, and a myriad of other factors allows Gojan to treat diner's palettes to a wide range of flavours and sensations. You'll want to try the Aberdeen Angus from the Rhug Estate in North Whales, which has a great bite and marbling throughout the steak.
Grand Hyatt Steakhouse, Lobby Level, Grand Hyatt Hong Kong, 1 Harbour Road, Wan Chai, +852 2584 7722
hyattrestaurants.com
Posto Publicco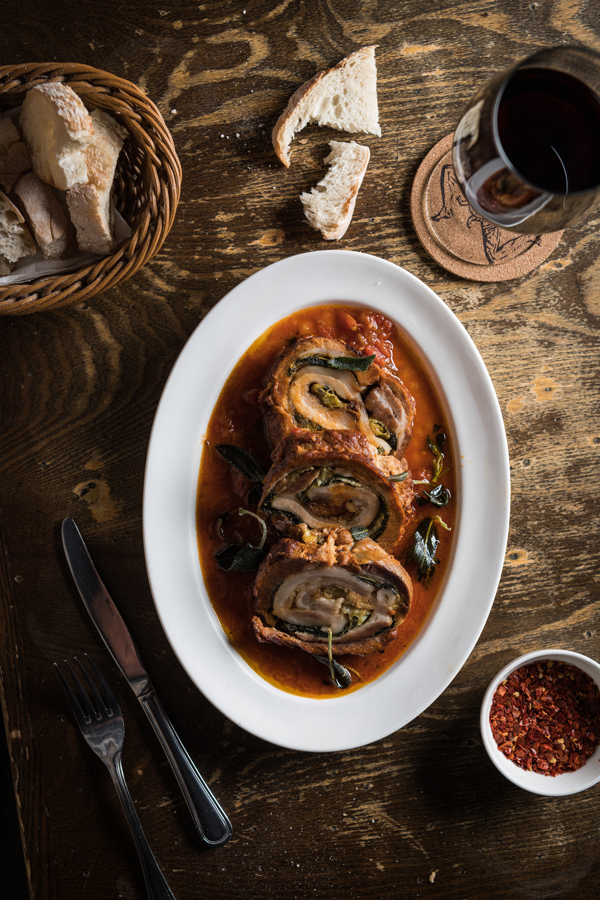 Posto Pubblico recently unveiled their new look alongside an upgraded menu of new Italian-American dishes. With intimate new booths and an al fresco dining area, it's the perfect place for socializing. Highlights include a Cold Antipasti Platter, Marinated Octopus with Fetuna, Sweet Pork Sausage and homemade ravioli and tagliatelle alla grica. One of the stars of the new menu is the Pork Braciole, which is stuffed with pecorino, roasted garlic, and local bok choi. As always, if you're craving authentic red sauce, Posto is the place to get your fix.
Posto Publicco, 28 Elgin St, Central, +852 2577 7160
postopubblico.com
Morton's of Chicago Hong Kong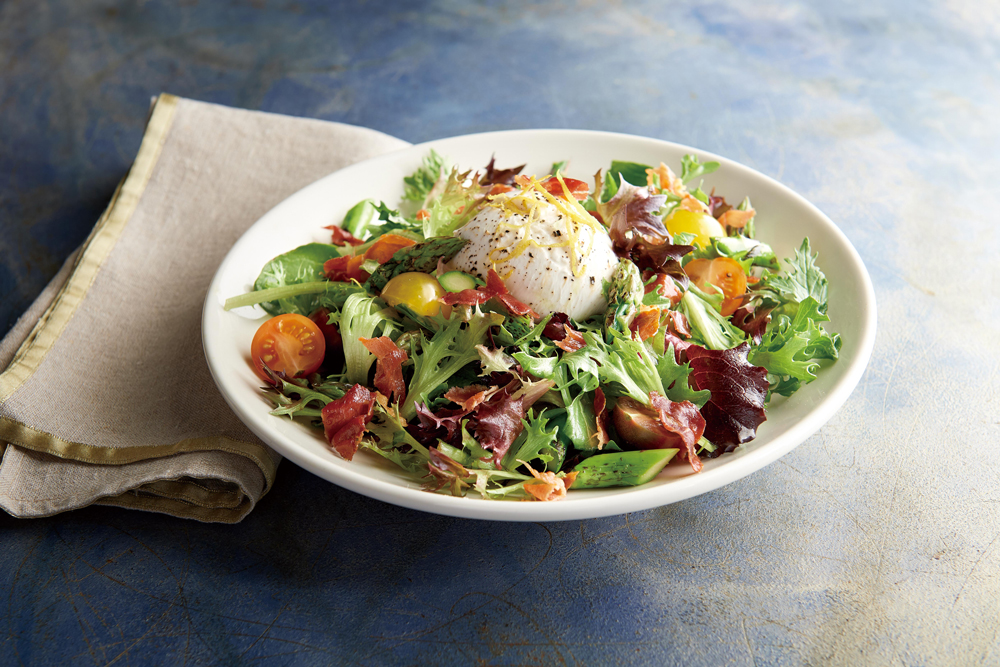 Heavy meats and spring don't usually go hand-in-hand, but this American favourite delivered this season. Their new menu combines bright and fresh offerings with the heartier fare they're known for. Standout items are the vibrant burrata, grilled asparagus and baby heirloom tomato salad, the Nueske's bacon steak with peach bourbon glaze, long, thick cuts of apple-smoked pork belly that gives of serious char siu vibes, and the extra juicy 70z American Wagyu filet mignon with fire roasted poblano butter. Does Wagyu normally need extra fat? No, of course not. But was it delicious? Yes, incredibly so. It was easily worth the arteries that may or may not have been clogged. The hint of spice in the Mexican pepper-infused butter adds a beautiful complexity to the cut. Indulge in a cocktail or two, and you've got yourself a beautiful evening. Maybe not the best date-night option, but it would make for a killer birthday spot or big group outing. Don't forget the Old Fashioneds!
Morton's of Chicago Hong Kong, 4F The Sheraton Hotel, 20 Nathan Road, Kowloon, +852 2732 2343
mortons.com/hongkong
Hutong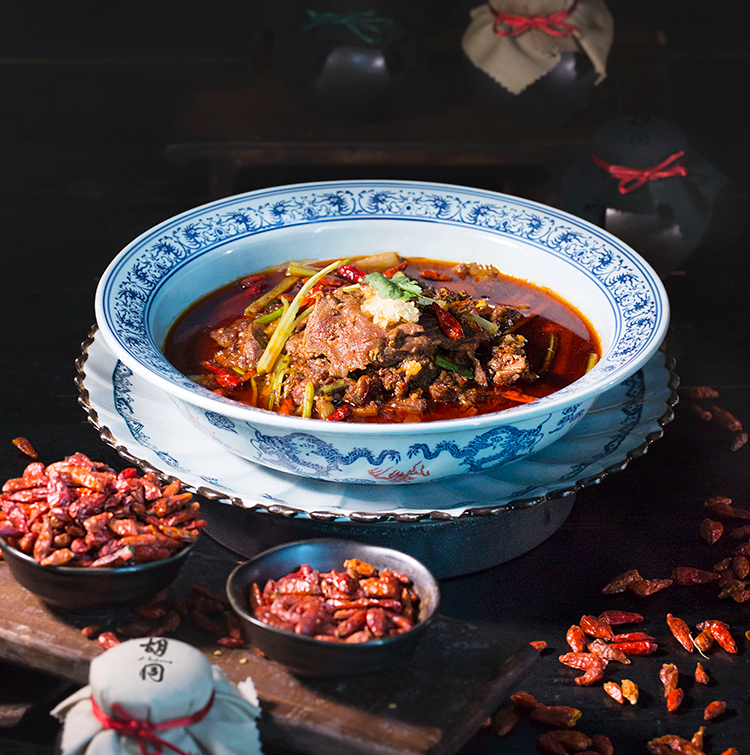 Hutong's menu is a delight. After the success of Chef Saito Chau's recent 7 Chilies Menu, there's no doubt that when it comes to elevated Northern Chinese food, he knows how to please his diners. Case in point is the Angus beef tenderloin in Sichuan red pepper and chili broth. It's rare to find such tender cuts of meat in this dish, and their version is one of the best in town and the flavourful, spicy, numbing broth os a perfect, exciting broth that dances on the tongue.
Hutong, 28/F, 1 Peking Rd, Tsim Sha Tsui, +852 3428 8342
hutong.com.hk
Shake Shack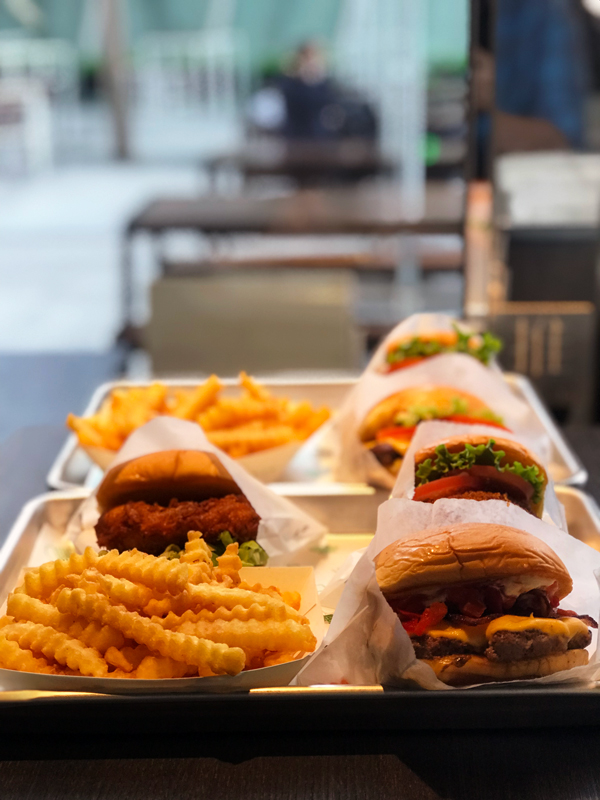 What can we say—since Shake Shack announced they were coming to Hong Kong, the city's been abuzz about its opening (we're guilty as well). So how is it? High-quality American beef burgers on a butter-toasted potato bun, two slices of fresh tomatoes, a leaf of lettuce and a squirt of spread. That's it. It's as classic an American roadside burger as you'll get and that's what Shake shack aims to be. In addition to their original burger, their 'Shroom Burger is a delicious vegetarian option which consists of a cheese-stuffed Portobello that's fried and assembled similarly to their regular burgers. After your burger, try our their Hong Kong exclusive Concretes, frozen custards made daily with flavours completely unique to Hong Kong, including a unique take on Hong Kong French Toast.
Shake Shack, Shop 4018, Podium Level 4, ifc mall 8 Finance Street, Central, HK
shakeshack.com.hk