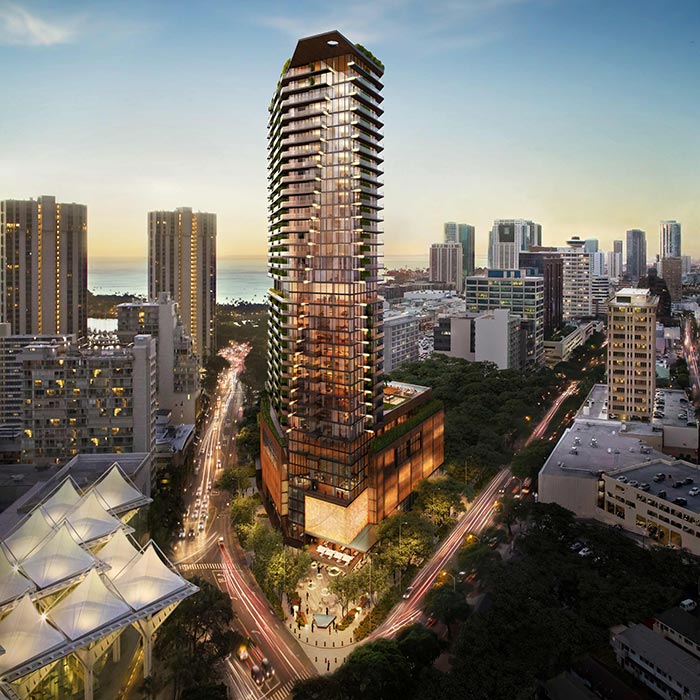 The hotel group, known for its luxury establishments in prime global locations, has announced the opening of a prestigious new hotel in Honolulu, Hawaii, early in 2020.
The Mandarin Oriental is coming to Hawaii. The Asian hotel group is adding a new destination to its already extensive list of establishments in locations such as Hong Kong, Singapore, London and Paris. The luxury hotel giant is set to open a 36-storey tower in a prime location in Honolulu, a few minutes' walk from Waikiki Beach -- one of the most famous beaches in Hawaii, if not the world. Guests can also head to Ala Moana Beach, three kilometers from Waikiki.
The group's first Hawaiian hotel will have 125 rooms and suites. Visitors in search of higher-end luxury will even have the option of checking into a private residence managed by the Mandarin Oriental, located in the higher floors of the Mana'olan tower. Guests will be able to enjoy a rooftop restaurant and bar with views over Diamond Head, the famous Hawaiian volcano.
The Honolulu Mandarin Oriental will have a spa, including eight treatment rooms, an outdoor pool and a fitness center.
The Mandarin Oriental hotel group already has a strong presence in the USA, with hotels in Washington, New York, Atlanta, Miami, Boston and Las Vegas.