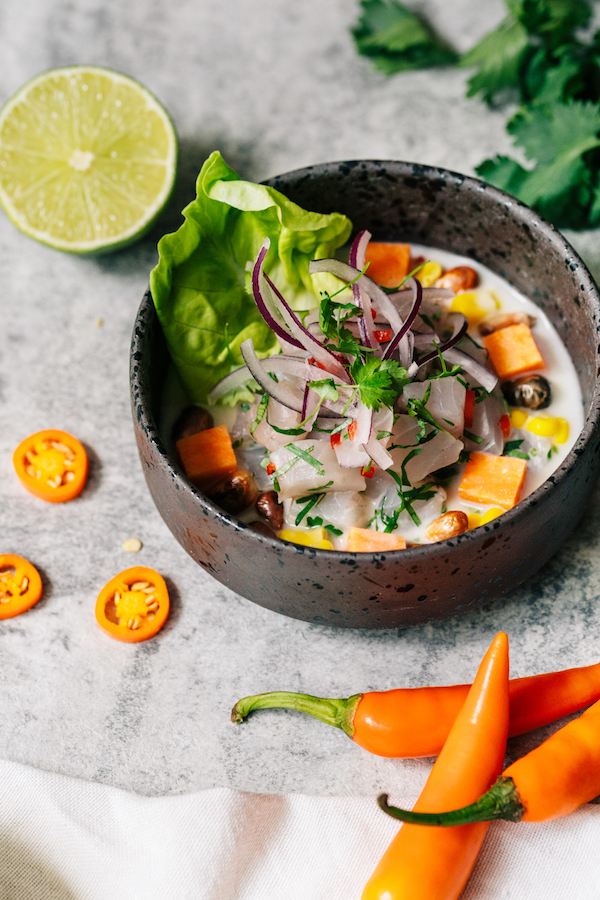 This month, legendary Japanese restaurant zuma has recently been redesigned and have introduced some new dishes alongside their signature dishes. Maximal Concepts have opened a snazzy modern Chinese restaurant John Anthony in the new Lee Gardens Three, the latest to open in Tai Kwun is Aqua Group's new restaurant Statement serving contemporary British fare and a new small yet delicious hole-in-the-wall serving up Peruvian chicken has just popped up on Graham Street.
Chullschick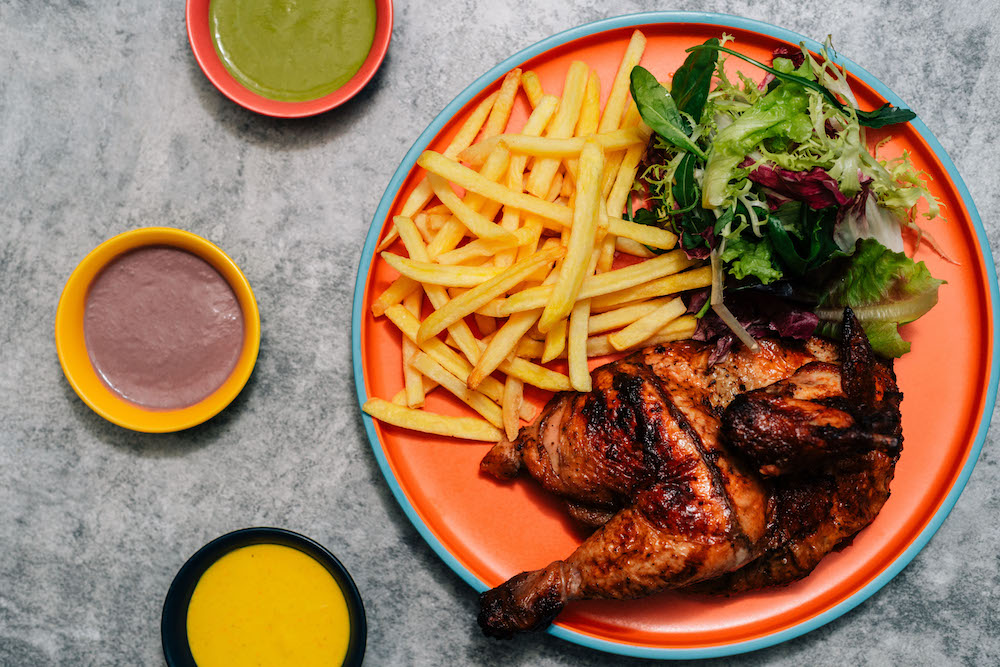 For busy lunch-goers or a quick and easy dinner that goes beyond your standard greasy, unhealthy takeout, newbie Chullschick is serving up tender Peruvian-style rotisserie chicken. The chicken is marinated for two days with dark beer and spices and comes with your choice of sides such as salad, fries and sweet potato. Other highlights include their Peruvian seabass ceviche with Tiger's milk, rocoto chilli chicken wings with honey and crispy garlic and two sandwich offerings - 'A La Brasa' (shredded chicken, butter lettuce, tomato, avocado puree and tartare sauce) and Smoked Pork (smoked pork belly, sweet potatoes, salsa criolla and yellow chilli sauce).
Chullschick, Shop D, G/F, 45-53A Graham Street, Central, +852 2668 3948
www.facebook.com/chullschickhk
John Anthony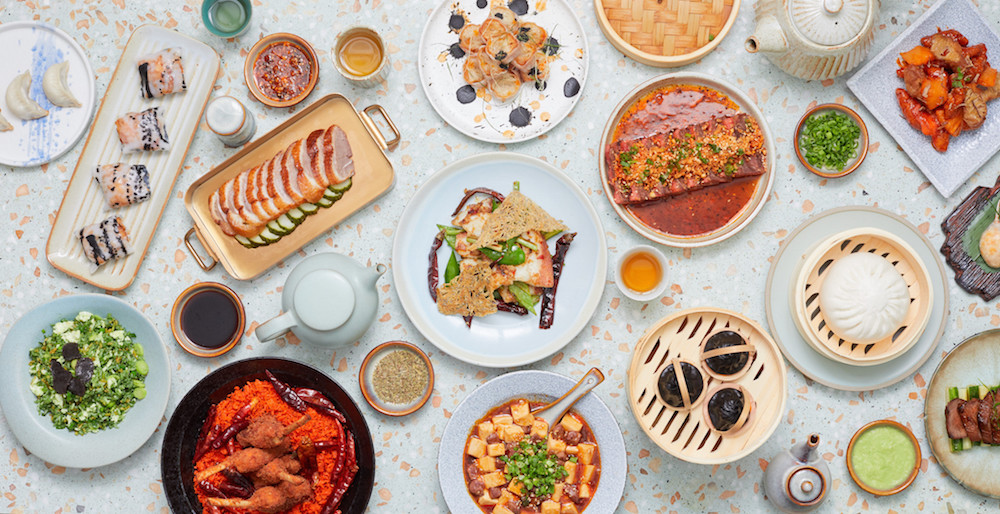 Located in the heart of Causeway Bay, the newly opened restaurant offers not only modern Chinese cuisine, but also one of the largest gin bars in Asia. Featuring four 12-litre gin tubes, each contains gin that has been infused with different blend of botanicals found along the Spice Routes. Not to mention that signature dishes such as Slow-Cooked Lamb Shoulder with Cumin Dry Rub, Australian Wagyu Beef Fillet Char Siu with Shredded Scallions, Alaskan Crab Dumpling with Egg White & Shrimp Roe, Steamed Rice Roll with Soft-Shell Crab & Squid Ink and Black Truffle Vegetarian Siu Mai are worth trying. What's more, John Anthony sees a new standard of eco-consciousness and turns wasted plastic and paper into coasters, menus and tiling floors. Show some support to the eco-friendly restaurant this October.
Statement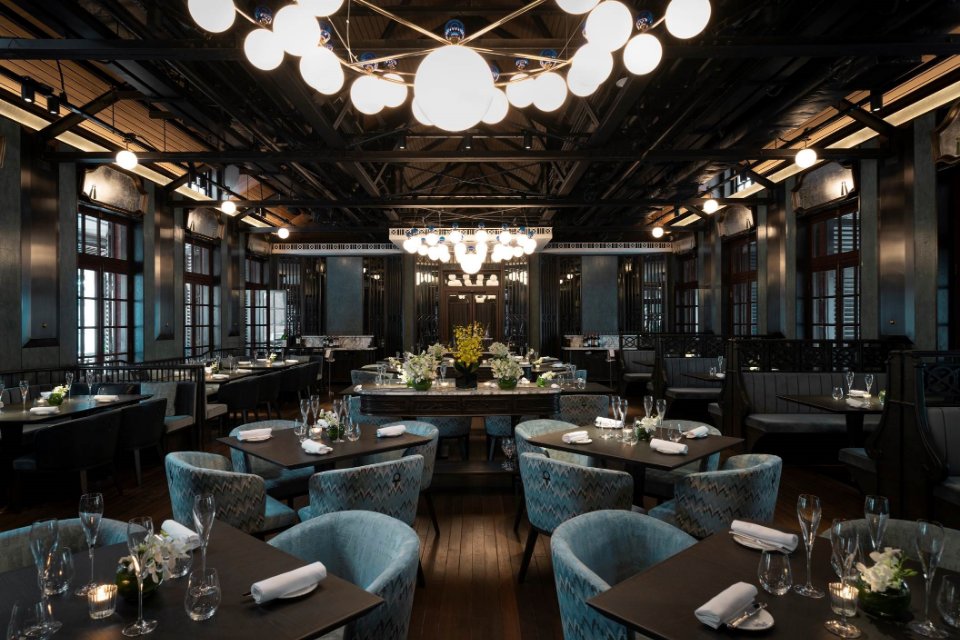 Aqua Group's new restaurant Statement is the group's first foray into British cuisine and they do a fine job at it. It doesn't hurt that the views from the restaurant are stunning, with Tai Kwun's original colonial roof framed underneath towering skyscrapers behind it.
Chef Arron Rhodes helms the kitchen and brings his British heritage to the table, with his own takes on British classics. Many of the ingredients are imported from the UK directly, and you're able to taste the quality of each. Particularly worth trying is the slow-cooked Gressingham duck accompanied with salt-baked carrot. Tender and juicy, the hefty portion of duck is balanced with a plum sauce and the crisp seared skin complemented the dish well.
The Wicks Manor pork loin with black pudding was another standout. Again, another sizeable pork loin is seared perfectly, allowing the texture and nuttiness of the meat to take centre stage.
Aside from the food, Head Mixologist Isabella Vannoni at The Dispensary right next door prepares signature cocktails for both Chinese Library and Statement. The drinks combine eastern and western influences and are a creative take on the culture of Hong Kong. If you want to 'gram a drink, you won't be disappointed with the Mango Tree, a drink that is based on the old mango tree that sits in the courtyard in front of the bar.
Statement, West Wing, 1/F, Headquarters Block, Central Police Station Compound, 10 Hollywood Road, Central, Hong Kong, +852 2848 3000
statement.com.hk
Zuma
In Hong Kong, Zuma is famed for their weekend brunches but there's much more to the restaurant and bar than just that. We were lucky to try a few of their dinner items and they were exceptional.
Standouts included a crisp and refreshing watercress wasabi salad which was bright, slightly bitter and had a slight kick. Other items we enjoyed were the red miso-glazed eggplant, the roasted black cod, and the pan-fried gyoza dumplings. Their dessert platter is a must and includes handmade ice cream and sorbets and an assortment of pastries that are made by Zuma's original pastry chef who is now based here in Hong Kong.
Make sure you indulge in Zuma's extensive sake list, which the sommelier can help pair with the dishes that you pick. After you've had your fill, be sure to head up the spiral staircase to Zuma's bar and try the unique cocktails they have on offer. If you're up for a bit of a show with your drink, make sure you order the Burning History—that's all we'll say about that.
The interiors were recently redesigned, and some of its glass interiors have been replaced with natural wood slabs and warm metal accents. One would assume that the two elements would clash, but the careful attention to lighting and design make sure that the space feels warm and welcoming.
Zuma, 5-6/F, Landmark Atrium, 15 Queen's Road Central, +852 3657 6388
zumarestaurant.com