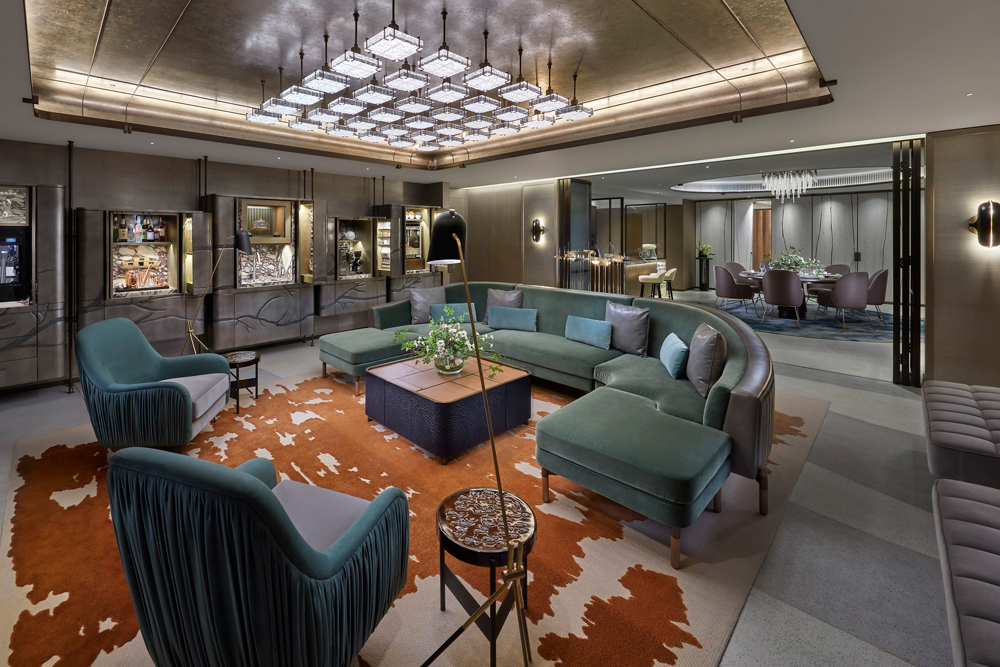 If you're looking for the perfect party venue in Hong Kong, we've found it. No, it's not in some warehouse in Aberdeen, or a cramped private room of a SoHo restaurant. It's a mega-suite in the Landmark Mandarin Oriental hotel. If the thought of throwing a bash in a hotel room makes you cringe, this brand-new and completely tricked-out Entertainment Suite will change your mindset forever.
It's not your average stuffy and sterile hotel room. This sprawling 2,250-square foot suite was designed by Joyce Wang to be the ultimate party pad. We're talking kitchen area, private bar, wine on tap, snacks galore, even cigars. It takes extravagant to a whole new level.
For the Techies
You'll nerd-out hard on their B&O BeoLab sound system, giant 160-inch TV screen with a 5000 lumens projector, reconditioned vintage American jukebox for vinyl records and an in-suite DJ booth. Basically, it's a great spot for album launches, movie premieres (or just movie marathons) or even live-screenings of international events.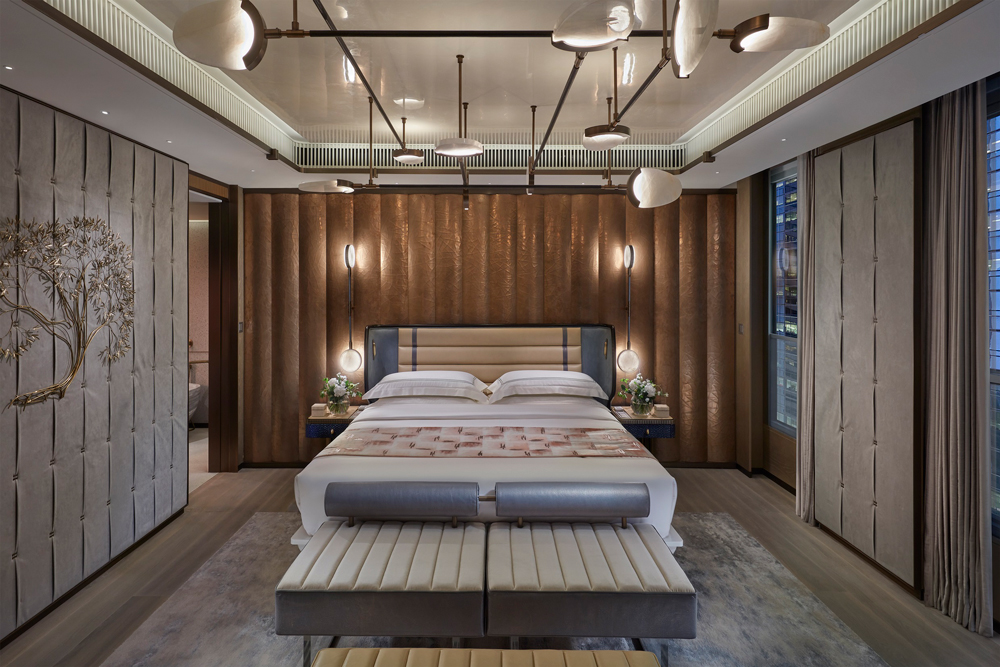 For the Gamers
Just open up their custom Rubik's-cube of a coffee table, and you'll see why this is the must-book spot for you. Hidden inside is everything you need for a proper gaming session. They've got the latest virtual reality tech and PlayStation gaming gear so you can play all the latest games, and try your hand at a few before buying. Trust us, the giant television makes a huge difference.
For the Entertainers
This is where you need to host your next soirée. The room actually has its own fully outfitted kitchen, so you can whip up something yourself, or have the hotel team come in and do the dirty work for you. Go for casual canapés and cocktails (make sure you take full advantage of the wine-tap and private, fully-stocked bar!) or bring your nearest and dearest together for a sit-down dinner in the dining room. The hotel can even provide the servers so you don't have to lift a finger - unless you want to press the wine tap yourself.
Speaking of the wine tap, the pours were actually hand-selected by Amber restaurant's own sommelier, and include a mix of boutique labels and rare vintages. Pair them with some freshly popped popcorn, or a host of treats prepared by the hotel's Michelin-starred chefs. They're all stashed in the low-key magical four-metre long 'Cabinet of Delights'. It was custom-made to fit the space exactly, and it's home to fine Cuban cigars, snacks, a popcorn machine, gourmet teas and coffees and a crystal vitrine filled with sweet and savoury delicacies. It's worth exploring.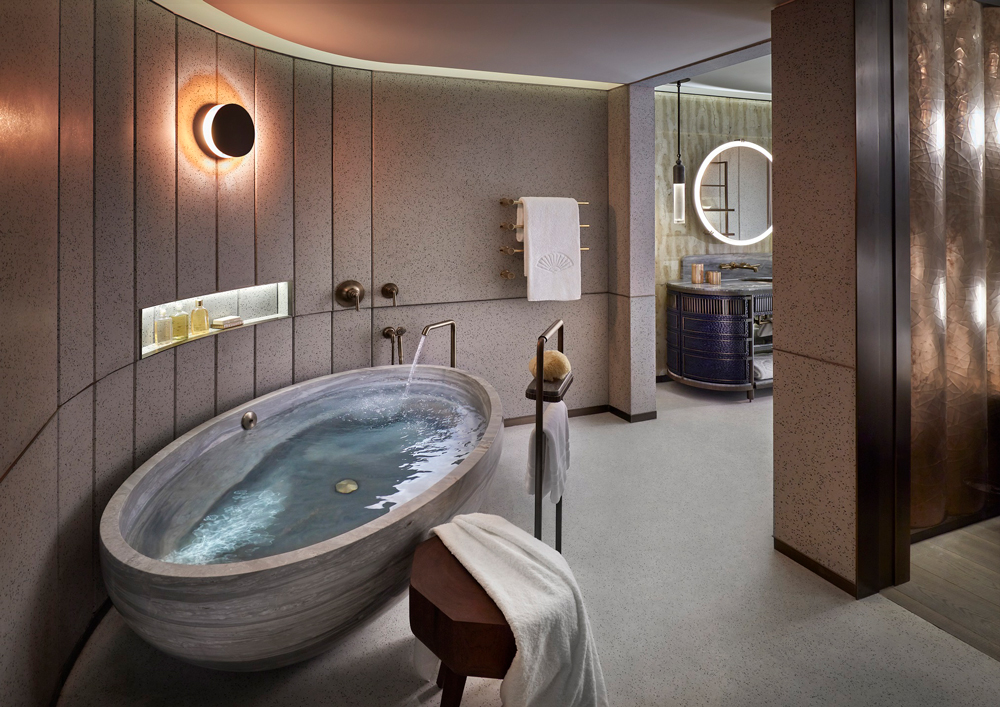 When it's all over, you get to retreat to the stunning sleeping area, a Joyce Wang masterpiece of sumptuous surfaces and textures. Leather padded walls meet hand-tufted silk rugs, glass-moulded chandeliers hang from the ceiling and limestone walls with metal, nature-inspired inlays add a new element of luxury to the space. The beautiful marble bath is straight out of a luxury spa, and even the bed is extraordinary - each side is individually temperature controlled, not that you'll have any trouble sleeping.
So whether you're on the hunt for the perfect company space, or the ideal stag do for your gamer groom, the Entertainment Suite can be tailored to fit your needs. Just make sure you send us an invite, we love that popcorn.
Call +852 2132 0088 or email lmhkg-res[email protected] to make a reservation or visit www.mandarinoriental.com/landmark for more information.