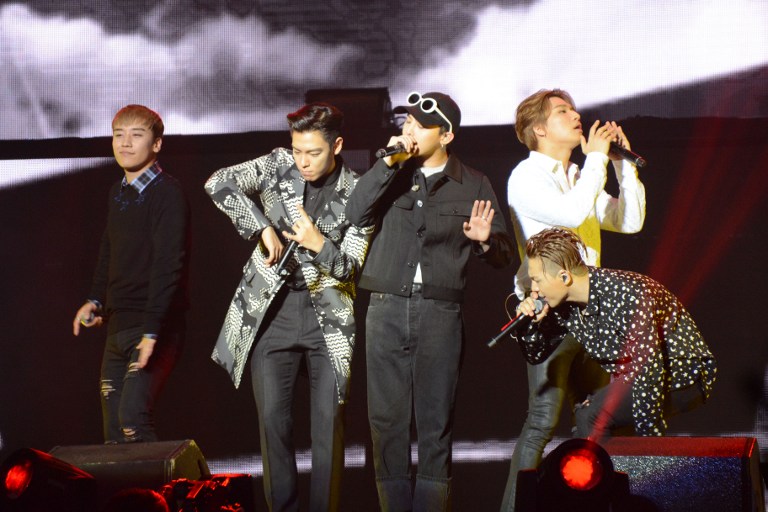 ​South Korean boy band BigBang has just hit it out on Forbes' Celebrity 100 List. The official list consisting of one hundred of the world's highest earning celebrities was announced today, and includes megastars Taylor Swift, Cristiano Ronaldo and Tom Cruise, all who are seasoned stars with a vast list of experience and talent under their belts.
BigBang is the first Korean act to land a spot on the list, having taken home US$44 million in pre-tax earnings over the past year.
The band seems surprised to learn of their great feat. "We made more than Maroon 5? Did not know that. My mom is in charge of my earnings", says BigBang leader G-Dragon during an interview with Forbes.