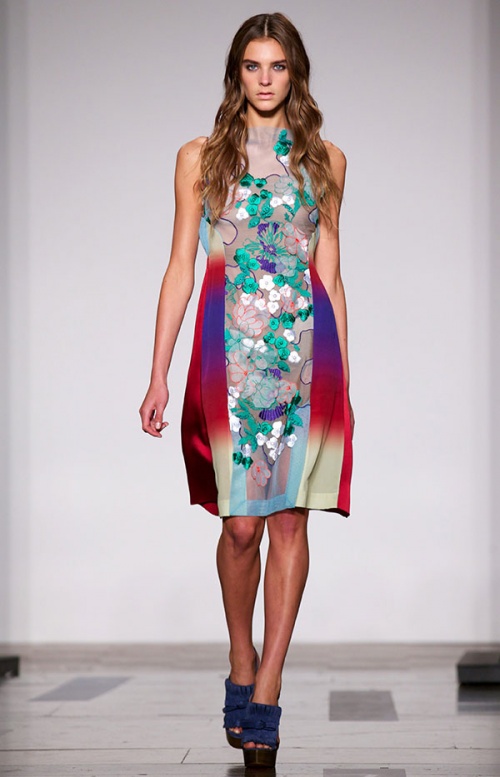 Scottish fashion designer Jonathan Saunders has accepted the position of Chief Creative Officer at Diane von Furstenberg's New York label.
In a statement released today, von Furstenberg says, ""Jonathan's extraordinary passion for colors and prints, his effortless designs, and his desire to make women feel beautiful make him the perfect creative force to lead DVF into the future. I could not have found a cooler, more intelligent designer and I cannot wait to watch him shine as our chief creative officer."
Saunders, whose has worked for Alexander McQueen, Chloé, Pucci, and Pollini, closed his own design shop in 2015 after an acclaimed 12-year run.
Simplicity, print, color, optimism, and clothing that has a sense of ease were among the values he identified in a statement marking his appointment at DVF as the brand's creative director.
"The spirit with which this brand was founded is incredibly relevant today. I am thrilled to be part of its next chapter," said Saunders. "Diane has a unique ability to deeply connect with women and I am excited to be working with Paolo on the future of the brand."

His first collection is to arrive in time for Spring/Summer 2017.