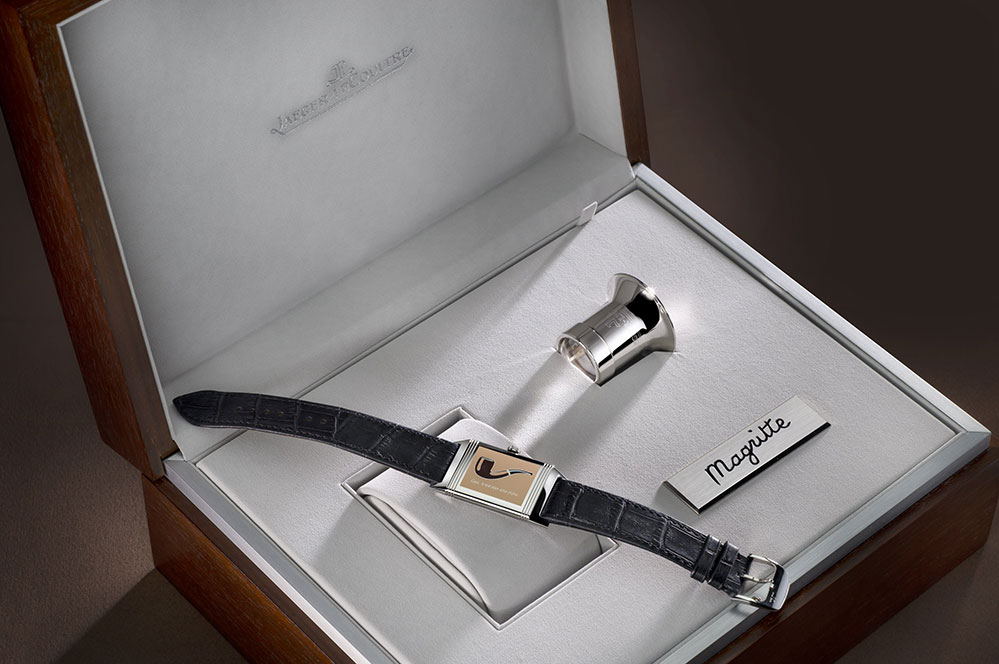 Jaeger-LeCoultre is paying homage to René Magritte, a renowned Belgian surrealist painter, through three series of watches. The Swiss watchmaker teamed up with the Brussels-based jewellery house, Maison De Greef, to combine creativity and expertise in the René Magritte tribute-edition Reverso watch. The project was also carried out in close collaboration with Charly Herscovici, president of The Magritte Foundation.

For this special edition, the Swiss watchmaker's iconic reversible watch features a lacquered engraving on the caseback of Magritte's painting, The Treachery of Images, featuring a pipe painted in almost photographic detail, accompanied by the phrase "Ceci n'est pas une pipe" ("This is not a pipe"). Painted in Paris, France in 1929, the artwork can today be admired in the Los Angeles County Museum of Art, USA.
This first Jaeger-LeCoultre tribute series to the Belgian painter includes a grey gold watch, limited to a five-piece edition, and a steel watch, limited to 15 pieces. Both models are directly inspired by the original Reverso watch, presented in 1931.

The Grande Reverso Ultra Thin 1931 has a grey gold case and a silver-toned dial displaying hours, minutes and small seconds. The Grande Reverso Ultra Thin Tribute to 1931 has a stainless steel case and a black dial with hours and minutes functions. Both use the Jaeger-LeCoultre 822 caliber.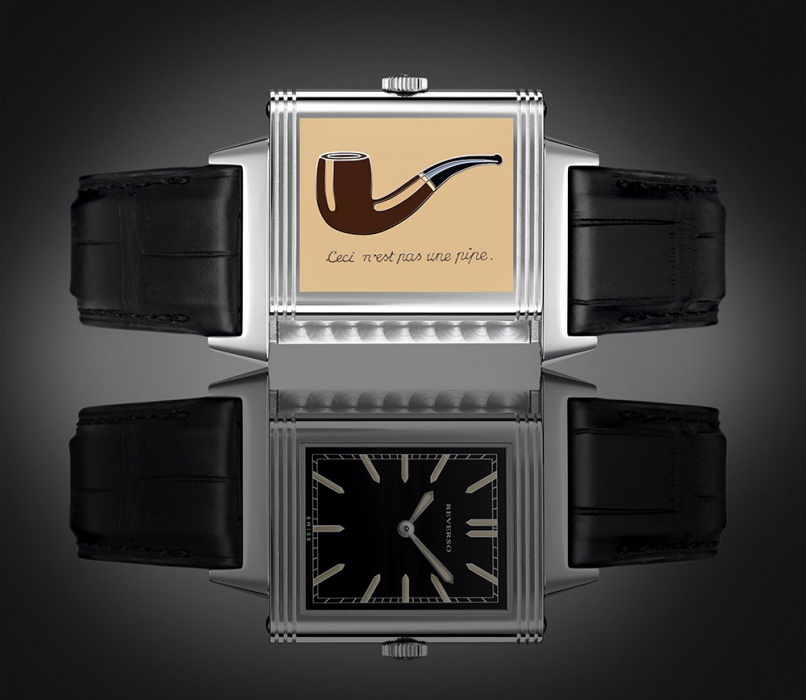 The René Magritte painting is featured as a lacquered engraving on the back of the case. Although hidden away at first glance, wearers can flip the Reverso around to reveal the engraved artwork at any moment.
This timely series marks two anniversaries, celebrating 85 years of the Reverso in 2016, and the 50th anniversary of the death of René Magritte in 2017. After unveiling its first series of celebratory watches, the Swiss watchmaker has two more in store for the coming years.
The first series of special-edition René Magritte Reverso watches can be admired exclusively at Maison De Greef.