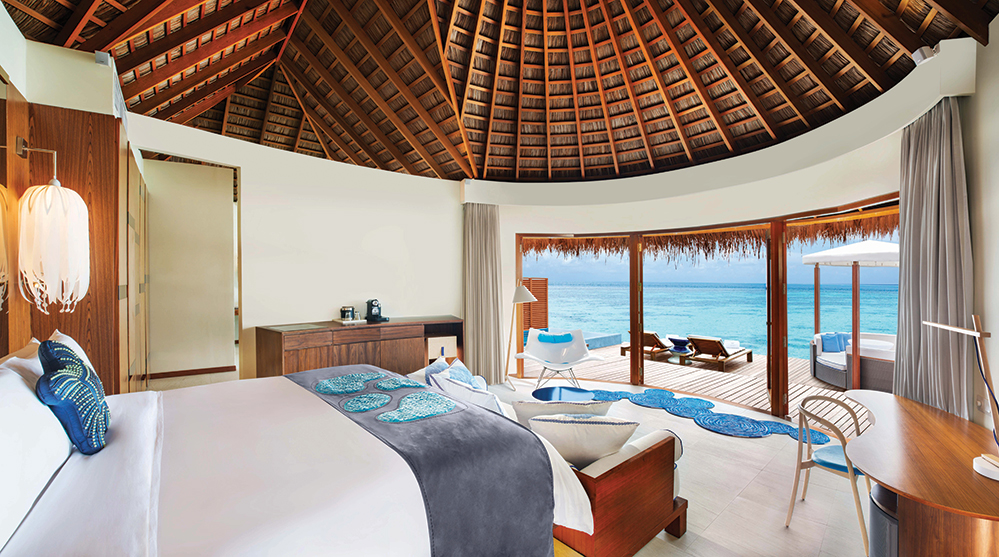 Renowned the world over as one of the most serene places on the planet, the Maldives is sunny throughout the year and boasts crystal-clear blue seas lapping long beaches. Offering seemingly unreal views of the sea and the beaches, day and night, is the W Maldives.
The Fabulous Lagoon Oasis villa, in particular, has almost surreal views of the sun setting on the watery horizon. The tasteful villa is decorated in a palette of vibrant colours. The glass panels set into the floor reveal the intriguing aquatic scene beneath your feet.
Guests staying in the Fabulous Lagoon Oasis villa have private access to the sea, so you can easily while away the days snorkelling across the lagoon. Or, if that sounds too energetic, lounge on the circular daybed on the private sundeck as the staff barbecue a feast of seafood. There's a plunge pool nearby that is perfect for a private moment.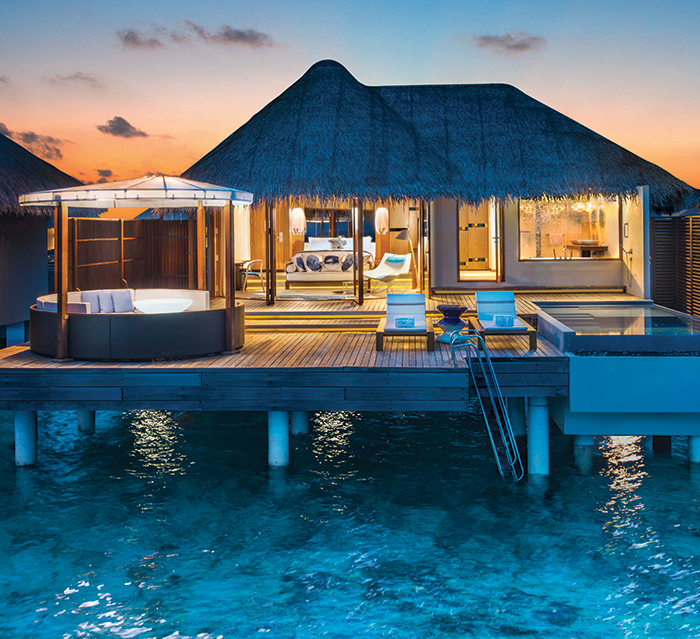 At night, gaze at a celestial display unmatched by any you might see in a city polluted by artificial light. Switch on the lights and the glass panels in the floor illuminate the nightlife underwater. When you start to feel drowsy, a night in the supremely comfortable king-sized bed will help recharge for the next day's activities. The pleasures offered at the W Maldives include snorkelling, windsurfing, spa treatments, exercise programmes, and swimming with sea creatures that include whale sharks, hammerhead sharks and manta rays.