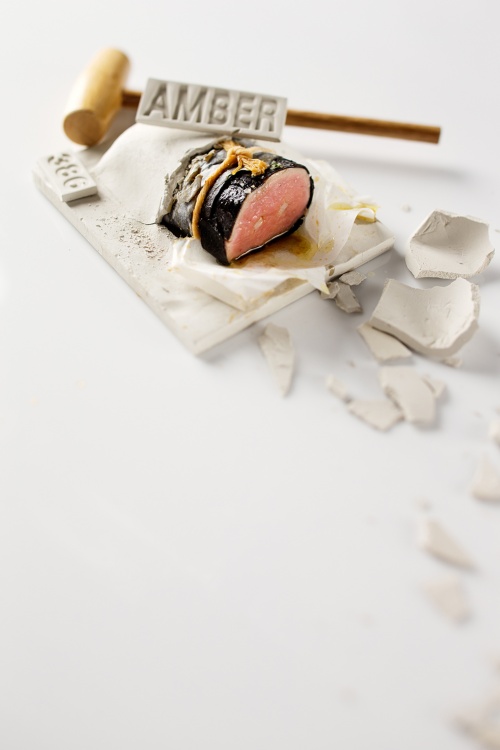 ​​Hong Kong once again demonstrates itself as the region's top dining hub, with nine establishments earning a place on the 2016 list of Asia's 50 Best Restaurants. At No. 4, Amber at The Landmark Mandarin Oriental is once again named the Best Restaurant in China, reclaiming the title from last year's winner Ultraviolet (now at No. 7).
Sponsored by S. Pellegrino & Acqua Panna, the 2016 list of Asia's 50 Best Restaurants was revealed yesterday at an awards ceremony at the W Hotel in Bangkok, Thailand.
Other Hong Kong restaurants who made the list include Lung King Heen (No. 10), 8 1/2 Otto e Mezzo Bombana (No. 13), The Chairman (No. 27), Tenku RyuGin (No. 33) and Fook Lam Moon (No. 34). Chef Hideaki Sato's Ta Vie also debuted on the list at No. 48.
Gaggan in Bangkok continues to claim the top spot, retaining the coveted title of The Best Restaurant in Asia for the second consecutive year.
The winners of individual country awards are:
The Best Restaurant in Thailand: Gaggan (No. 1)
The Best Restaurant in Japan: Narisawan (No. 2)
The Best Restaurant in Singapore: Chef André Chiang's Restaurant André (No. 3)
The Best Restaurant in China: Amber (No. 4)
The Best Restaurant in Korea: Mingles (No. 15)
The Best Restaurant in the Philippines: Gallery Vask (No. 39)
The Best Restaurant in Indonesia: Locavore (No. 49)
The Best Restaurant in India: India Accent (No. 9)
The Best Restaurant in Taiwan: Le Moût (No. 30)
The Best Restaurant in Sri Lanka: Ministry of Crab in Colombo (No. 31)
The Best Restaurant in Cambodia: Cuisine Wat Damnak (No. 43)
Other award winners include:

Highest New Entry Award, sponsored by John Paul: Mingles (No. 15)
One To Watch, sponsored by Peroni Nastro Azzurro: Florilège
Asia's Best Pastry Chef, sponsored by Cacao Berry: Chef Cheryl Koh
Chef's Choice Award: Chef Paul Pairet
Highest Climber Award: Quintessence (No. 20)
Asia's Best Female Chef 2016: Chef Margarita Forés
The Diners Club Lifetime Achievement Award: Chef David Thompson