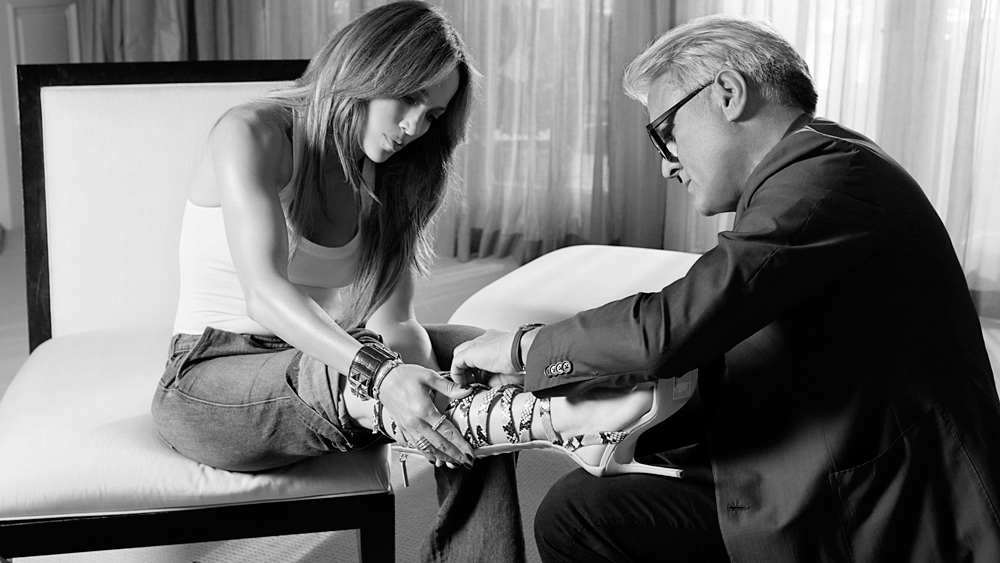 ​In contrast to her modest line — Kohl's, "If you had my love" — singer J. Lo throws in with Italian luxury-shoe designer Giuseppe Zanotti to create a new collection of capsule footwear and accessories. Titled the "Giuseppe for Jennifer Lopez," the special series will launch in January 2017.
"The collection, like Jennifer, is sensual, sophisticated, modern but also playful with a bit of edge," said Giuseppe Zanotti.
The collection ranges from crystal-encrusted open-toe booties to strappy gladiators in snakeskin-print leather and colours featuring dreamy pastels, cool greys and warm beiges. Each is topped off with two styles of leather handbags with intricate detailing.