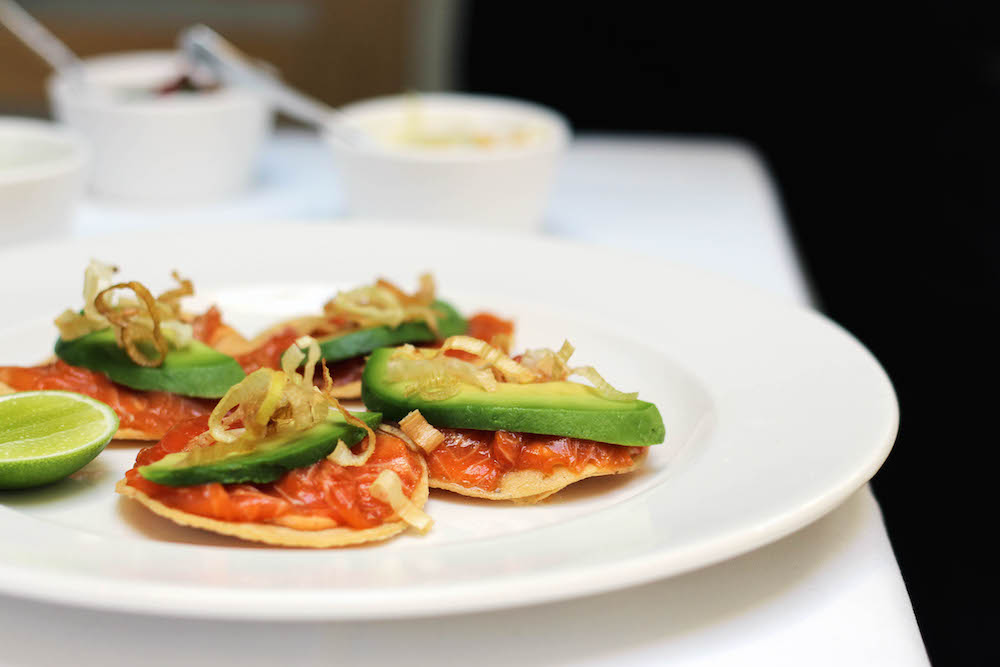 When visiting San Francisco and the Bay Area, it's important to appreciate the beauty of its accessibility. One can cruise to wine country in less than an hour with no traffic and experience the art of fine dining at the newly renovated French Laundry, The Restaurant at Meadowood or Single Thread, the newly awarded two-Michelin-starred contemporary restaurant in Healdsburg, Sonoma County. Done the wine thing before? Drive for an hour and a half to Tomales Bay and indulge in the freshest oysters the area has to offer. Stop by The Marshall Store for grilled oysters before moving on next door to The Boat Oyster Bar, the Hog Island Oyster farm's outdoor cafe. Tony's Seafood Restaurant is a new gem opened by the Hog Island group – a waterfront restaurant with an outdoor patio serving barbecued oysters, crabs and other fresh seafood delights.
Want breathtaking views? Take a scenic road trip to Big Sur, where you can visit the charming, picturesque town of Carmel on your way there. Stay the night at Post Ranch Inn, Big Sur's award-winning California-chic hotel that's perfect for urban escapes. If you prefer a day trip, be sure to lunch at Post Ranch Inn's Sierra Mar restaurant, situated atop the high cliffs overlooking the ocean and a winner of Wine Spectator's Grand Award. Architect Mickey Muennig designed the restaurant primarily using glass and steel, taking the concept of dining above the clouds to a whole new level. For a quick bite, grab a freshly baked croissant or a wood-fired breakfast pizza from Big Sur Bakery & Restaurant, just down the road from Post Ranch Inn. And if road trips aren't your thing, you can hop on a plane for a weekend trip to Los Angeles, Vancouver or Las Vegas – all flights of two hours or less.
But where should you eat when you're in the city proper? San Francisco is all about local, artisanal produce and sourcing from nearby Californian farms. The best of the Bay Area includes first-class American seafood at very reasonable prices. If cash only and long lines aren't your thing, skip Swan Oyster Depot and head to Hog Island Oyster Company at the Ferry Building, an institution filled with local delicacies. The line at Hog Island moves fast, and the clam chowder with whole clams in a light halibut broth is certainly worth the wait. Be prepared to share the grilled cheese sandwich, made with cheeses from San Francisco's famed Cowgirl Creamery, and dunk them in your creamy clam chowder for a decadent mouthful.
Don't miss the fresh oysters served at Hog Island, either – top choices include the Hog Island Sweetwater, Kumamoto and Chelsea Gem. The barbecued oysters' ever-changing toppings are great to soak up with Acme Bread, another Bay Area speciality. The bakery can be found right next to Hog Island, selling its famous sourdough and baguettes. Also in the Ferry Building is the aforementioned Cowgirl Creamery – sample the variety of cheeses and don't leave without buying the ever-so-popular Red Hawk triple-cream cheese. Think brie, but firmer and much more flavourful.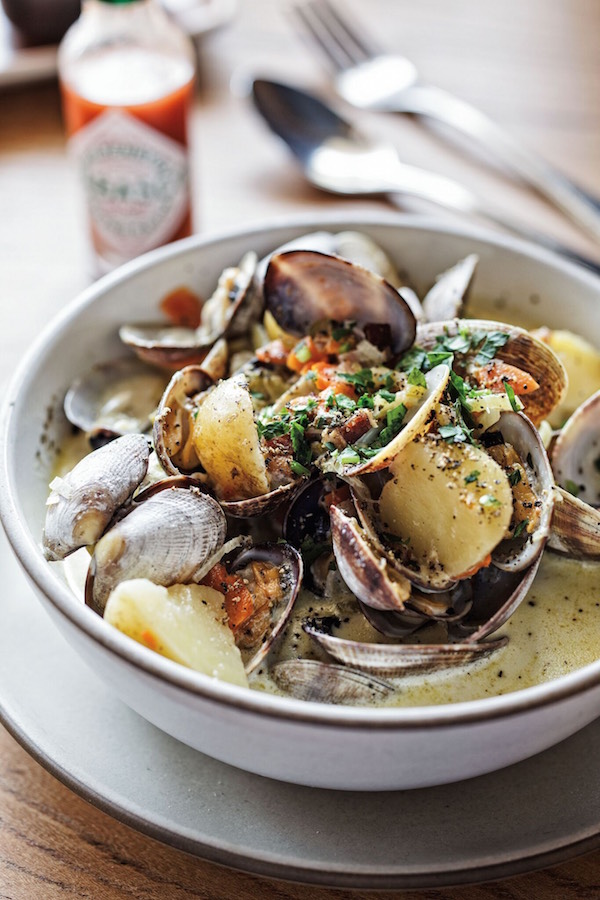 San Franciscans take their coffee very seriously, so if you're a coffee lover, drop by Blue Bottle Coffee, again conveniently located in the Ferry Building. Sightglass Coffee is another city favourite, along with Philz Coffee – the latter's mojito iced coffee doesn't actually have rum in it, but the fresh mint leaves make it just as addictive. Ice cream enthusiasts can sample unique flavours such as Secret Breakfast and Vietnamese Coffee at Humphry Slocombe, right across from Blue Bottle Coffee at the Ferry Building. Walk next door to the Insta-worthy counter-serve patisserie Miette Cakes for artisanal homemade desserts and gingersnap ice cream sandwiches; its best-selling gingerbread cupcake is made with stout beer, molasses, ginger, nutmeg, cinnamon and cardamom, and topped with sweet cream – it was voted "Best Cupcake in America" by the Food Network!
To try the best version of cioppino – a local seafood stew in tomato broth – look no further than Anchor Oyster Bar in the Castro. This charming, small seafood restaurant is always packed, so go early or late – the best time to go is 15 minutes before it opens at 4pm on a Sunday, so you can be the first batch of customers to get in. It's the type of restaurant that passes little cups of clam chowder to customers waiting in line on a cold night – the staff are warm and the seafood is fresh.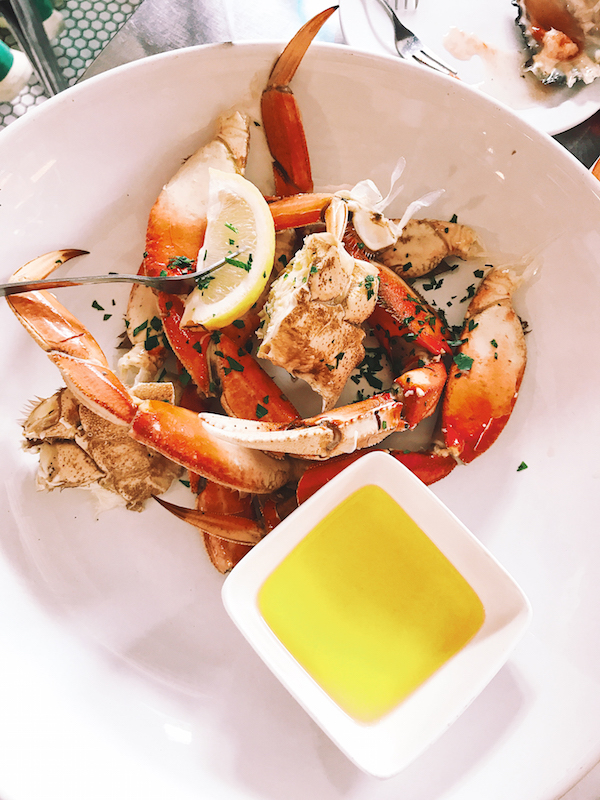 Anchor celebrated its 40th anniversary in November – a real accomplishment in a city where rent only goes upwards. Get started with half a dozen fresh oysters, a bay shrimp Louie salad and a small bowl of creamy clam chowder. From the end of November to early June, diners can enjoy the Dungeness crab season in full force – the chilled Dungeness crabs taste sweeter, but Anchor also offers them roasted in garlic and thyme. The star of the show is always the cioppino, which can be ordered for two or four people. A mixture of the freshest mussels, clams, fish and crab are cooked in a rich oregano-tomato broth and finished with two fat slabs of house-made garlic bread.
While you're in the Castro, walk off your seafood feast to the Mission area. It's just a mere ten-minute walk to Mission Dolores Park, where you can lie on the grass and bathe in the warm sunlight. Take a stroll to Bi-Rite Creamery, another favourite for artisanal ice cream, or go across the road and smell the beautiful locally sourced flowers at Bi-Rite Market, where there's an array of organic produce and unique seasonal fruits – such as apples that are pink when cut open. Tubs of Bi-Rite ice cream can also be purchased if you want to avoid the wait across the road.
A few steps from Bi-Rite Market is the Delfina Restaurant and its pizzeria next door. The restaurant prides itself on serving rustic, simple Italian dishes with Californian products. Almost every table orders the hearty spaghetti with plum tomatoes, the Monterey Bay grilled calamari and warm white bean salad, and the roast chicken with olive oil mash, proving that good food doesn't need to be complicated. The margherita pizza and the salciccia pizza (adorned with Italian fennel sausage and roasted peppers) next door at Delfina Pizzeria are also sure-wins. At the end of the street is Tartine Bakery, famous for its house-made sourdough bread, almond croissants and banana cream pie.
If you're in the financial district, or staying at the St Regis or the Four Seasons, be sure to go to Caffè Macaroni for an alfresco dinner that'll remind you of Lady and the Tramp. Although it's near a bus stop, diners won't get any unpleasant whiffs of pollution – as all buses in the city are electric. Chef Mario from Naples whips up house-made porchetta slices on a bed of braised fennel, just like in Rome. His wife, Stephanie, makes the heartiest desserts and if you're lucky, her luscious ricotta barley cake will be on the menu. The spicy baby octopus spaghetti and the breaded, butterflied sardine spaghetti are both winners. After dinner, head across the road to Tosca Cafe, while you probably won't have room for their roasted chicken for two – but the house "cappucino", a rich concoction made with local bean-to-bar Dandelion Chocolate and bourbon, is the perfect nightcap on a cold day.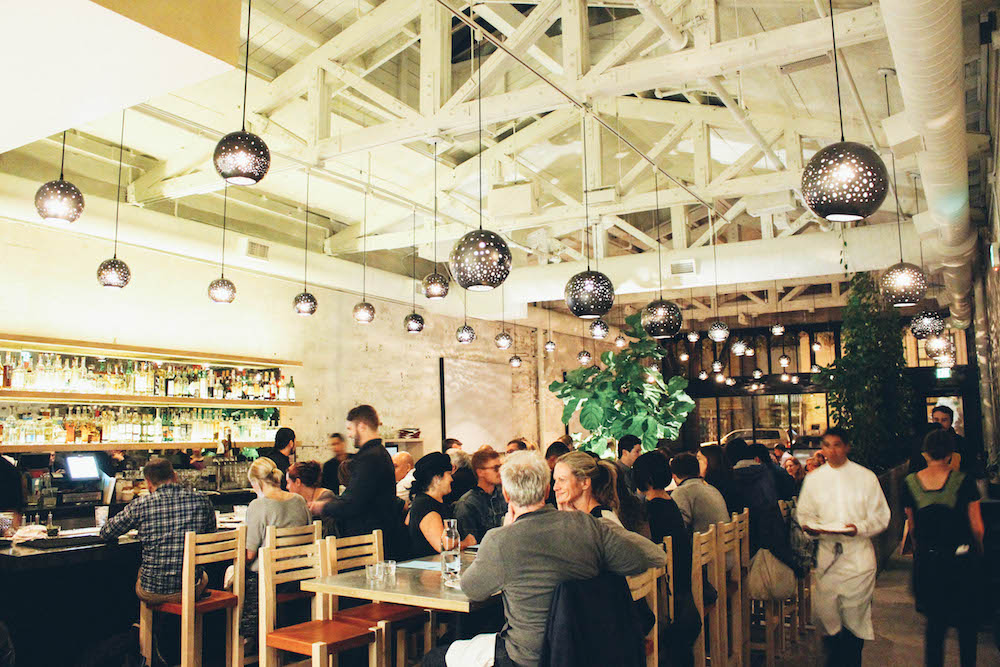 If you have time for just one Mexican meal, make it Cala, the sister restaurant of Mexico City's top restaurant Contramar – the trout tostadas alone are worth the trip. In the mood for something Asian? How about the truffle roast duck at Hakkasan? Or the wok-fried lobster noodles at Yuet Lee? A Hong Kong celebrity favourite, this old-school Chinese restaurant near Chinatown is a late-night haunt, open until 1am – sometimes 2am on weekends. Pho lovers can get a taste of northern chicken pho at Turtle Tower, with a side of house-made cha gio (crispy Vietnamese spring rolls).
If you've never been to Zuni Cafe, make a point to visit this restaurant during your stay – you can thank me later. Founded in 1971, Zuni has been serving its world-famous roasted chicken from its wood-fired brick oven for years, with a bread salad underneath that soaks up the rich chicken jus – every bite is just heavenly. The ambience and great service, along with the food, is what has kept its customers coming back for years. Other favourite dishes include the house-cured anchovies with parmesan and celery (a dish on the menu since 1971), the Zuni Caesar salad and the shoestring fries. The foccacia burger served at lunch is also a must-order!
One can certainly visit Michelin-starred restaurants such as Quince, Saison, Benu, Atelier Crenn, Commonwealth, Californios or Mourad when in the Bay Area. But it's really at the more local, casual restaurants where you can truly experience the warm, laid-back Californian hospitality that makes San Francisco so special.
This feature originally appeared in the January 2018 print issue of #legend