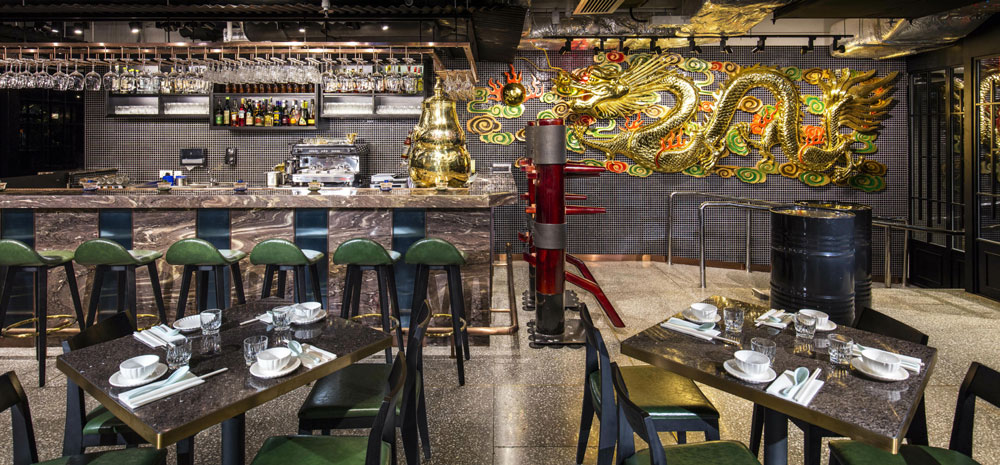 ​Dining Workshop, the team behind Yum Cha's innovative and highly Instagrammable dim sum delights are at it again with Dragon Noodles Academy, which opened late last year. The new restaurant is fashioned to look like a 1970s Kung Fu academy with classic Cantonese dishes receiving a kick-butt spin.
Here are five dishes to taste (and take photos of!) when visiting Dragon Noodles Academy:
1. Crispy Lobster Puff
Get a kick out of the crispy lobster puff, a crunchy roll of lobster pastry painted with carrot juice to resemble a plump lobster tail. Gorgeous to look at, even more delectable to eat, this dish is surely a conversation-starter.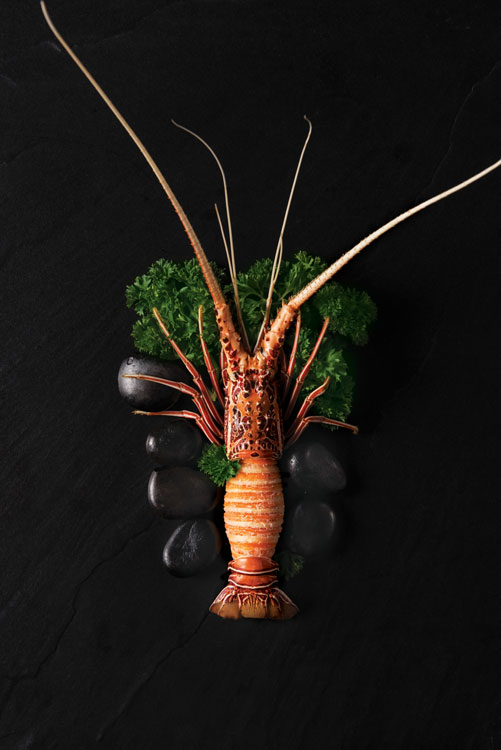 2. Berry Winter Melon
Presented to look like a vine of purple grapes, the berry winter melon consists of winter melon ball dipped in a tangy blueberry sauce. Reminiscent of a softer version of pickled radish, its sharp taste and juicy texture stands out.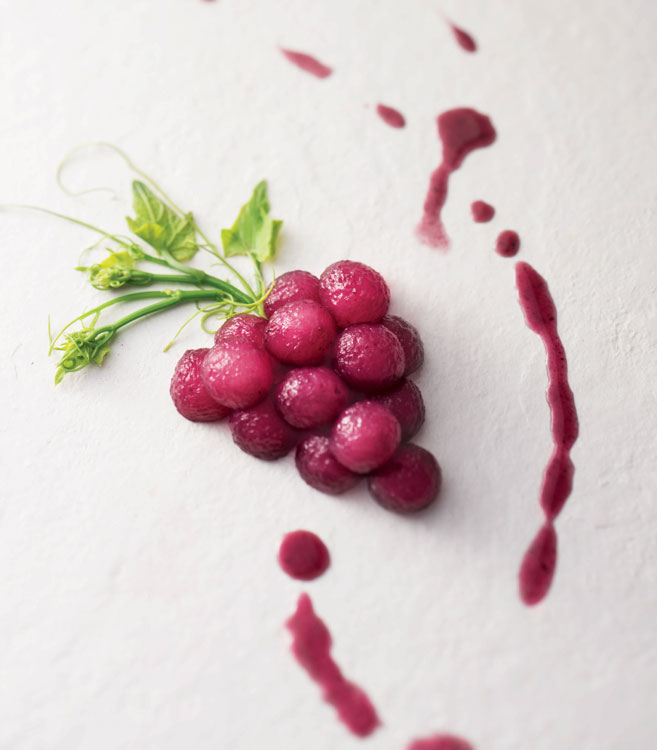 3. Peking Duck 
One of the restaurant's signature dishes, the wood-oven roasted, eight week old duck— flown in from Beijing— is expertly carved table side by one of the chefs. First they prepare a plate of crispy skin, next a plate of only meat, and finally a plate of perfectly portioned skin and meat. Each preparation is served with an array of sauces and condiments including brown sugar, cantaloupe and radish slices. This is a dish where everyone can come together!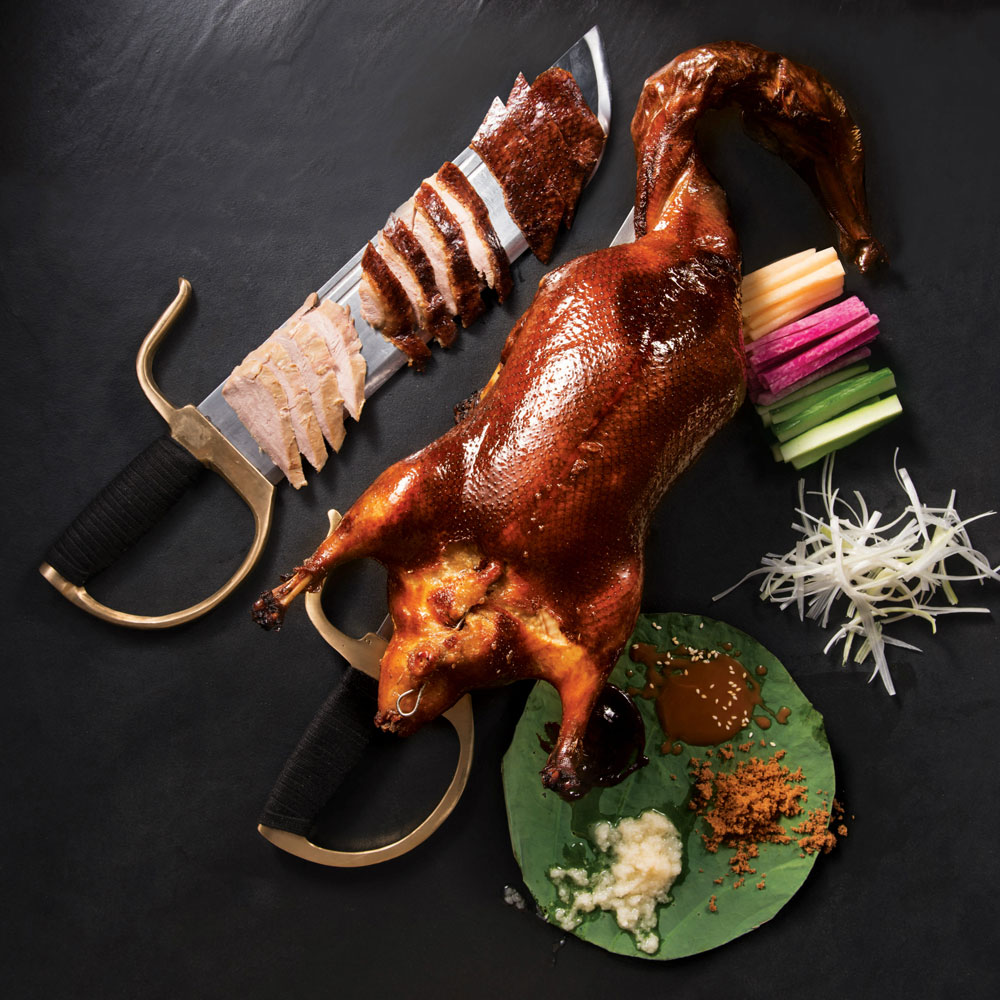 4. 12 Hours Sous Vide US Bone in Short Ribs
Quite the showstopper, the 12 Hours Sous Vide US Bone in Short Ribs slide meticulously off the bone. Juicy and rich, it's pared with a medley of crispy purple cabbage and spring onion to make the taste buds dance for joy.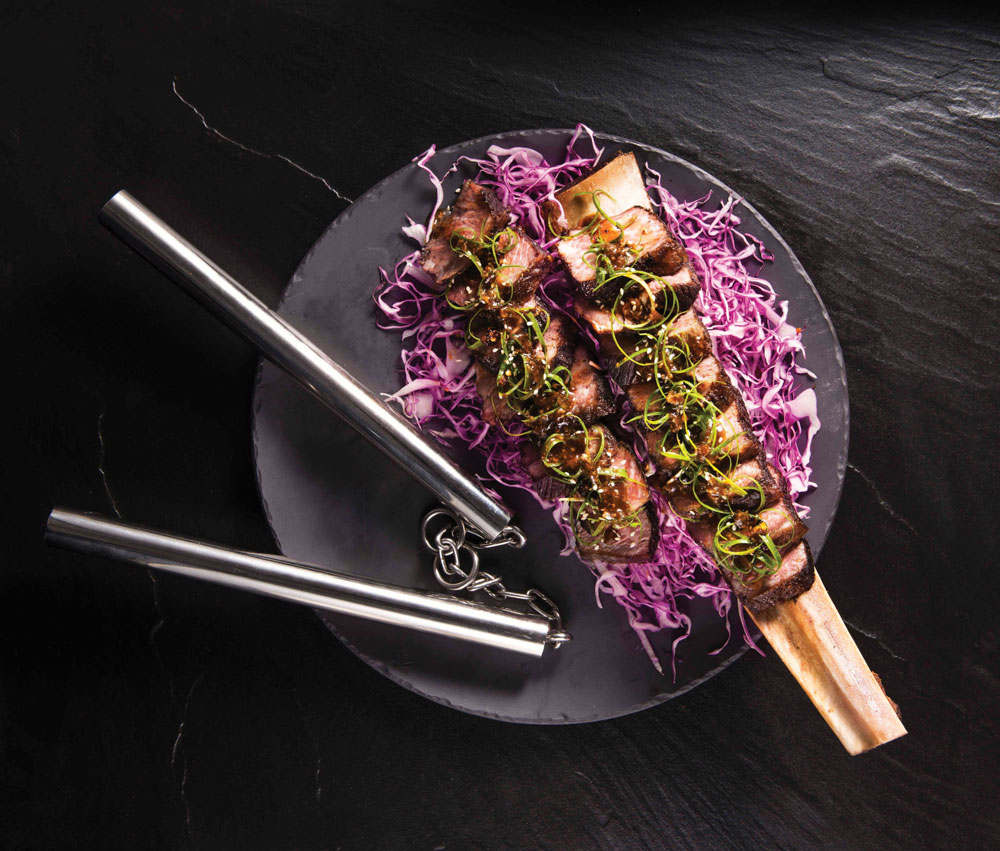 5. Lobster Tail Soup Noodles
Dragon Noodles Academy earns its name - and street cred- with the Lobster Tail Soup Noodles. Hand-pulled noodles are drenched in a rich broth, simmered for 5-hours, and generous pieces of Boston's famed rock lobster. If there's one dish you absolutely have to try, it's this one!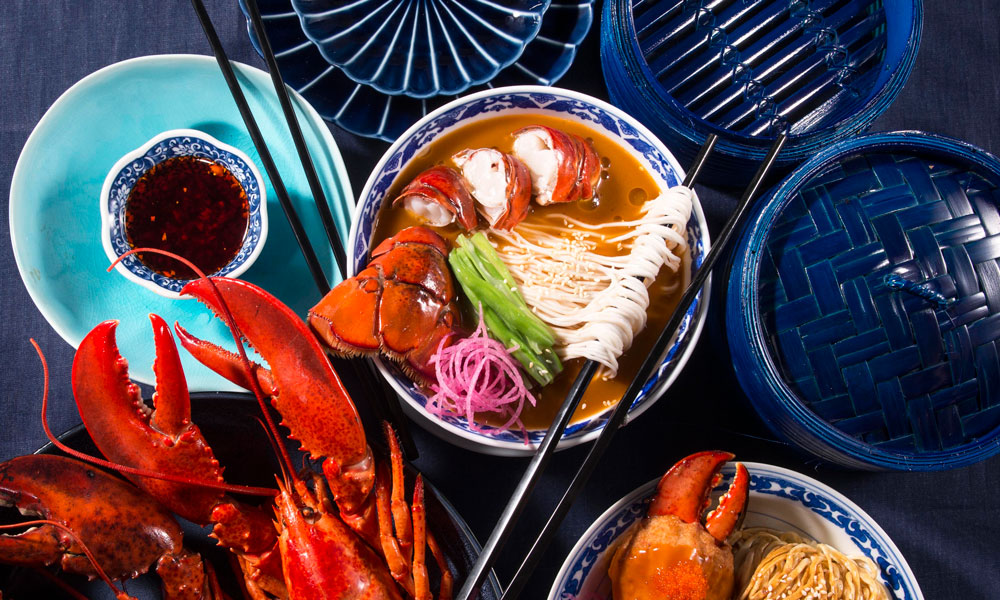 Dragon Noodles Academy, Shop No. G04, G/F, Man Yee Arcade, Man Yee Building, No. 68 Des Voeux Road Central, Hong Kong