Read the Chinese version of this article here.
按這裡閱讀本文的中文版本。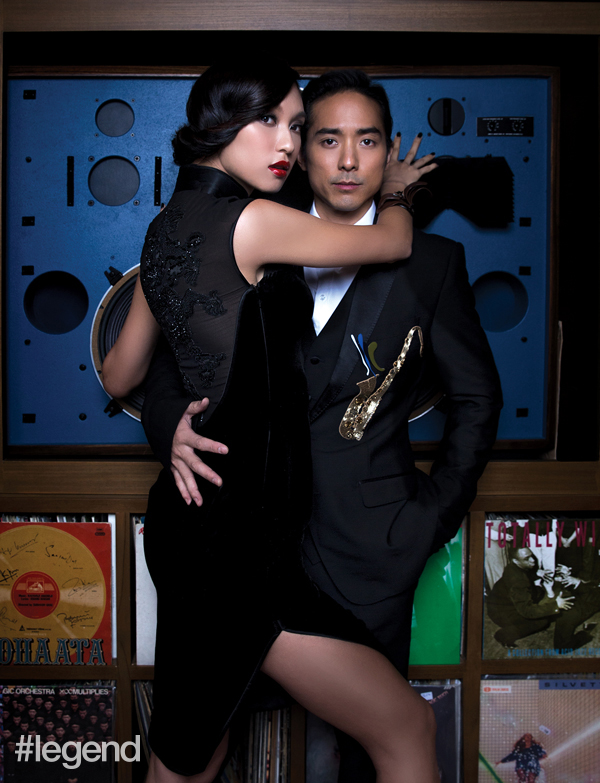 Singer and actor Alex Lam spent time in Los Angeles where he discovered a love for yoga, before moving back to Hong Kong and working on his career in entertainment, while Louise Wong flirted with the idea of designing fashion before becoming a model who graces the catwalks of Asia and Europe. Here the unlikely duo, model and muse, talk to #legend about their passions and inspirations.

Alex Lam

What's the best and worst thing about yoga?

Best thing is it's simple and the only exercise you can do and maintain into old age, up to your 80s. It also helps maintain good health. The worst; it's hard to practice by yourself.
Do you frequent Pure Yoga?
Now at Pure they have these one-hour hot classes. I'm always at those. I'm there a lot.
How has the music business changed in the past 10 years?
The audience are more educated, in the sense that they are more aware of world music, because of the convenience of online music distribution. I still remember growing up at an age where you'd hear a song on the radio and it was a real challenge to find out what the song was. There were no apps to tell you. I think in Hong Kong now, the music scene is not as prosperous as it was maybe 10 or 15 years ago. But people I know who do music are just as talented, if not more talented, than before.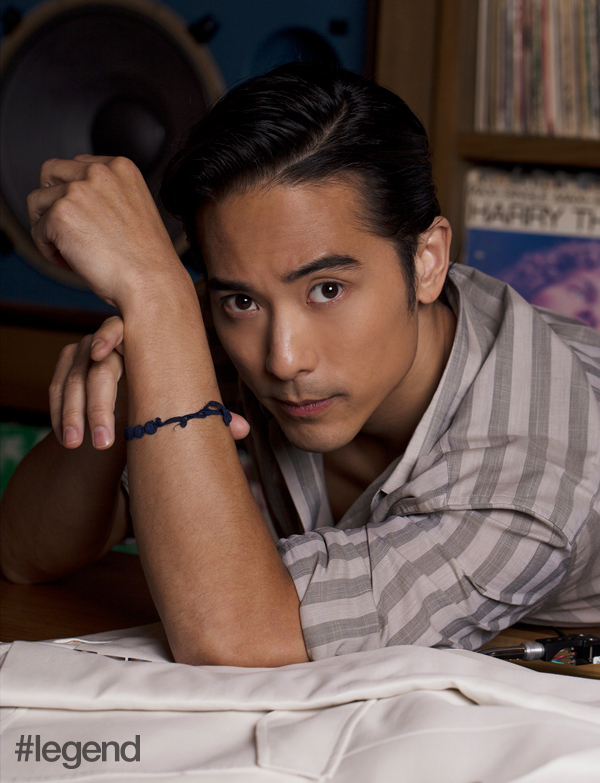 Is there more pressure? Have the audience's expectations increased?
Yes. Now you have to broaden your audience. You have a much easier way of reaching people with your music. And it's not just about the style of music but more the creative spark.
Who are your musical inspirations?
Right now, I'm inspired by Ed Sheeran, in the sense that his music isn't cool, it's folk music, but he's popular and I think that's inspiring. He's totally different.
What's your go-to for pop music?
Pharrell. It doesn't get more popular.
Favourite Hong Kong film?
Wow, there's so many. I grew up idolising Jackie Chan when I was younger. His films are inspiring and revolutionary in how he performs the stunts, filming and cinematography. He still has this special brand of action. No one else can do his choreography and I think it's a great representation of Hong Kong around the world. I admire that about him and about Hong Kong cinema.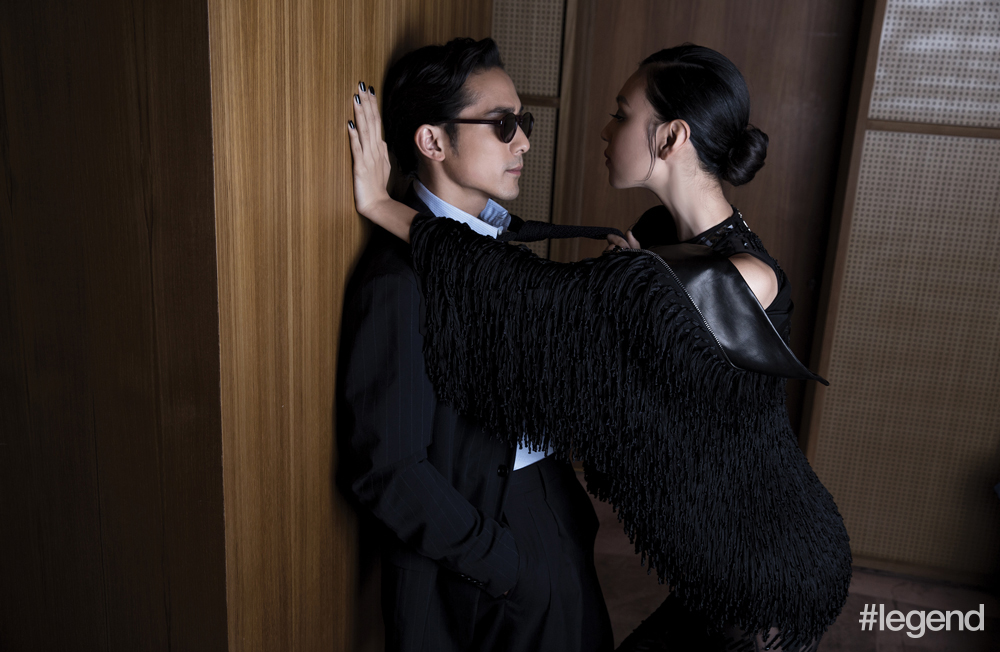 Do you prefer acting or directing?
I do think it's interesting to direct but last year for the first time I did theatre with a great company, the Dionysus Contemporary Theatre, and Anthony Wong. They did a production of A Midsummer Night's Dream. Last year was the 400th anniversary of Shakespeare's death, so they did a production in Cantonese. I played Lysander.
Is theatre appealing to Gen-Z do you think?
I think there's a healthy new trend in Hong Kong; theatre's becoming more and more popular. In the last five years, people have become more interested in theatre productions. It is the highest artistic form of acting and I hope that this trend continues.
You studied creative writing and literature, do you ever feel the urge to write?

While I was in college, I studied creative writing and I thought I would become a writer. I took all these short story classes and then one year, Mum went away on vacation to Turkey for a month and asked me to look after her house. I thought to myself, I've got this big space and a whole house to myself, I'm going to write a novel. Every day I woke up around 9am and I had a notebook and I would write in longhand from 9am to 5pm. I did that for about one month. I did finish it but it was such a tiring experience. It's a very tough profession to be in, a writer doing scripts, or novels, I don't think I have that passion at the moment.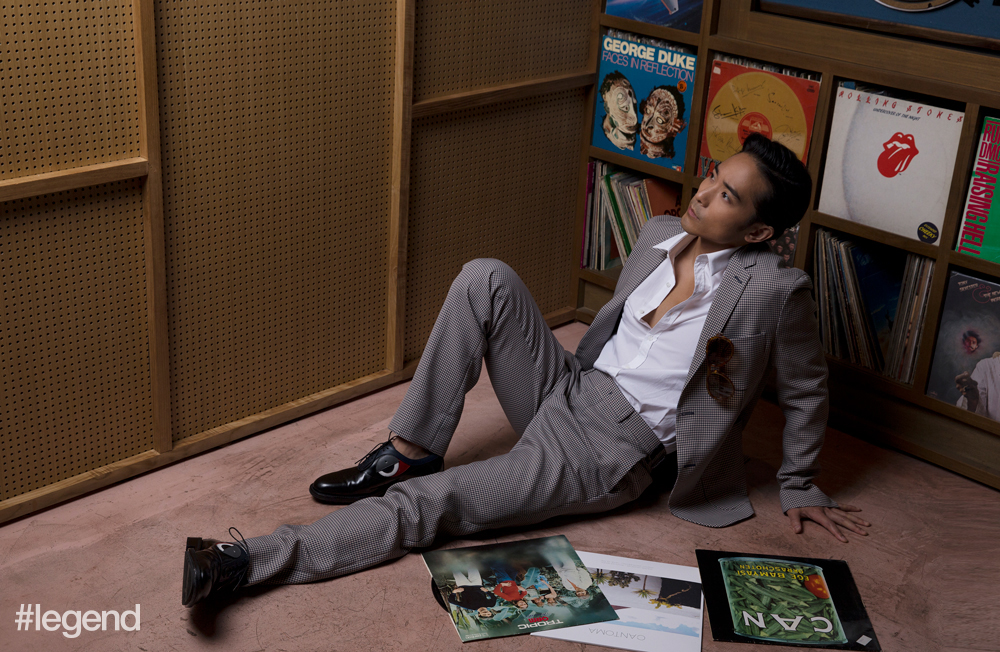 What's your own favourite song?
I have this new song, no one has heard. I hope you guys can hear it when it comes out. It's called Firelight.
How long does it take you to write a song like Firelight?
Actually, I wrote this about eight years ago and I always felt it was a good melody but something sounded not right. I changed the key from major to minor and I felt like it was ready. I look back and it makes me realise that art, or music or film sometimes, needs a lot of time to develop. You also can't rush, even in this world where we always feel rushed.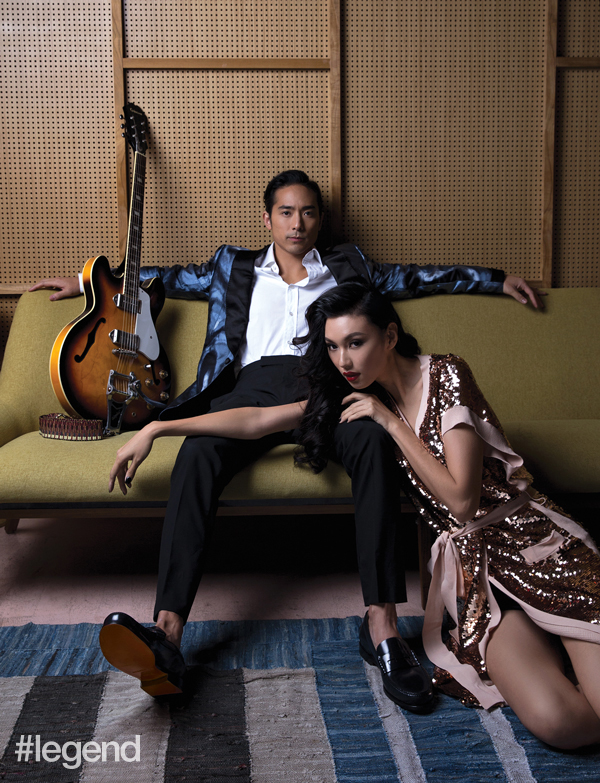 Louise Wong

How did you get into modelling?
I did some modelling, there was a contest, I entered and won and they sent me to Elite Model Asia Pacific and I won again. So I travelled around and did modelling.
How was your first shoot and how did you feel about it?
I was so scared. I didn't really know about modelling, so I did read some magazines like Elle and Bazaar on how to pose. When I arrived at the studio and stood in front of the cameras I didn't know what to do, so when photographers asked me to pose I was pretty clueless. After that, I learned a lot about eye contact and other things.
Whose your all-time favourite walker?
Sashia, she has her own style, and Kate Moss, sexy but cool. She can be everything, all different types of fashion.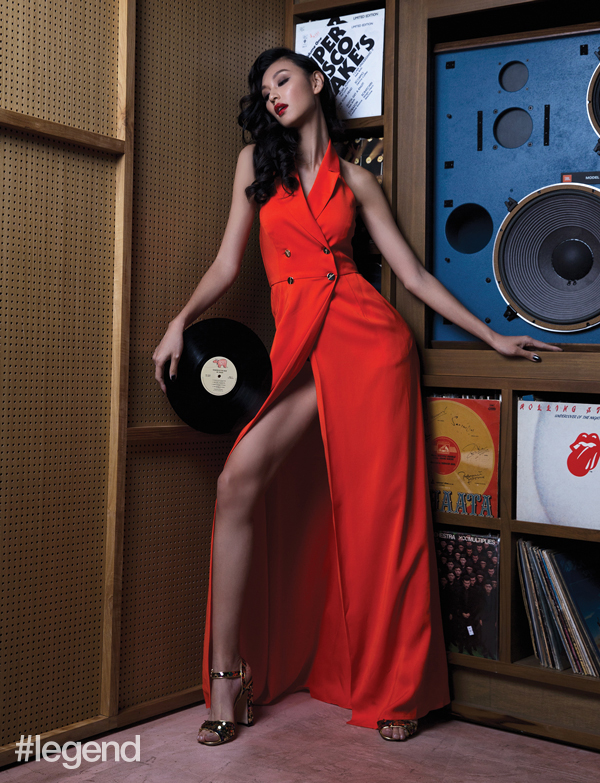 How do you feel about the size zero debate?
I don't really like it because when I was young I travelled to Japan and they always wanted me to lose weight. They kept saying, "You're too fat. You need to lose weight". I felt sad and negative, so I didn't eat. But I feel good about my size now.
You wanted to design. What was your look?
I like Alexander McQueen and Alexander Wang. McQueen is more about art, Wang is cool, black and white, a more boyish style or a style for a strong woman, which I like the most.
Is there a cool Chinese designer you recommend that we follow?
Yes. There's a friend of mine called Kenneth Leung. His style is very cool, street but mixed with high fashion, so like a high, street style. A Hong Kong designer.
Are you creative?
Yes. I love drawing and creating new trendy styles for the younger girls.
How did you feel about the shoot for #legend?
Today was cool. A bit Wong Kar-wai in style, I thought. Chungking Express is my favourite film of his. The colour tone is perfect and he creates his own very distinct style.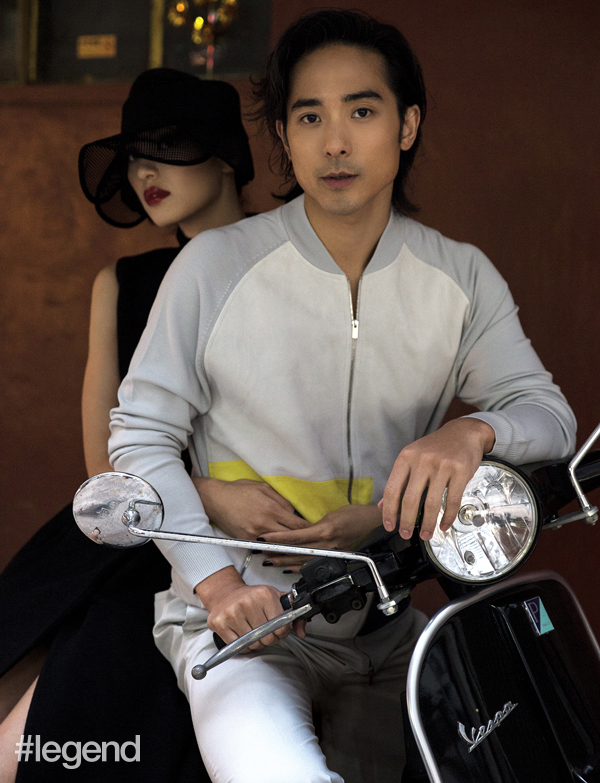 What is your guilty pleasure food wise?
I love all desserts, cakes and junk food. I know that's not good for a model but it tastes great. I can eat a whole cake very easily.
How do you stay in shape?
I don't really do exercise. I do the exercise bicycle one a week for about seven minutes.
What's your favourite pop music?
Coldplay. I listen to many different types of music though. I like A-mei very much and CoCo Lee; she's always very confident, she's smart and always sings something meaningful.
What beauty tips can you share with us?
Drink water, eat fruit, and then drink more water again.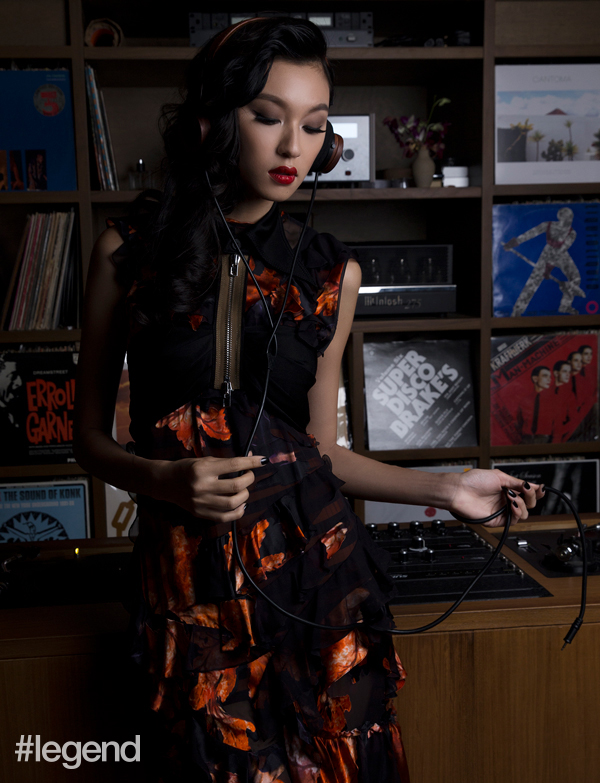 What's your best and worst physical feature?
My long, skinny legs are best and my worst is maybe my eyes. I have a lot of layering, which is not really the Chinese style but I don't know what kind of style they are. My eyes aren't perfect.
Social media. How important is that to you?
It's quite important. A lot of clients want the artist or celebrity or even a key opinion leader that represents them to post their products with a nice photo shoot and write something about your lifestyle. Usually I do post about three photos a day on different subjects. I do food, clothes and beauty products, and street photos sometimes too.
Are you a good photographer?
Sometimes I do selfies, which are okay, but I have my own photographer, so I try to post images fast, on the same day, or at least that same week.
You've just attended Paris Fashion Week. Who did you meet and who inspired you?
I sat next to Rita Ora and Pamela Anderson and that was a surprise. I also got to watch the Y/Project and go to the YSL Beauty event, with top models. It was an interesting experience.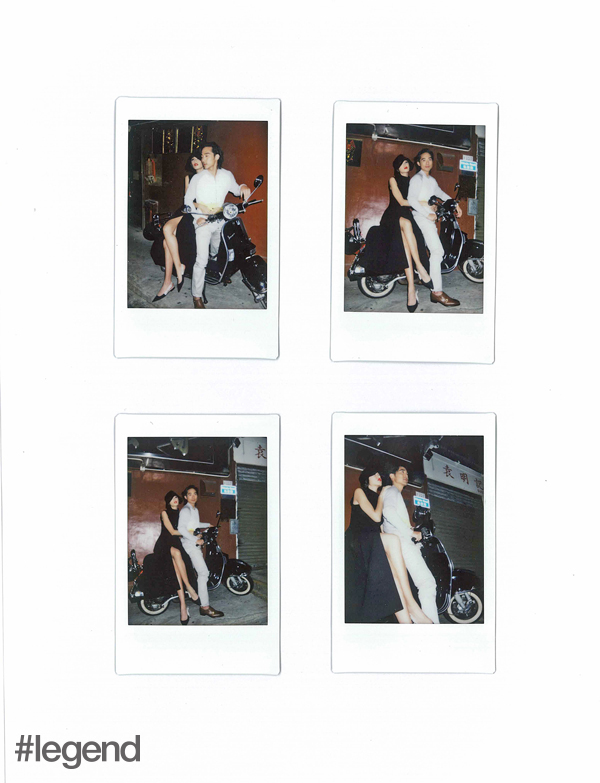 Photography / Paul S
Styling / Kieran Ho

For Alex Lam
Make-up / Elaw Wong from The Look Studio
Hair / Jeff Li from Hair J
For Louise Wong:
Make-up and hair / Ross Kwan from The Strand
Photography Assistant / Christopher Lim
Styling Assistant / Nadia Harilela