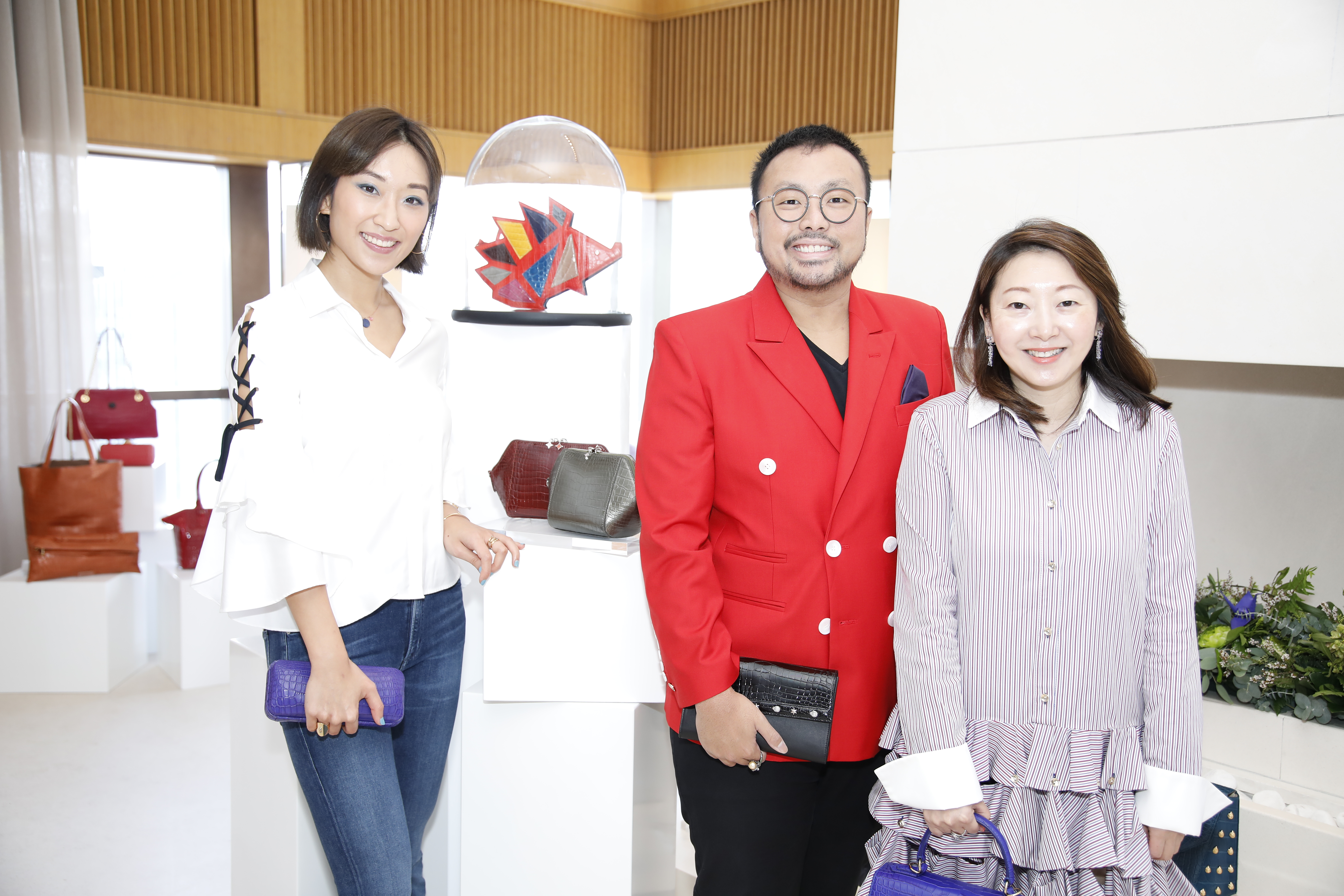 At an exclusive media day held in the Sky Lounge at The Upper House, Hong Kong, internationally renowned accessories designer Ethan Koh presented his latest 13 piece Origami Safari collection of handbags. Ethan Koh is a uniquely contemporary luxury label with a four generation heritage in the business; his inspirations are often derived from childhood recollections of growing up travelling to their family's leather tannery. Each piece carefully crafted over four to six months at a time, the bag range is exclusively done in the most lush exotic skins and customisable semi-precious stone charms. Notable clients of Ethan include Carina Lau, Jennifer Lopez and Dita Von Teese; and the collection is currently available worldwide at stockists such as Harrods in London, Saks Fifth Avenue in New York, TSUM in Moscow and more.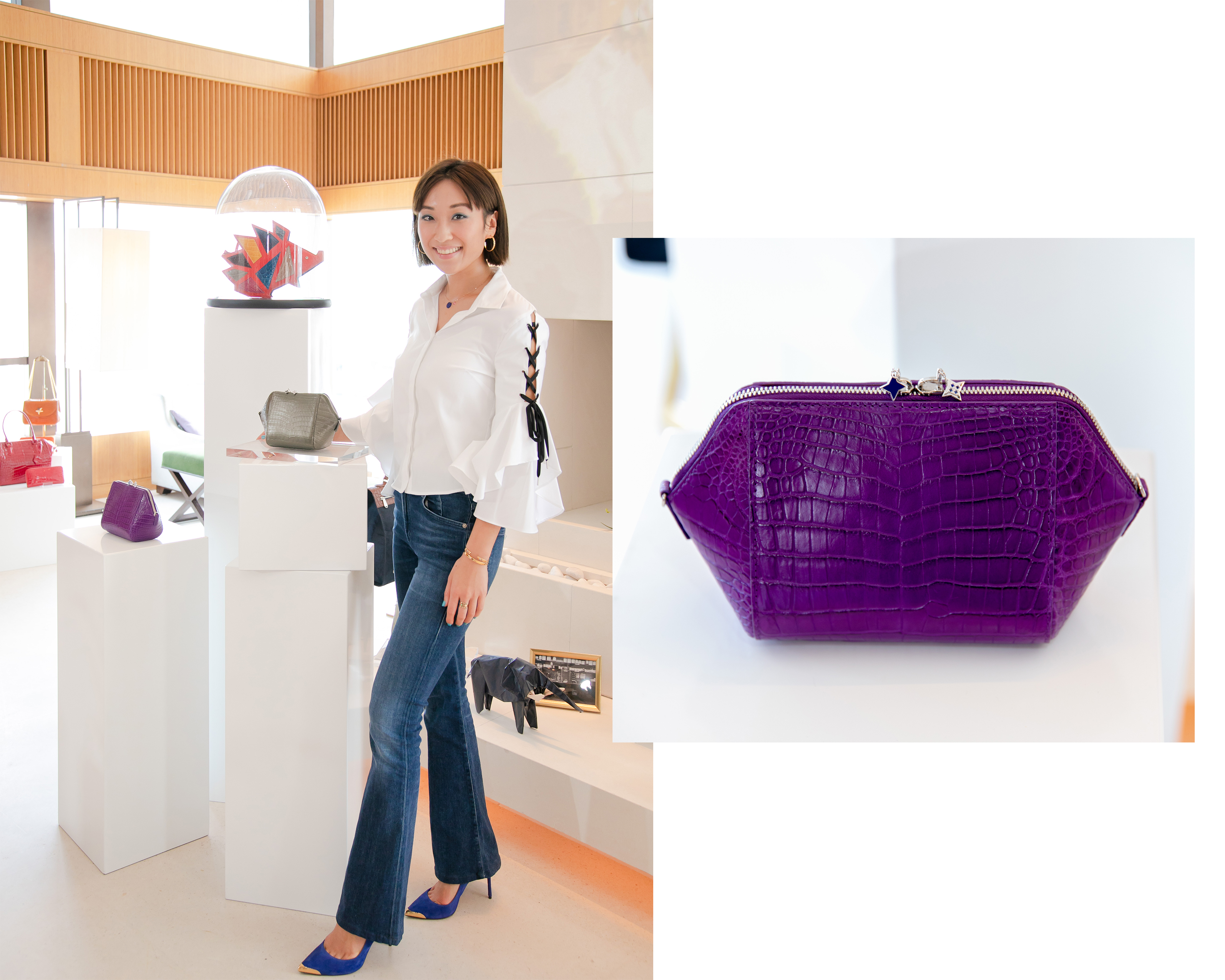 In collaboration with local jewellery designer Florence Tsai, the duo presented an exclusive capsule of clutches from the Origami collection thoughtfully embellished with 18k white gold zipper pulls, Florence' personal twist to the line up. The zipper pulls can be converted and worn as a necklace pendant, as each are adorned with an array of natural and precious stones in the shape of pinwheels.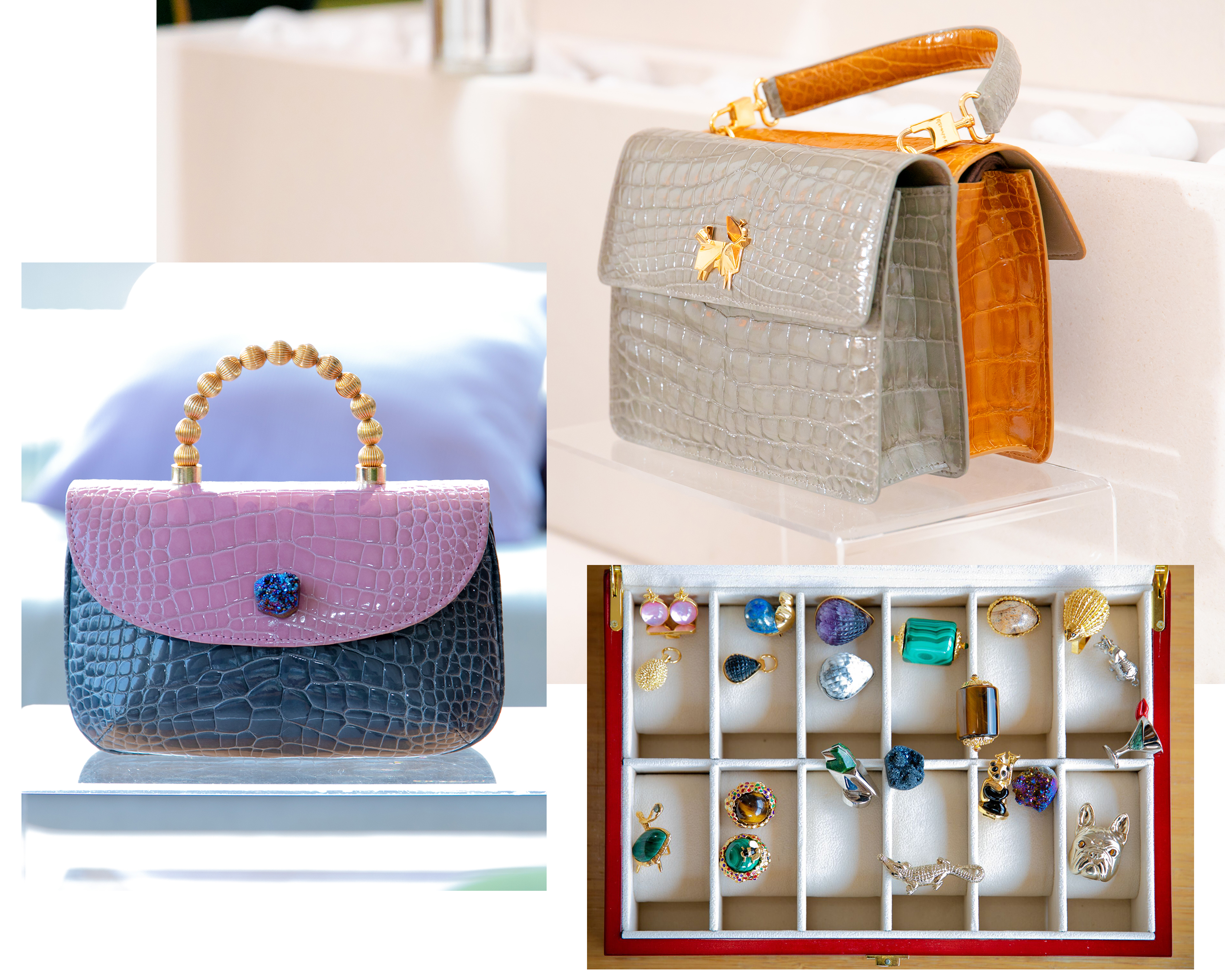 Aside from the clutches, his range explores origami animal silhouettes and classic design; the unique combinations in material and color give Ethan's pieces a bespoke edge, and are meant to symbolise good luck and fortune to the wearer. "Like the writing of the Chinese language which has gone from traditional to simplified, so has my key theme of origami, where the simple lines give a glimpse of the way an animal is perceived. Everything starts from the eyes which are the windows to the soul." shares Ethan Koh about the collection.