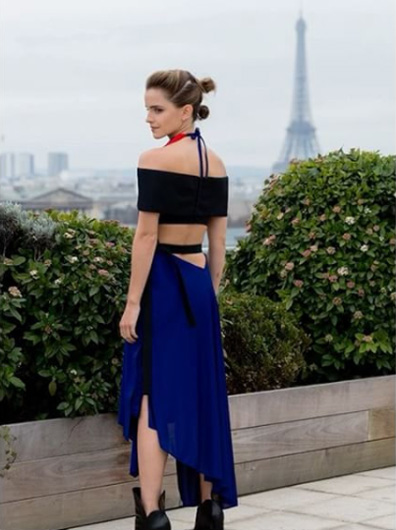 Emma Watson, actress-turned-activist, is once again the talk of Tinsel Town, as she busily promotes the new Beauty and the Beast reboot. With movie premiers comes red carpets, and the starlette is taking this opportunity to promote eco-friendly fashion with a new Instagram devoted exclusively to her sustainable looks.

@The_Press_Tour features looks ranging from red carpet to casual, with Watson commenting on each piece worn. Her captions are verified by Eco-age, who fact-check the sustainability of each piece.
In her first post, she documents her Paris premier outfit: a Stella McCartney coat, the first luxury brand to abstain from the use of leather, feather or skin; a jumper by Flippa K, a Swedish brand committed to reducing, repairing, reusing and recycling; and all-white sneakers by Good Guys Don't Wear Leather— a sneaker brand that practices what they preach.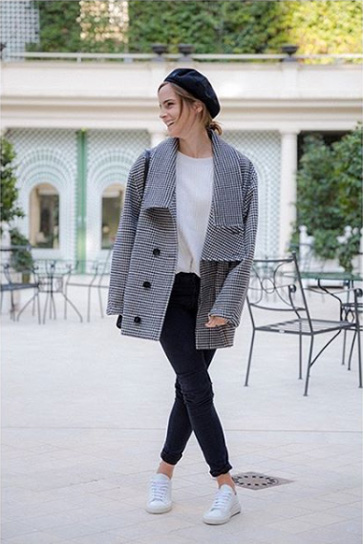 Follow @the_press_tour for more sustainable looks. Beauty and the Beast (2017) is in theatres on March 17.