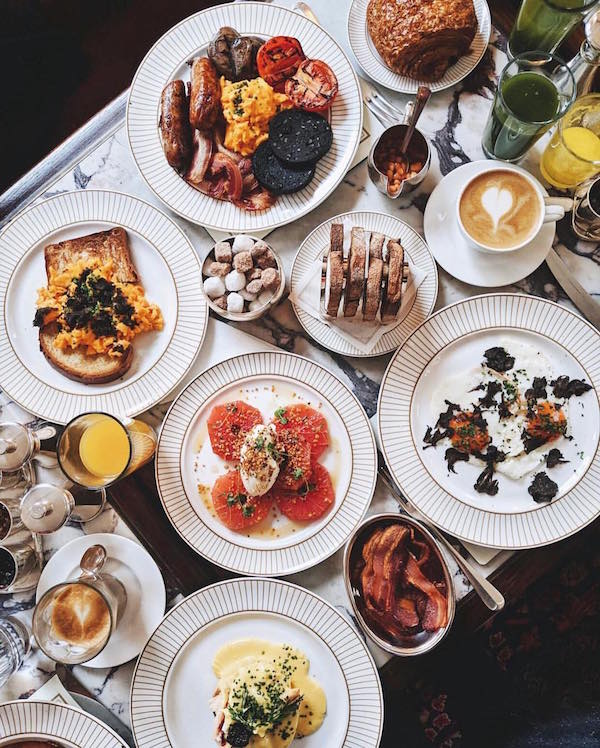 Spring is finally here and Easter is just around the corner, if you couldn't find good deals to fly out of Hong Kong for the long weekend, you can still enjoy the city's activities and – most importantly – indulge in your favourite pastime: feasting.
Here are the best Easter brunches around Hong Kong:
Kuam at Potato Head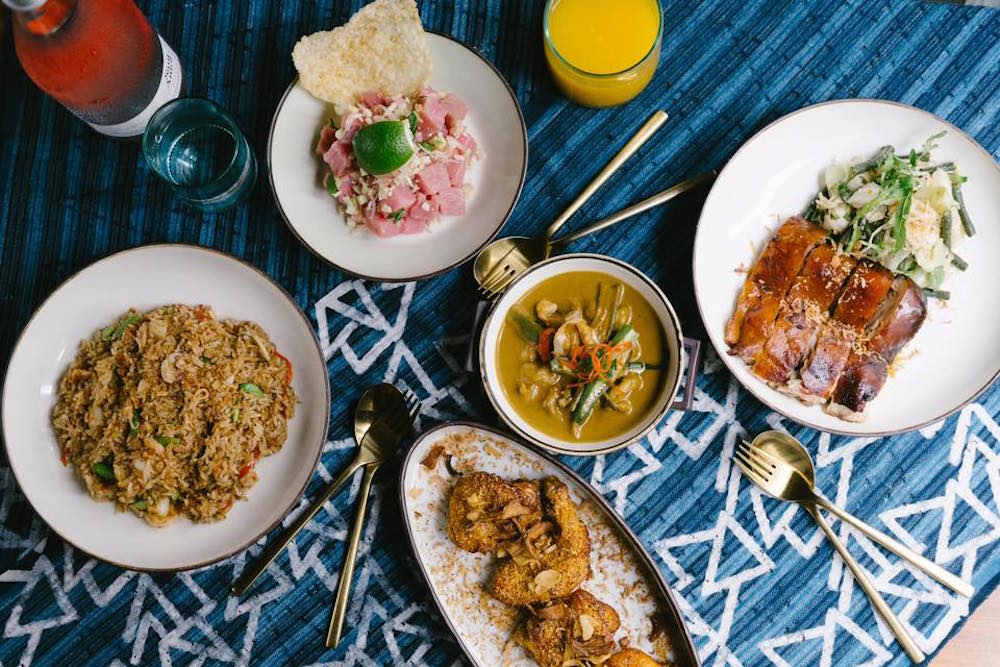 If you couldn't fly to a tropical beach for the long weekend but still fancy an "exotic" experience, then the Indonesian-inspired brunch at Kuam is the perfect pick. The stylish Balinese joint will offer a seafood feast of signature dishes and special additions by chef Heri Raharj that will combine the diverse flavours of the archipelago. Look out for the Aceh style curry (Gulai Udang Aceh) and the braised pork belly in Balinese spices (Babi Genyol).
Where: Potato Head Hong Kong, 100 Third Street, Sai Ying Pun,+852 2858 6066, ptthead.com
When: Easter Sunday
How much: from HKD$398 pp +10% (add HKD$195 for unlimited cocktails and Perrier-Jouët)
Feather & Bone
Looking for a classic home-made style Easter breakfast treat? Feather & Bone is serving hot cross spiced sweet buns (traditionally eaten on Good Friday) for a limited period. The popular steak house/deli/gourmet boutique – which has recently opened a new branch in Sai Ying Pun – has also partnered with L'Atelier du Chocolat to serve premium chocolate eggs – the perfect gift and sweet treat!
Where: Feather & Bone, 321 Des Veux Road West, Sai Ying Pun, +852 3705 0280
Feather & Bone, 18 Gage Street, Central, +852 2325 8570
Feather & Bone, G/F., Winner Building, 11 Wong Nai Chung Road, Happy Valley,
+852 2836 3789, featherandbone.com
When: Available until the end of the Easter Weekend
Rhoda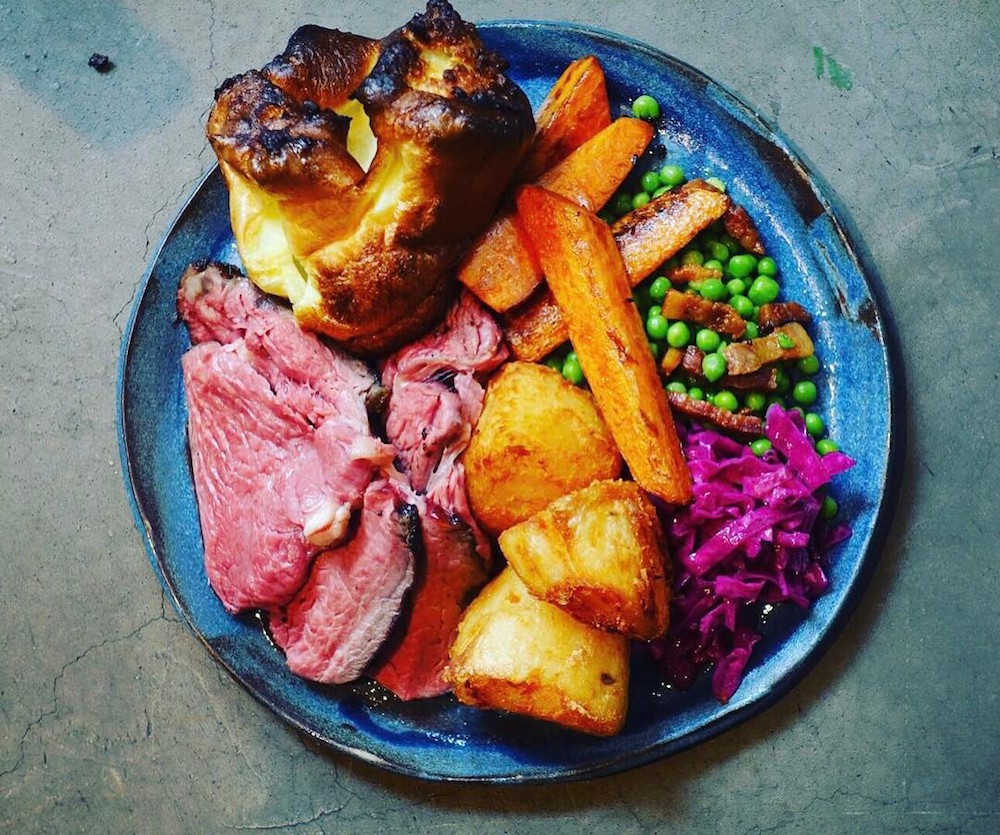 Sai Ying Pun's contemporary European eatery Rhoda is famous for its Sunday roast: an Easter tradition in many cultures. In authentic British fashion, the Wild Hereford Striploin roast comes with a side of gravy, carrots, potatoes, red cabbage, peas and a ginormous Yorkshire pudding. They're also serving a lighter yet just as satisfyin whole kombu-baked red snapper baked with oregano and lemon dressing.
Where: Rhoda, 345 Des Veux Road West, Sai Ying Pun, +852 2177 5050, rhoda.hkg
When: Good Friday and Easter Sunday
How much: Sunday roast HKD$248 a la carte or HKD$348 with a starter and dessert; Whole baked red snapper HKD$548.
La Rambla by Catalunya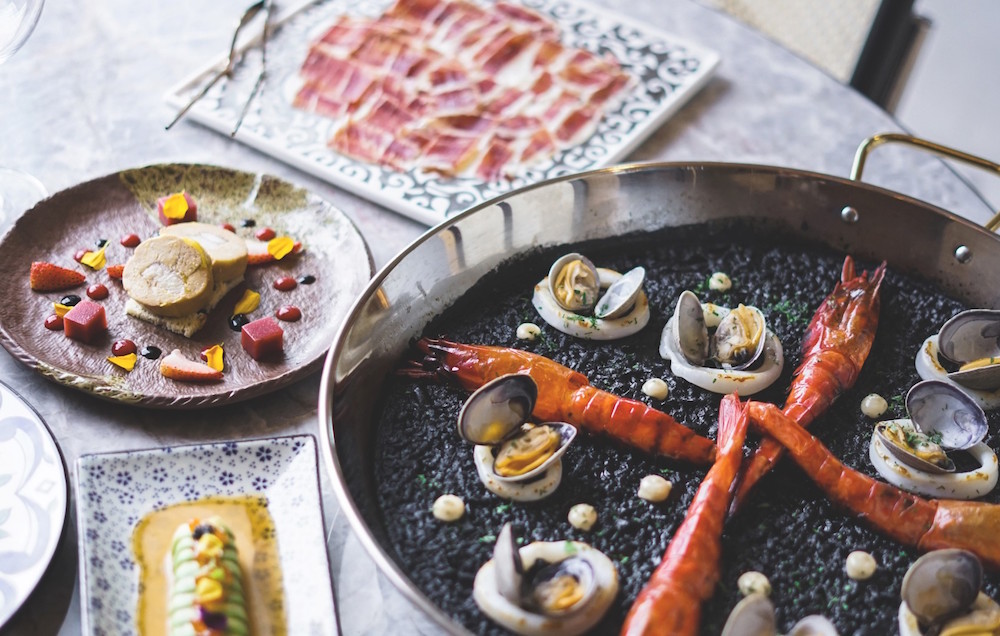 As one of the hottest new openings in town – and arguably the most authentic Catalan restaurant in Hong Kong right now – La Rambla by Catalunya will be serving the "En la Boqueria" Easter brunch inspired by the flavours, colours, and smells of the famed market in Barcelona. The menu includes classic ingredients, such as Iberico ham, regional cheese, made-to-order paellas and prime meat.
Where: La Rambla by Catalunya, Shop 371-3, ifc Mall, Central, +852 2661 1161, larambla.hk
When: Easter Saturday and Sunday
How much: HK$750 pp +10% charge with a free-flow selection of beverages included
Duddell's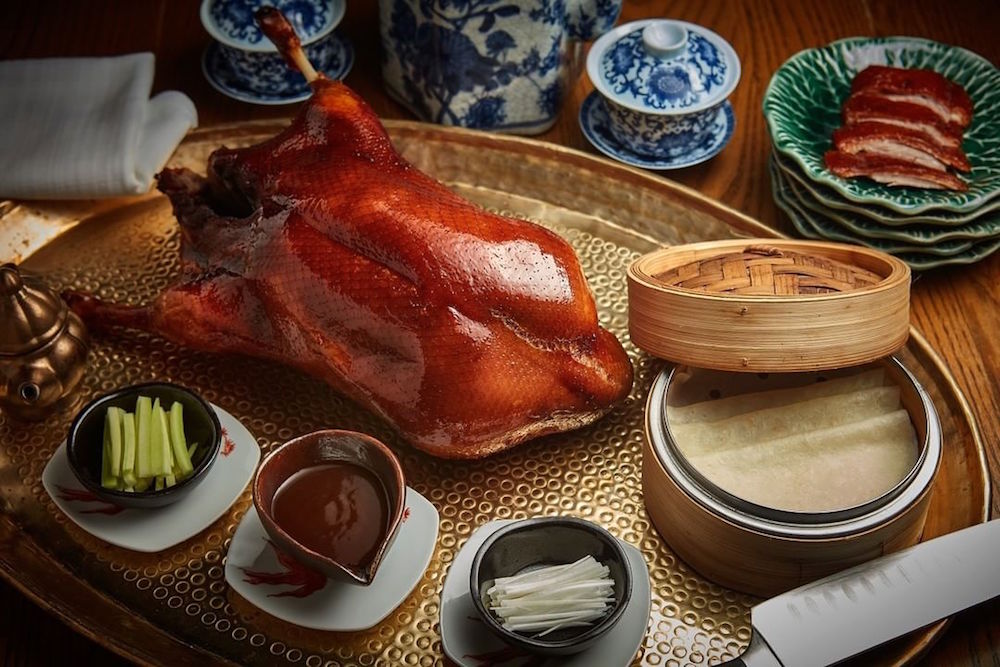 Easter Duck? Yes, please! Brunch at Duddell's now features their celebrated juicy Peking duck carving station – the perfect star to a Chinese-inspired Easter celebration. Alongside signature soups, rice and noodle dishes and specialties from the wok, the fine dining restaurant will also be serving special edition bunny-shaped and Easter-themed dim sum.
Where: Duddell's, Level 3, Shanghai Tang Mansion, 1 Duddell Street, Central, +852 2525 9191, duddells.com
When: Easter long Weekend
How much: Unlimited portions for HKD$550 pp + 10% charge
Pirata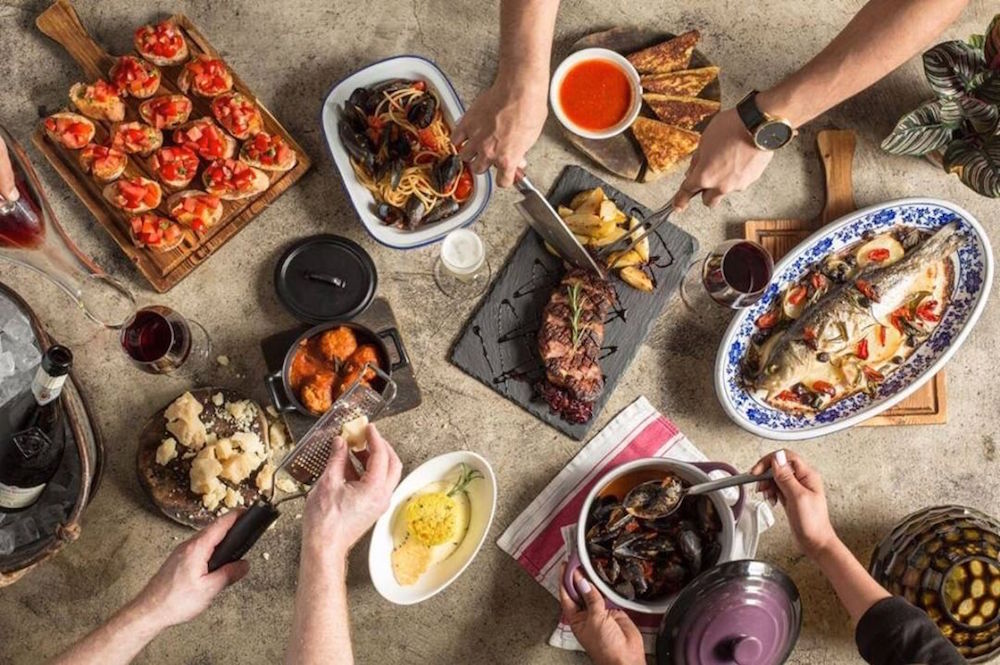 Pirata's long-standing sharing style brunch features a diverse selection of Italian comfort dishes that are perfect for every occasion. For Easter, the three pasta specials, giant ravioli filled with egg yolk, the signature black truffle tagliatelle and gnocchetti with pistachio and walnuts pesto have been added to the usual menu. For the long weekend, the experienced mixologists have also created the Via Lattea ("milky way" in Italian) cocktail - a combination of Easter's flavours in a drink.
Where: Pirata, 239 Hennessy Road, Wan Chai, +852 2887 0270, pirata.hk
When: March 30th and 31st, April 1st and 2nd
How much: HKD$298 pp (add HKD$180 for free-flow) for brunch; HKD$90 for the Via Lattea Cocktail.
Mak Mak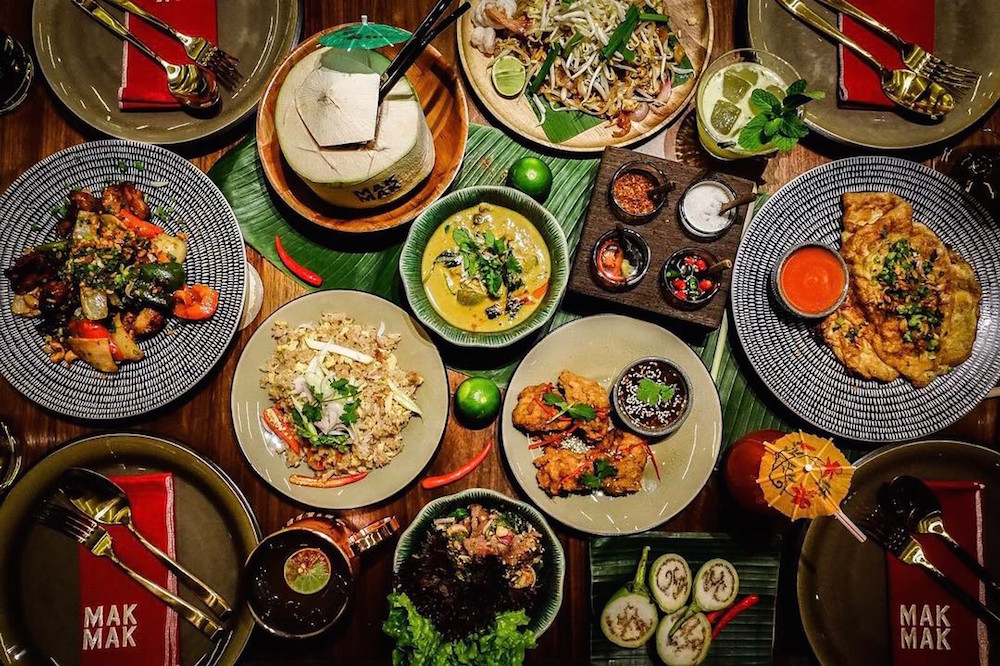 If you want your Easter celebration to be the – obligatory – weekly dose of Thai delicacies, Mak Mak got you covered. Throughout the long weekend, they will offer special brunch deals that combine classic Thai flavour and more innovative dishes. Look out for the crispy soft-shell crab with egg and yellow curry (Poo nim phad phong ka ri) and grilled Thai sour sausage served with a cabbage salad (Nam yang).
Where: Mak Mak, Shop 217A 2/F Landmark Atrium, 15 Queen's Road, Central, + 852 2983 1003, landmark.hk
When: Available throughout Easter's long weekend
How much: HKD$298 pp + 10% charge with free-flow soft drinks (add HKD$200 for Vuuve Clicout, wine, beer and Aperol Spritz)
Harbourside at InterContinental Hong Kong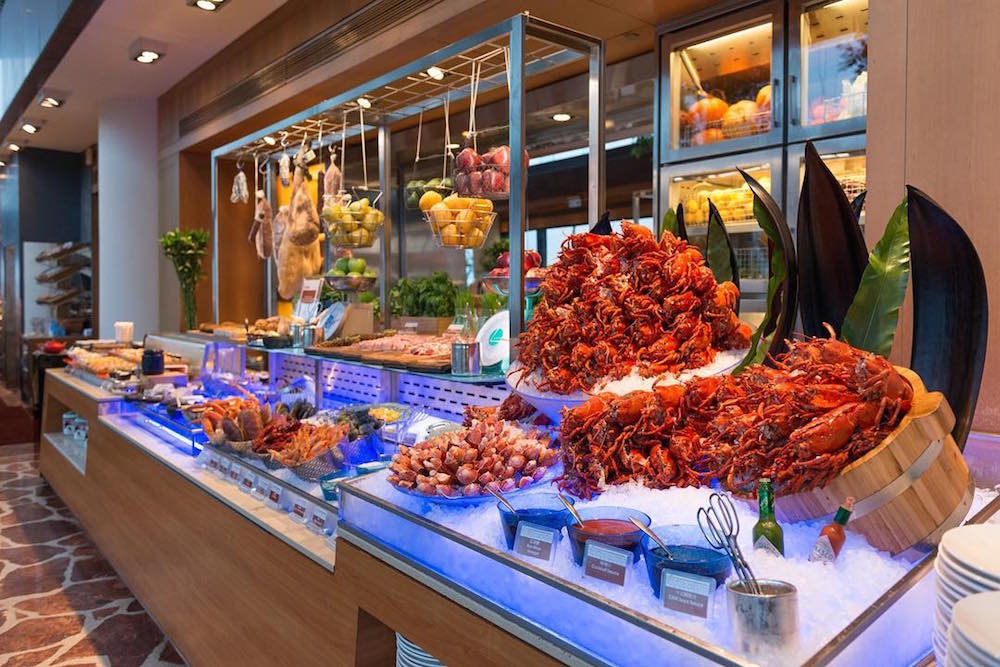 Sunday brunch is always a sumptuous feast at Harbourside. To celebrate Easter and the coming of spring, the head chef and the pastry chef will also prepare special dishes in addition to the elaborate and diverse buffet, including, among others, a seasonal classic herb-crusted roasted lamb, pan-seared salmon with lemon cream and Scottish Eggs; dessert specials include Easter chocolate eggs. The Easter Bunny will also join the celebration to bring some fun to your selfies!
Where: Harbourside, InterContinental Hong Kong, 18 Salisbury Road, Tsim Sha Tsui, +852 2313 2323, intercontinental.hk
When: Easter Sunday and throughout the long weekend at different prices
How Much: HKD$898 pp with free-flow Champagne, wine and beer
The Optimist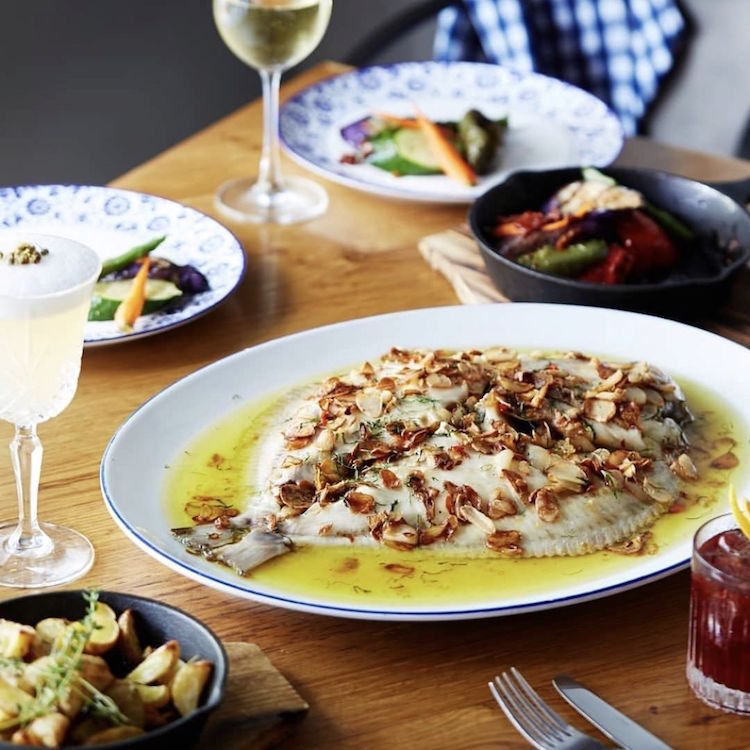 Dreaming of a Southern European escape? Nothing screams Easter and spring like a Mediterranean banquet. Asador-inspired chic grill bar The Optimist will celebrate the flavours of the region with a special eight-main Easter Sunday brunch that includes a Mediterranean whole seabass "a la espada" and a Greek-inspired baked "al horno" eggplant topped with goat cheese. Groups of four or more can also opt for the deluxe Easter brunch and share a seafood "tower."
Where: The Optimist, 239 Hennessy Road, Wan Chai, +8522433 3324, theoptimist.hk
When: March 30th and 31st, April 1st and 2nd
How much: from HKD$348 pp (add HKD$180 for free-flow)
208 Duecento Otto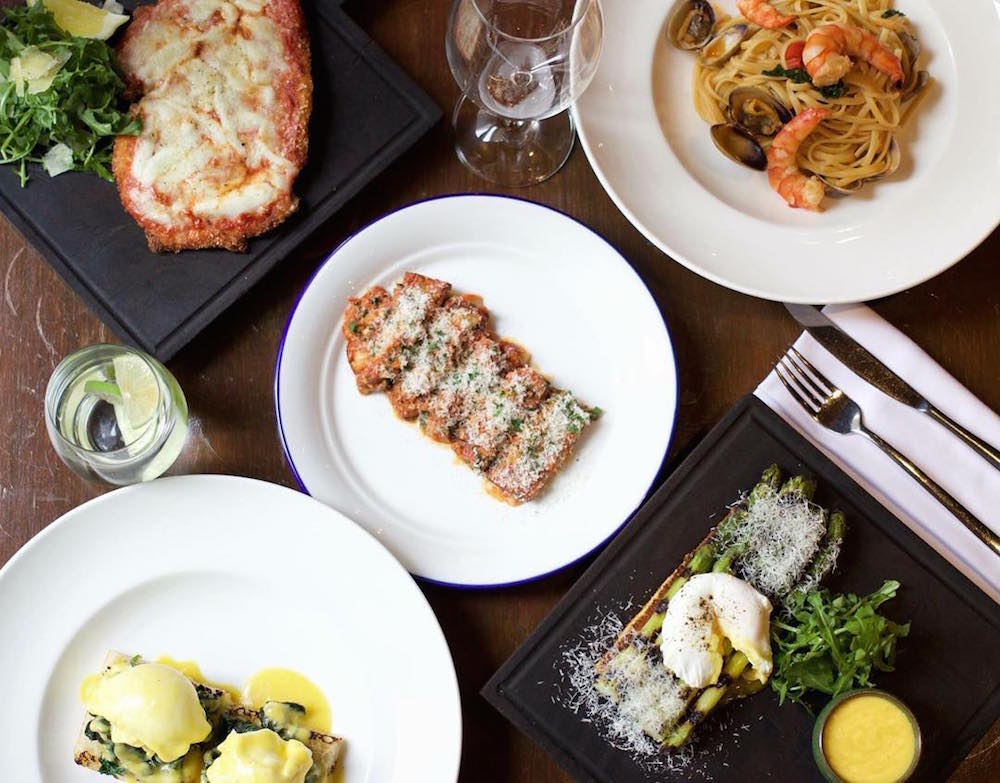 Shueng Wan's ultra-popular Italian brunch at 208 will add a few Easter specials for the long weekend. Most notably, it will bring to Hong Kong Italy's most traditional Easter pudding, the dove-shaped Colomba Pasquale ("Easter dove"), and a French-inspired roasted pigeon and leeks quiche.
When: Available throughout the Easter long weekend
Where: 208 Hollywood Road, Shueng Wan, +852 2549 0208, 208.com
How much: HKD$218 +10% charge