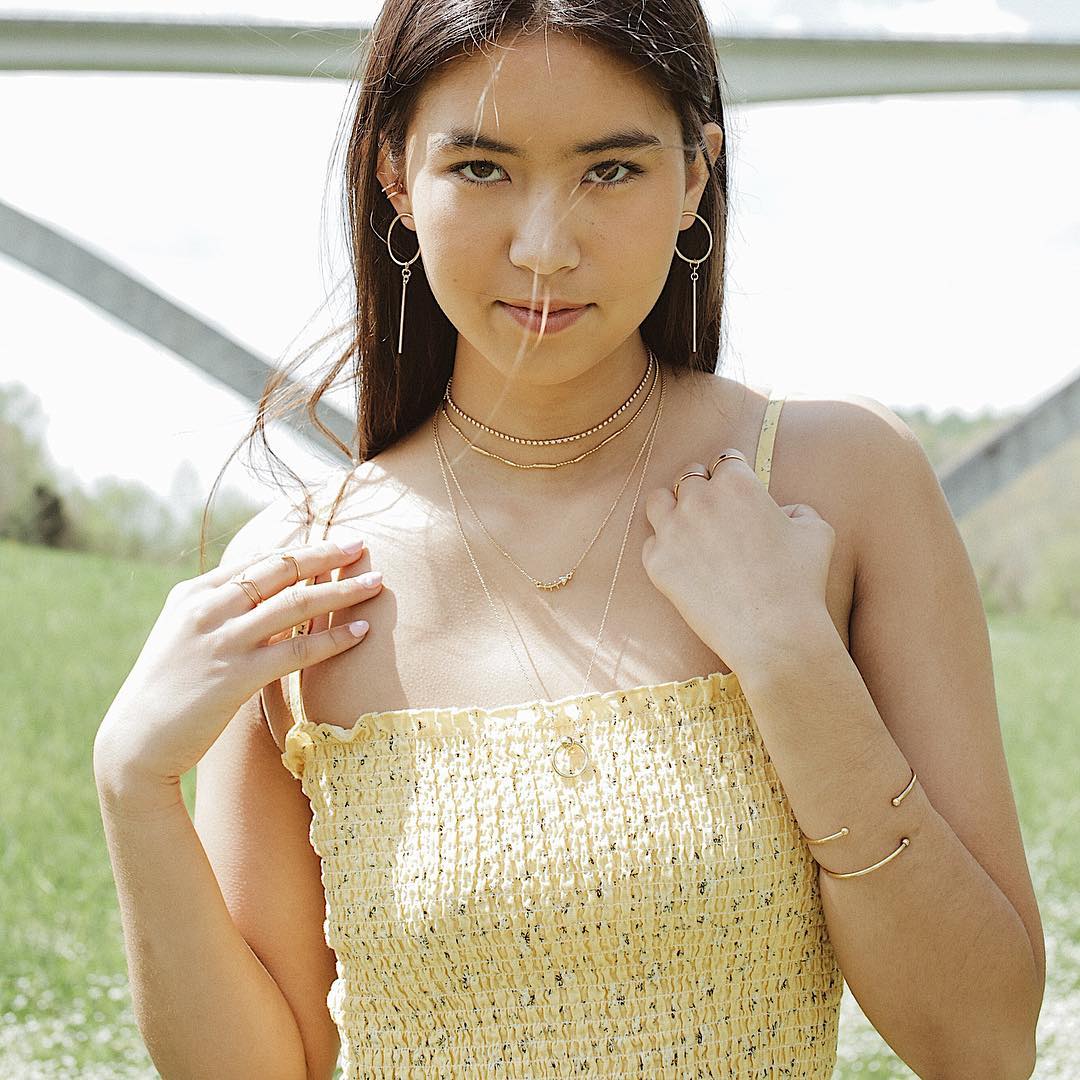 Earrings are getting bigger and bigger heading into autumn. It's all about making a statement with larger-than-life hoops with drop bars, dramatic chandelier earrings and asymmetric pieces.
The easiest way to dress up any outfit, these are the earrings to covet this season:
Asymmetry
The asymmetrical trend (or the mix-and-match single earring trend) carries on from the previous season with even more daring combinations. There are no rules for this look (though many opt for a larger design on one side and a smaller or longer more minimalist piece for the other), allowing for greater individuality and the freedom to express yourself the way you see fit.
Shop the look
Drop hoops
Hoop earrings are going nowhere – from seriously oversized to square and rectangular shapes – the latest iteration that's starting to take hold are the drop hoops. Be it a double hoop or hoop earrings complemented by a drop bar, these elegant pieces play with geometric lines and angles and are great to wear day-to-night.
Shop the look
Rainbow gems
2018 brought us the 18-carat gold Rolex Cosmograph Daytona with a rainbow dial and we're about to get a lot more colourful heading into autumn. Fun, youthful and a celebration of our shared humanity, rainbow accessories are hotter than ever – besides you don't get more fabulous than a kaleidoscope of the finest, colourful gemstones.
Shop the look
Beaded earrings
From the Tom Ford runway to Isabel Marant, beaded hoops are looking to slowly replace the tassels we've all been wearing this summer. Opt for a large monochromatic pair in unique colours such as champagne, turquoise, red or yellow to add a bit of drama to your look.
Shop the look
Chandeliers
Definitely suited towards a more evening look, the classic chandelier earring is bringing 'fashion' to your ear lobes with gigantic florals à la Tom Ford and extravagant embellishments with pearls, gold and crystals – you name it – from the likes of Dolce & Gabanna.
Shop the look