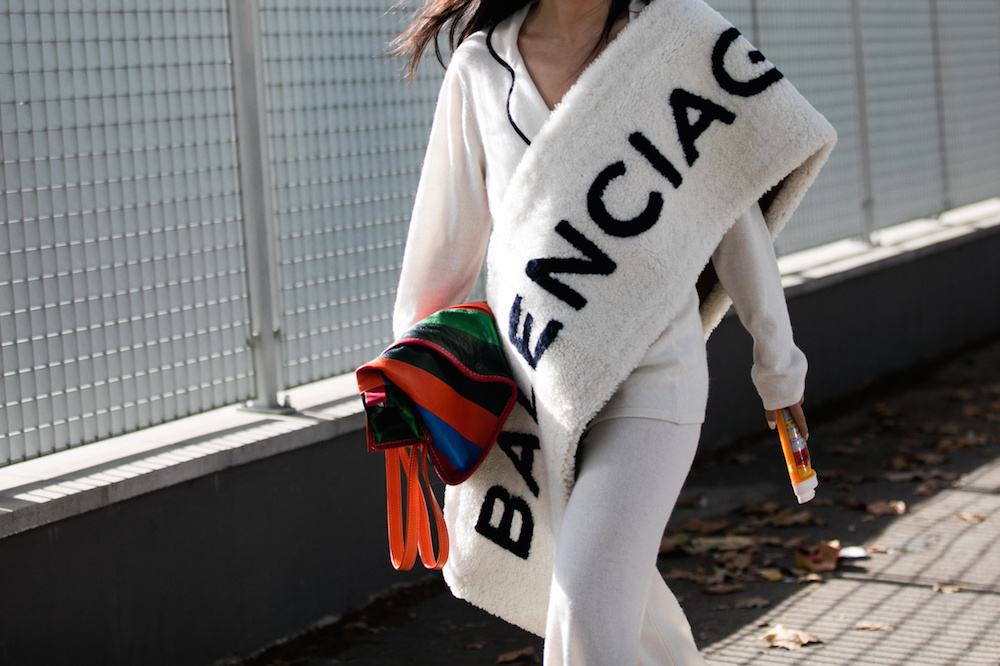 No matter the season, office coverups are essential in Hong Kong. How many times have you turned up to work without your cardigan (read: blanket scarf) and curse to yourself as your hands get colder by the minute at your desk? In all offices across Hong Kong, everyone's divided into two camps: Team AC and Team Anti-AC. Honestly though — do we really need the air conditioner on during the winter? If you're wanting to avoid looking like a knit-wrapped mummy (just in case any clients or VIPs decide to make a surprise trip to your office), these extra fancy designer cover-ups will keep you warm and looking stylish.
Gucci
With Gucci's iconic 'GG' logo, this silk-blend scarf (HK$3,440) is not only 'in' right now but can work well to keep you warm if you loop it around your neck while you're in the office.
Alexander McQueen
Alexander McQueen's signature skulls scarf is a classic you should have in your closet. It's made from mid-weight wool and cashmere and will drape effortlessly around your frame.
Fendi
Featuring the instantly recognisable 'FF' logo, Fendi's wool blend scarf is a timely piece to get to complete your look for the new season. Pair it with the label's white sneakers.
Balenciaga
If you're looking for the thickest of coverups, this is the one. Balenciaga's shearling scarf is made for cold weather days, so we're pretty confident that it'll be able to keep you warm in the office.
Moncler
Moncler's velvet padded puffa scarf is not just for layering, but also one of the more elegant coverups. Get yourself this to use for a variety of occasions — including après-ski.
Burberry
Designed by Christopher Bailey, this checked wool and cashmere poncho features the British brand's most iconic colourways and is an homage to Bailey's era at Burberry. This is one of the most stylish ways to battle office air conditioning.
Acne Studios
We can tell Acne Studios' supersized Intarsia wool-blend scarf (HK$1,900) is super cosy just by looking at it.