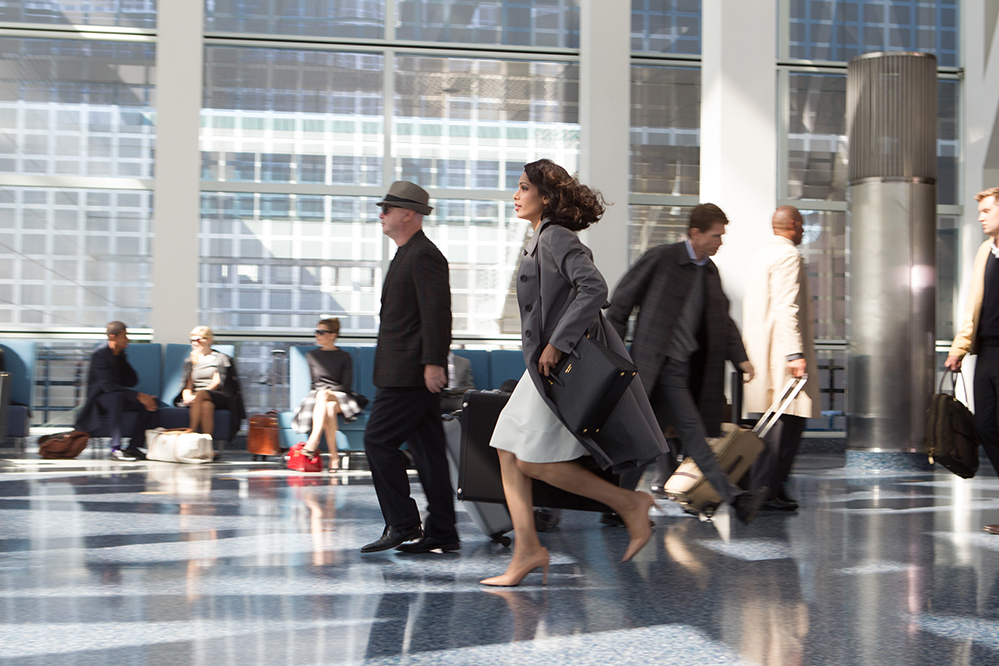 Director for highly acclaimed films including American Hustle, The Fighter and Silver Linings Playbook, David O. Russell recently teamed up with Prada to produce a multi-platform silent film.
The film Past Forward stars Allison Williams, Freida Pinto and Kuoth Wiel playing the same role, trapped in a surreal dream. John Krasinski, Jack Huston, Sinqua Walls, Paula Patton, Connie Brittan and Sacha Baron Cohen also appear in the short.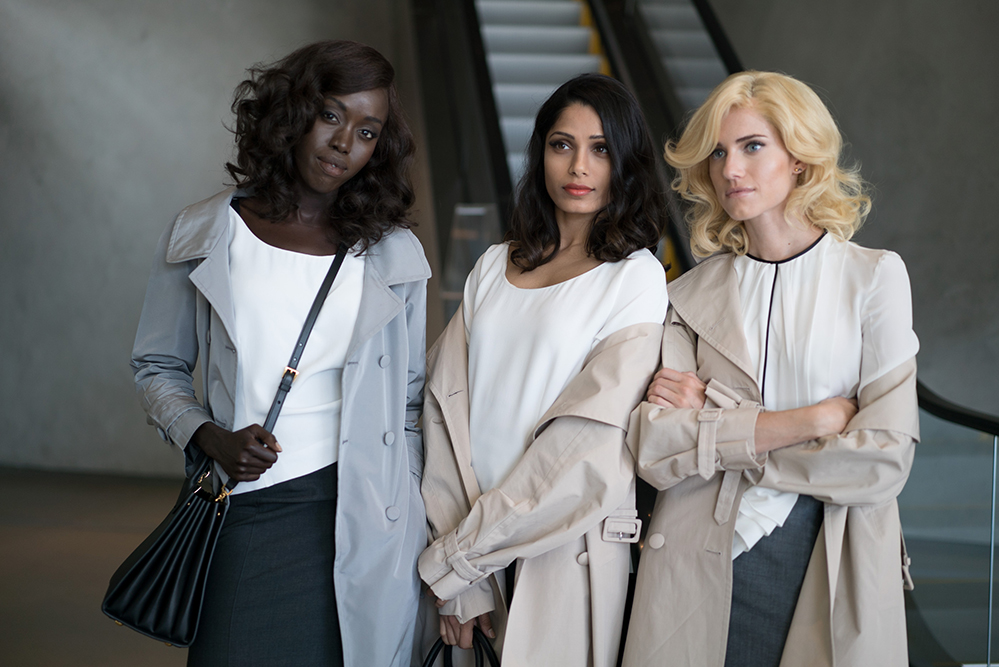 Designer Miuccia Prada provided creative support. "Mecca Prada challenged me to make a work of cinema, like a dream, fueled by strange mystery, suspense, fear, danger, beauty, conflict, romance, love, identity, and time," Russell says in a statement. "Here was the opportunity to make a journey guided by layers of movie memories, life images and emotions, with no aim except to create art - as if it were a painting or a sculpture - free from normal narrative or audience expectations. The cast and I worked simply for the joy of making art."
The film was first revealed during Prada's spring/summer 2017 runway, when fragments of the film were incorporated into the fashion set. The full film was revealed at the new Hause Wirth Schimmel Gallery in Los Angeles on November 15. Past Forward is now showing on www.prada.com.