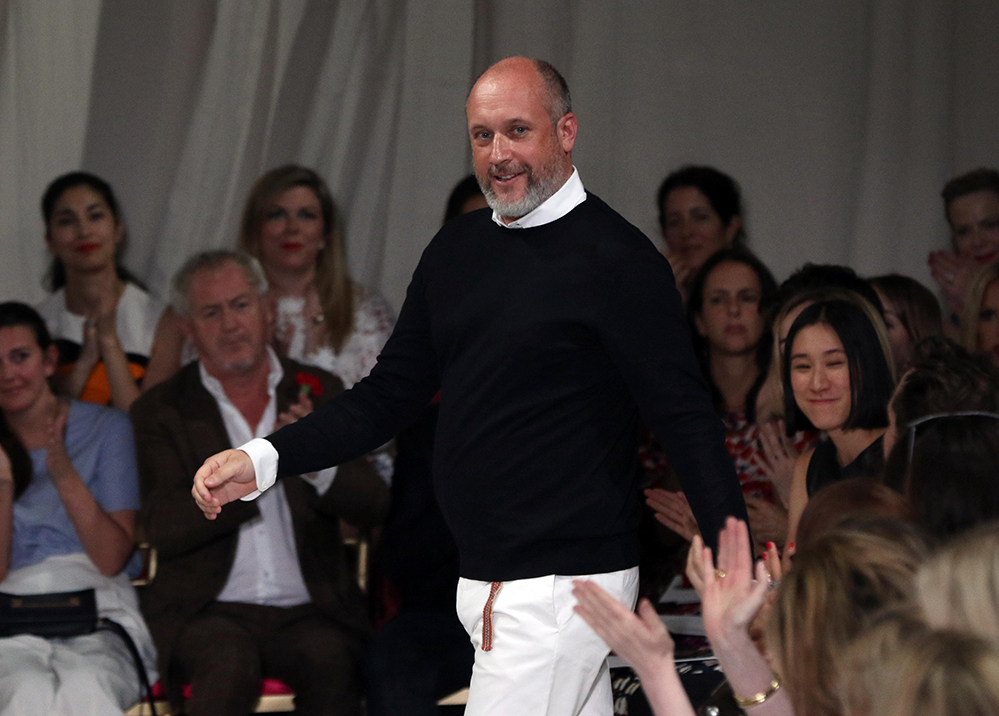 Peter Copping is stepping down as Creative Director at Oscar de la Renta.
The British-born designer is leaving his post at the New York label to return to Europe, Business of Fashion (BoF) reports. He released a statement saying: "After almost two years at Oscar de la Renta, personal circumstances require me to return to Europe. I have loved my time in New York where I hope to return at some point in the future."
A replacement for Copping has yet to be announced, with the house explaining that the design team that worked under his direction will take over on the brand's forthcoming collection. A statement from CEO Alex Bolen reads: "We have always been in the business of creating clothes, and two of our greatest assets are our design studio and atelier. Our team will continue to work on next season's collection with a keen focus on the level of sophistication and craftsmanship that are the hallmarks of our house. We wish Peter well in his future endeavors."
However, rumours are already circulating, with BoF reporting speculation that Monse founders Laura Kim and Fernando Garcia, who worked at Oscar de la Renta for 12 and six years respectively, could be set to return to the company to take the reins.
Copper's news comes less than two years after he took up the illustrious role, stepping in to fill founder Oscar de la Renta's shoes after his death in October 2014. His collections for the house sustained the iconic designer's approach to ready-to-wear and bridalwear, centred on unapologetic femininity, dreamy red carpet glamour and full-blown elegance. Copper's creations during his tenure at the house tended to focus on dramatic Latin American and Hispanic-inspired silhouettes adorned by ruffles and florals.
The announcement is the latest to rock the turbulent fashion industry, which has seen a rapid succession of high-profile resignations in recent months that began with Alexander Wang's departure from Balenciaga last summer and has since seen Raf Simons suddenly exiting Dior, Alber Elbaz quitting Lanvin, Hedi Slimane saying goodbye to Saint Laurent and Francisco Costa and Italo Zucchelli parting ways with Calvin Klein.