Halloween is officially approaching and Netflix has a whole bunch of new content coming out this month for the countdown to the spookiest night of the year.
This year, the streaming service has put together the new Netflix & Chills event, which includes something for every taste and a different selection for every day of the month.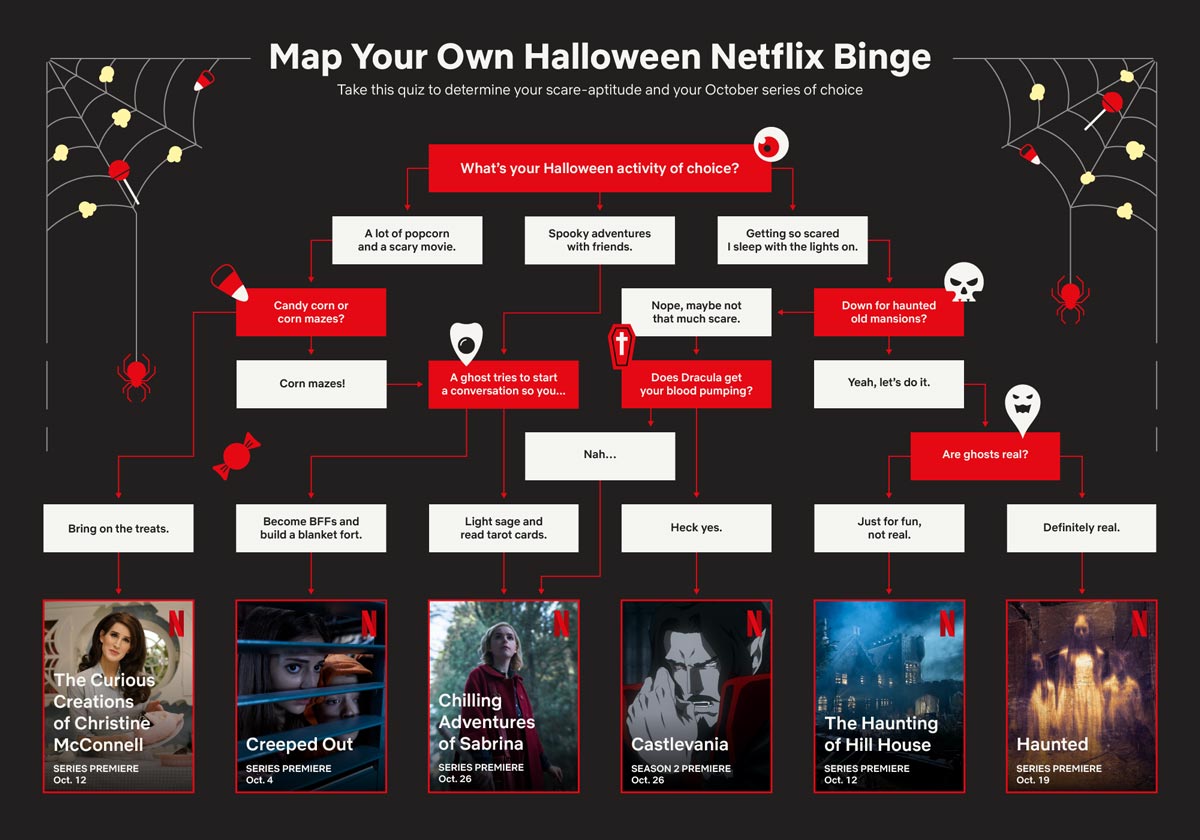 Whether you are a horror movies' veteran, not really into scary movies or just want to explore different types of contents, you'll definitely find something to watch or binge. For aficionados of the genre, this is also a much-needed celebration of an often overlooked category.
To help you navigate through all the new titles available, Netflix has also created a very detailed "scare factor matrix" graph and a quiz to direct you to the perfect pick. Yes, they really thought of everything and they really make you want to watch a lot of horror contents before Halloween.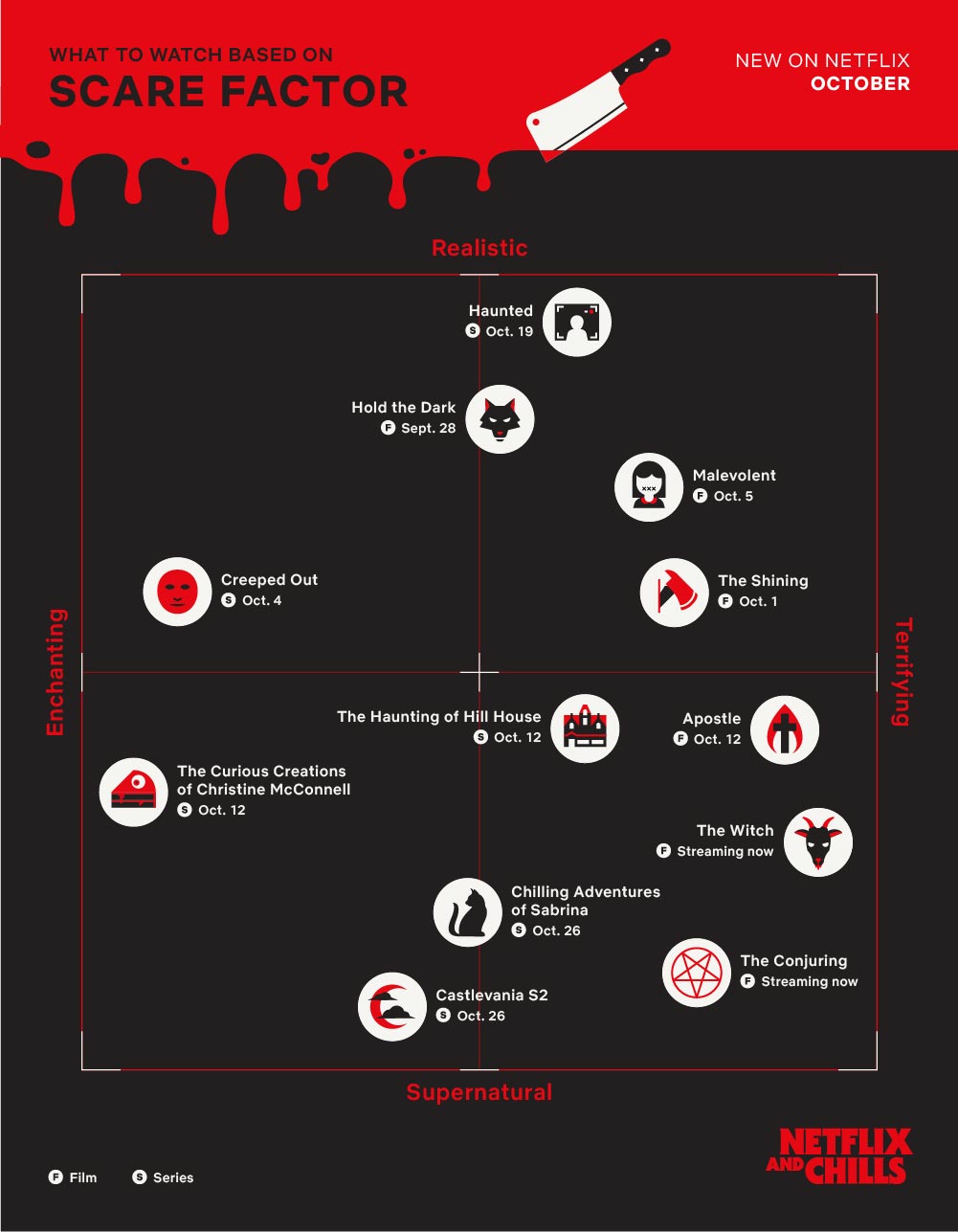 To make your selection even easier, we picked our favourites from evergreen classics to Netflix originals and spooky comedies.
The Haunting of Hill House
A Netflix's contemporary interpretation of Shirley Jackson's iconic novel, the show of the same name will explore the creepy story of a family who confronts its past as its members grew up in the most famous haunted house in the country. The show will premiere on October 12 on the platform and has already created a lot of buzz for its creepy atmosphere and great performances.
Chilling Adventures of Sabrina
This is one of the most exciting releases of the season as we couldn't be more excited to see another series based on the Archie Comics catcher Sabrina Spellman – yes, the same Sabrina of the fabulous 1990s sitcom "Sabrina the Teenage Witch." The new show is expected to merge many supernatural elements and was originally indented to be a companion to the CW's Riverdale (also based on the Archie Comics), before it was moved to Netflix.
American Horror Story
This is an obvious choice but now that it's finally landed on Netflix Hong Kong, there is no better time to binge the famous series that has been re-defining horror on TV for years. In case you don't know it already, what makes American Horror Story even more interesting is that every season introduces a completely different story with a new cast, setting and vibe.
Little Evil
This one might not be the scariest movie but it's a very enjoyable horror-comedy that somehow smartly fuses family, love and the Antichrist. The movie is centred on a married man who's convinced that his stepson is a demon.
The Shining
There is no horror movie like Stanley Kubrick's journey into madness based on Stephen King's masterpiece novel and it's not Halloween until you watch it again to be as creeped out as the first time you watched it. Jack Nicholson is unforgettable and so is the movie so if you STILL haven't seen it, please do!
The Witch (2015)
Okay, this one's actually terrifying. The century old concept and myth of witchcraft and black magic are masterfully combined to tell the intense story of a family in 1630s New England. The Witch is definitely one of the best horror movies of the past few years.