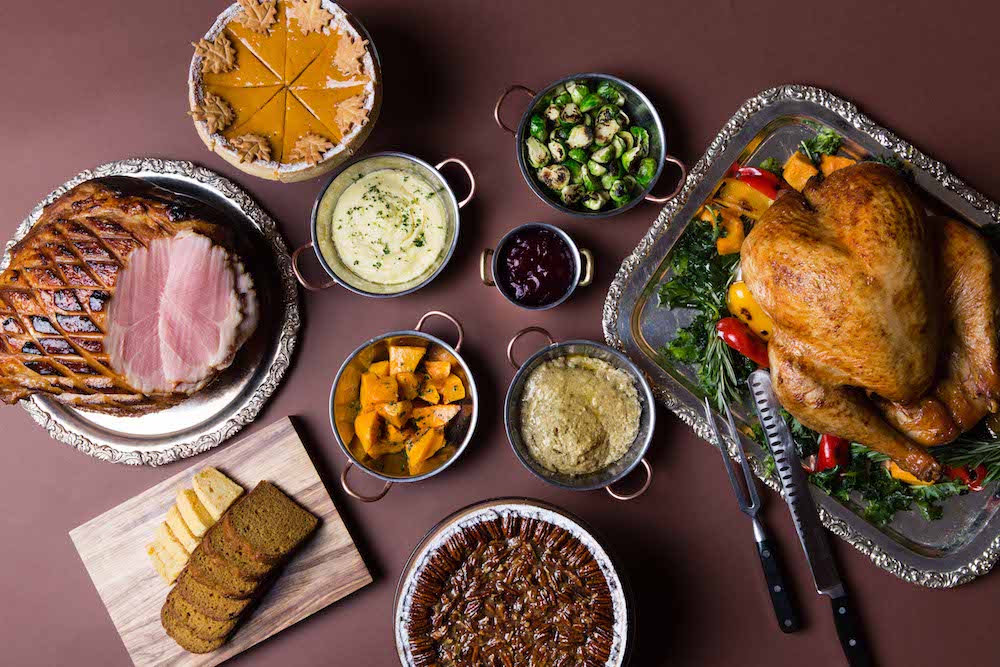 Sometimes it's just nice to eat in. Though we have to admit cooking in Hong Kong's tiny kitchens offers little motivation—nor does the cleaning up afterwards. Thankfully, there's a little thing called takeaway (or if you fancy dining out, check out our top picks here) so all you have to do is heat it up and serve.
Now accepting pre-orders, here are the best spots in Hong Kong to order your Thanksgiving feast. Be sure to book yours early so you aren't disappointed.
Stone Nullah Tavern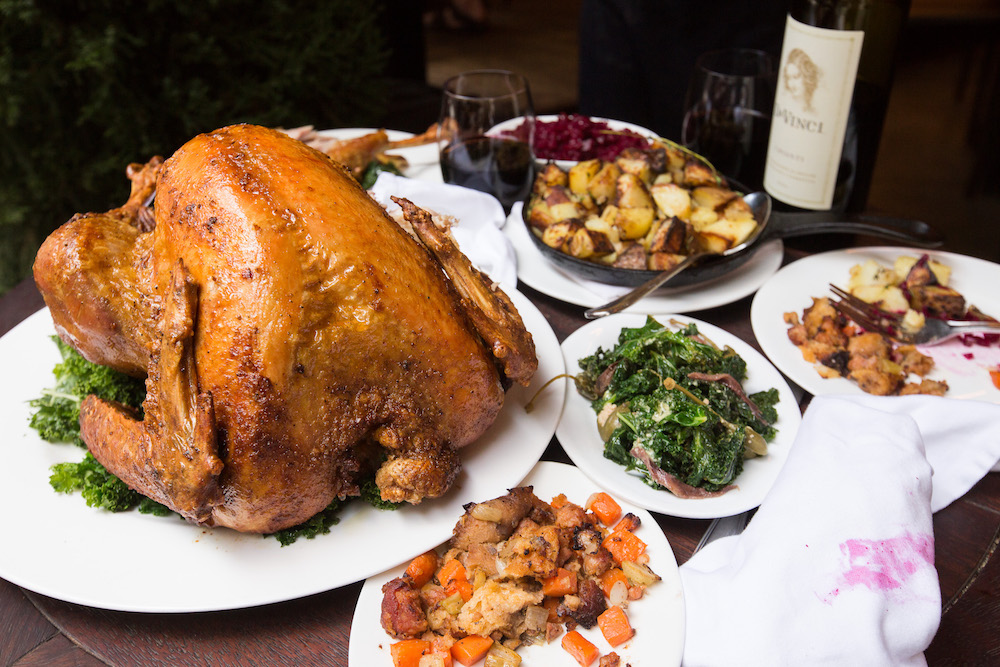 Chef Vinny Lauria is whipping off an incredible, all-American Thanksgiving feast you can take away. Made for groups of six people and above, the takeaway turkey dinner menu (HK$2,899) includes a whole garlic butter roasted turkey (weighing in at 8-10kg) along with warm cheddar biscuits, black pepper and bourbon gravy, cranberry marmalade, caramelized onion, apple and cheddar stuffing, charred brussels sprouts, pulled pork rib mac n' cheese, butter roasted potatoes and a delicious apple pie to finish.
Available between 20-26 November, be sure to order well in advance so you don't miss out.
Stone Nullah Tavern, 69 Stone Nullah Lane, Wan Chai 3182 0128,
www.facebook.com/StoneNullahTavern
Lily & Bloom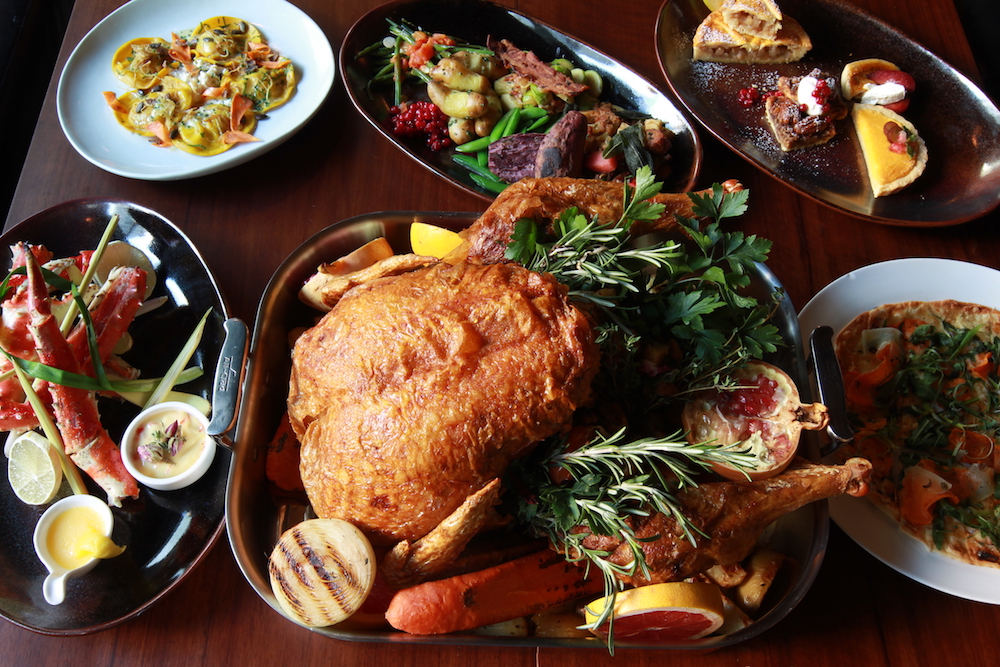 Lily & Bloom is offering a Traditional Thanksgiving Family Feast—which is also Christmas appropriate—from 20 November to 30 December, serving up to six guests. Your Whole American Heritage turkey (HK$2,560) will come with all the trimmings, including fresh cranberry sauce, gravy and sausage and sage stuffing as well as scrumptious sides such as roasted brussels sprouts with bacon, truffle mashed potato, creamed spinach, maple sweet potato mash and pumpkin pie. This is all topped off with a bottle of Trinity Hill Gimblett Gravels Syrah wine—picked to pair perfectly with your meal.
Not enough? Lily & Bloom has you covered with a menu of mains, sides and desserts that you can order in addition to the turkey feast.
All orders should be made seven days in advance.
Lily & Bloom, 5-6/F, LKF Tower, 33 Wyndham Street, Central, 2810 6166,
www.lily-bloom.com
Habitu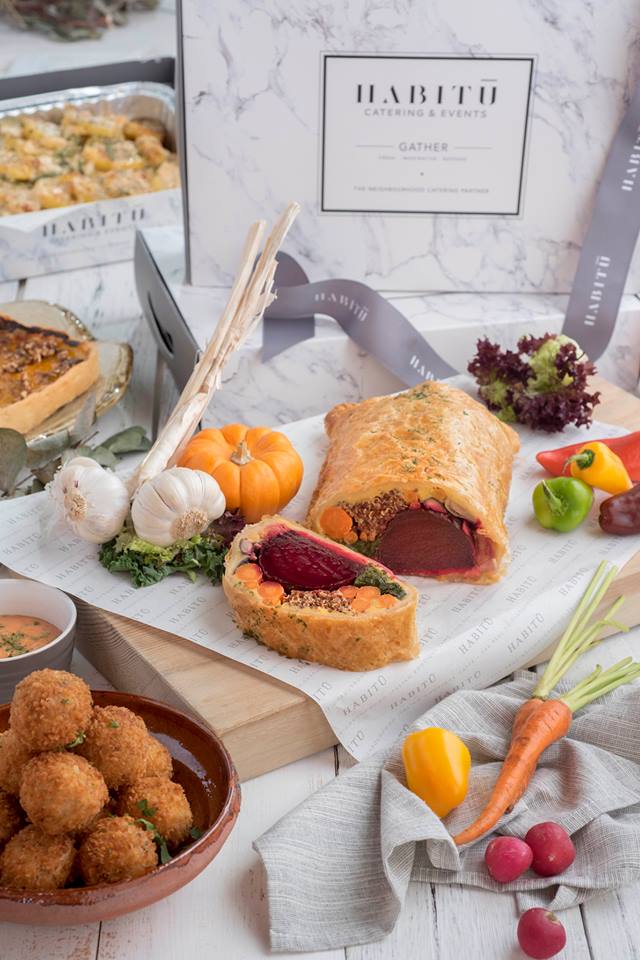 For the vegetarians and health-conscious eaters out there, Habitu have created a full-on vegetarian feast available to-go! Their vegetarian menu (HK$2,380 for 10-12 people) features more than just side dishes. Enjoy a sweet potato beetroot wellington, avocado chopped salad with champagne vinaigrette, roasted pumpkin, organic quinoa and kale salad, aioli arancini di riso, curry mascarpone cauliflower steak, chunky vegetable lasagne with Bechamel gratin, truffled dauphinoise potatoes (hungry yet?) and brûlée pumpkin pie with candy pecan.
Habitu also has a Thanksgiving menu (HK$2,580 for 10-12 people) to cater for meat-lovers, featuring a herb and maple-glazed juicy roast chicken, citrus marinated BBQ baby back ribs, fish fillet and vegetable ragout spinach lasagne.
Both menus are available for delivery from 6 November until 30 November and must be ordered three working days in advance.
Order online here: www.habitu.com.hk/order
Mandarin Oriental Hong Kong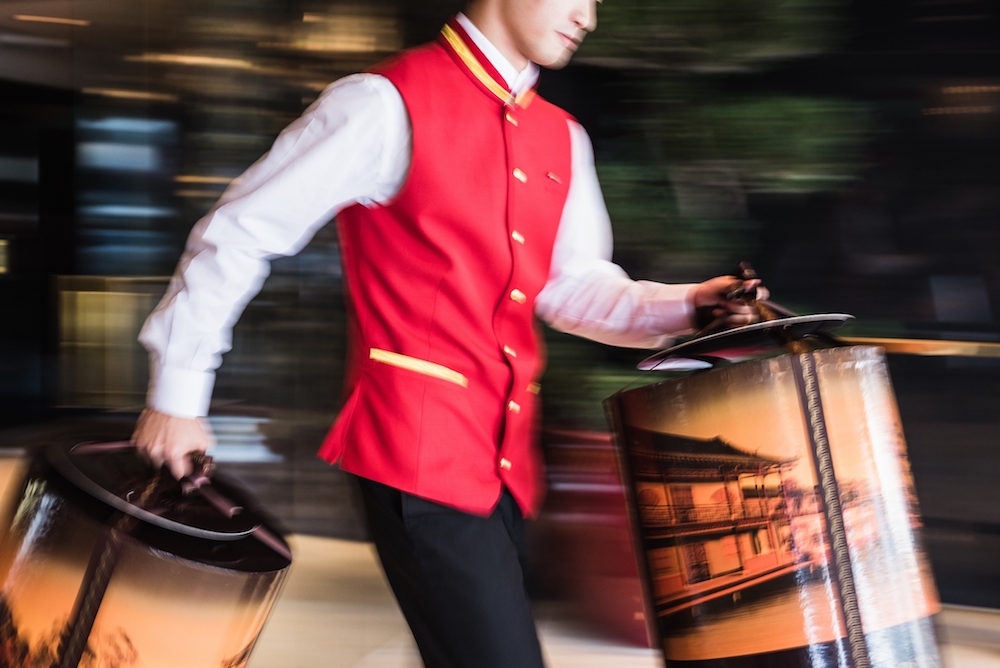 Go ahead and spoil yourself with a five-star worthy meal in the comfort of your own home. Mandarin Oriental's culinary team have whipped up Tap Hat boxes, containing either a 7kg or 10kg U.S. turkey (HK$2,888 and HK$3,488 respectively) with generous servings of stuffing, roasted pumpkin, mashed potatoes, cranberry sauce and giblet gravy. They also offer a choice of a classic pumpkin pie or salted butter pecan pie with their Family Feast package (inclusive of a 10kg U.S. roast turkey, trimmings and dessert for HK$3,988).
If the turkey leftovers won't suffice, they also offer a U.K. honey glazed ham (HK$2,988) with madeira sauce.
The Thanksgiving hampers are available until 20 November 2017 and all orders must be placed at least 72 hours in advance.
Place your order via their order form here.
Burger Circus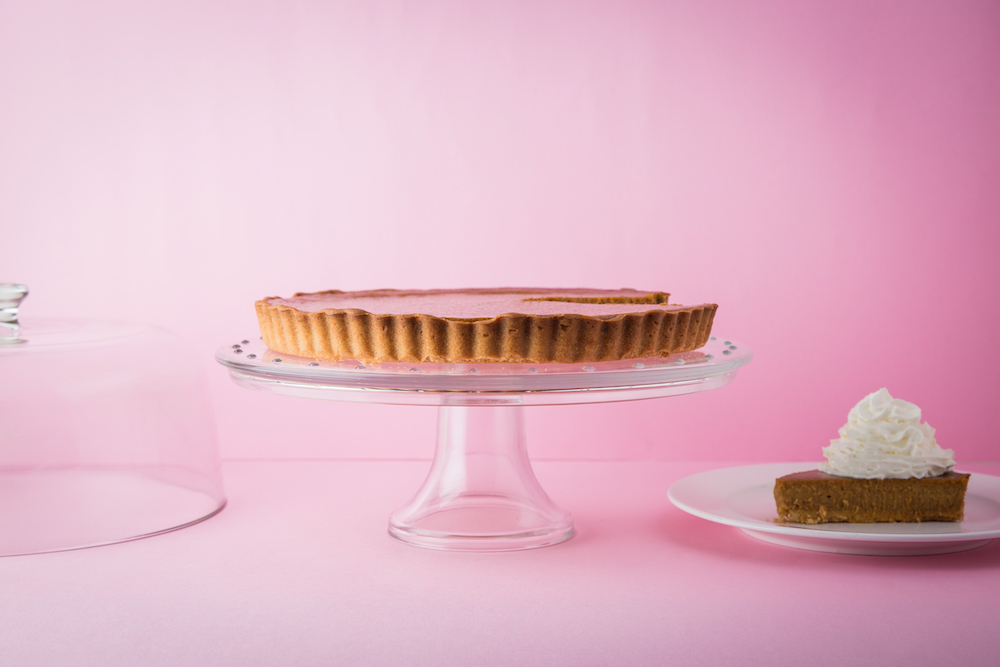 Burger Circus's creamy and flaky traditional American nine-inch pumpkin pie (HK$188) is pack for the festive season. Dine in to enjoy a slice under a mound of fluffy whipped cream (HK$58) paired with their seasonal Pumpkin Spice Milkshake (HK$78) or order it to-go to impress your guests at your next dinner party.
Pies must be ordered 48 hours in advance through info@burgercircus.com.hk or +852 2878 7787.
Burger Circus, 22 Hollywood Road, SoHo, Central 2878 7787,
www.burgercircus.com.hk
Big Sur Restaurant & Bar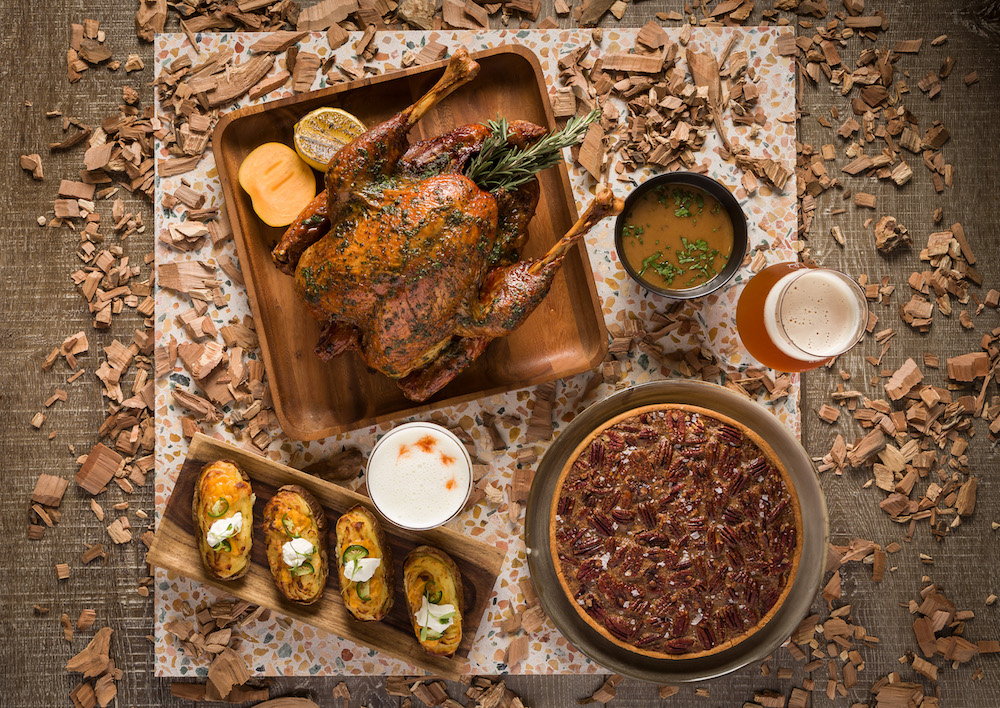 Opening at the end of November, Big Sur, Hong Kong's newest all-day Californian barbecue-inspired dining venue, are offering a limited Thanksgiving family feast to take away—with only six birds available per day from November 23-26. The meal (HK$2,200 for groups of 6-8 people) will feature a brined eight-hour smoked turkey from California's BN ranch, sourdough apple stuffing casserole, twiced-baked jalapeno potatoes, grilled kale and broccoli salad with cotija cheese and candied walnuts and a six-inch homemade pecan pie.
Order yours now by emailing events@woollypigconcepts.com.hk
Big Sur, G/F, 22 Staunton Street, Soho, Central, Hong Kong
Feather & Bone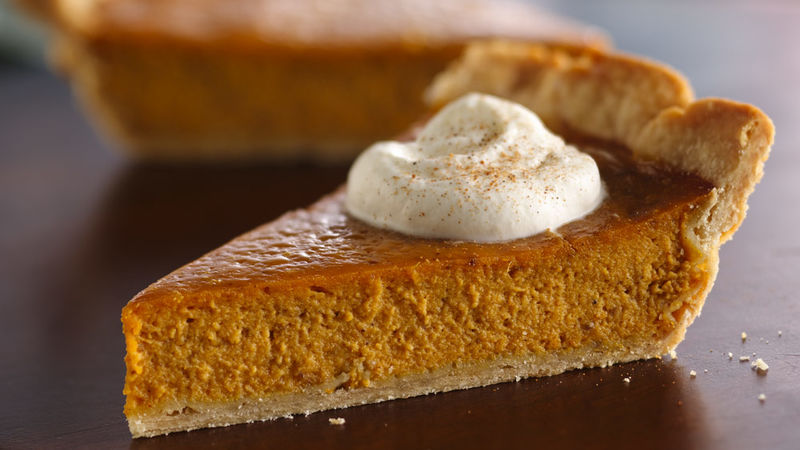 Gourmet delicatessen and grocer Feather & Bone will be offering 50 fresh premium turkeys (weighing in at 4-5kg) from Jimmy's Farm in England (HK$1,000) as well as an all-American pumpkin pie available to pre-order (HK$240).
Feather & Bone, 18 Gage Street, Central, 2325 8570
www.featherandbone.com.hk