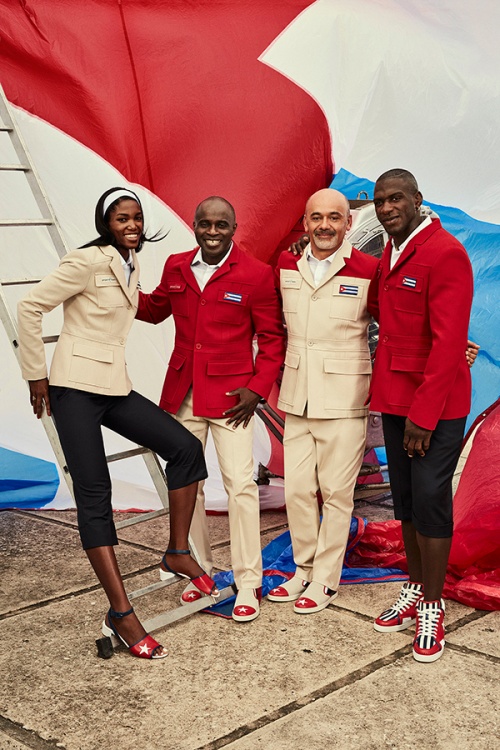 ​Christian Louboutin, in collaboration with French E-concept store SportyHenri.com, brings his iconic red onto the track, debuting as the official supplier of the celebratory outfit for Cuba's national team of over 100 elite athletes participating in the 2016 Rio Olympic Games.
Taking inspiration from the athlete's muscular physique and their precise yet elegant performances on the field and tracks, the tailor-made designs marry Louboutin's sleek, sophisticated designs with Cuban chic sense of style. The Cuban five-point star at the back of each athlete's jacket is a nod towards their rich heritage and culture and also serves as an emblem of luck. These celebratory outfits provide the comfort and fit of athletic gear, yet looks elegant and sharp, showcasing the athletes' fit silhouettes in the light of glory they deserve.
Louboutin is one of the luxury designers to be involved with Olympic Celebratory Outfits. Ralph Lauren is also designing for the American team, Stella McCartney for the British team and Giorgio Armani for the Italian team.