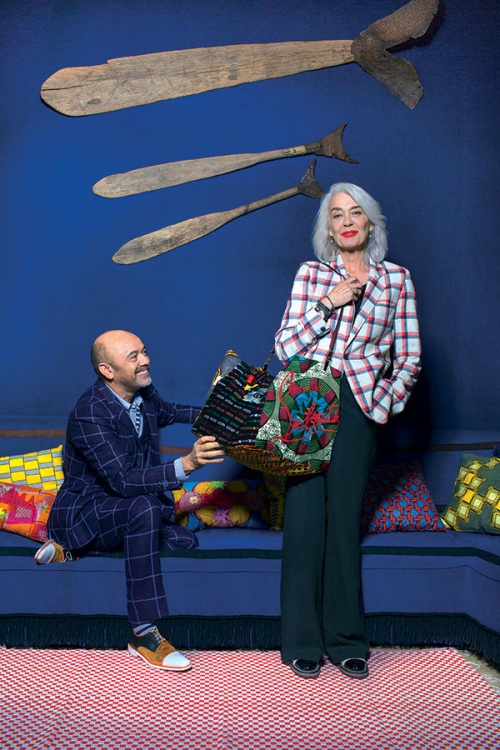 Christian Louboutin recently unveiled the Africaba Tote Bag, a colourful day bag that celebrates the vibrant colours of West African style. The limited edition day tote is a collaboration between Louboutin, his long-time friend Valerie Schlumberger, and the women of La Maison Rose, a charity that assists the vulnerable women and children of Senegal by developing their creative skills and craftsmanship.

The Africaba is a proud proclamation of the West African palette, mixing together bold graphic prints with vibrant hues that clash harmoniously. The hand and shoulder straps are also embellished with traditional and colourful beading as well as the Christian Louboutin signature spiked detailing. Each bag is unique in its construction, merging the handmade work of the women at La Maison Rose and the skills of the Christian Louboutin house. An embroidered crest with the CL logo, created from recycled plastic electrical wires crowns the offspring of this creative collaboration.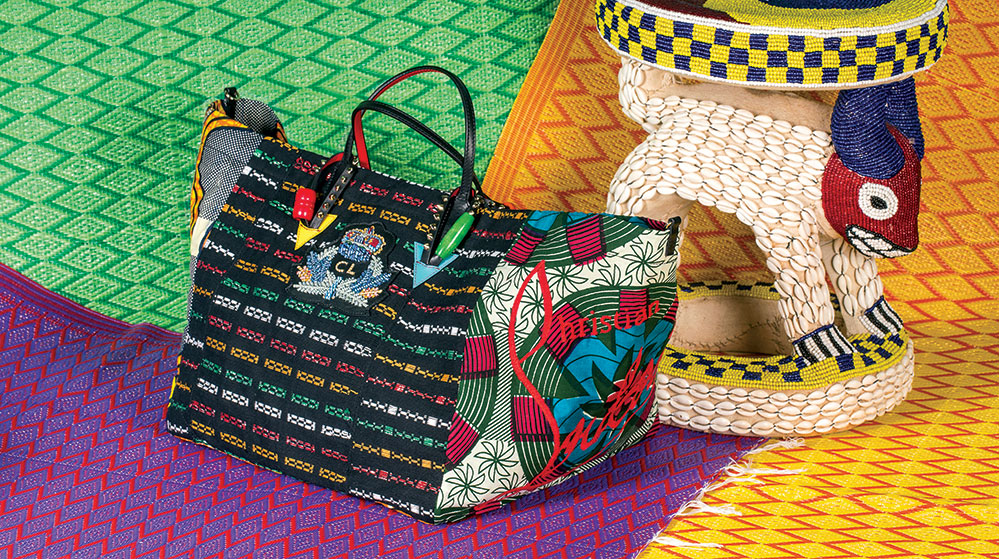 Louboutin was inspired to explore this collaboration through his friendship with Schlumberger. Schlumberger is the creator of CSAO (Company of Senegal and West Africa), a boutique in Paris that introduced the crafts of West Africa to European clients. In celebration of this partnership with La Maison Rose, Christian Louboutin will also be donating 10 per cent of the proceeds from the Africaba to benefit the foundation and its initiatives.