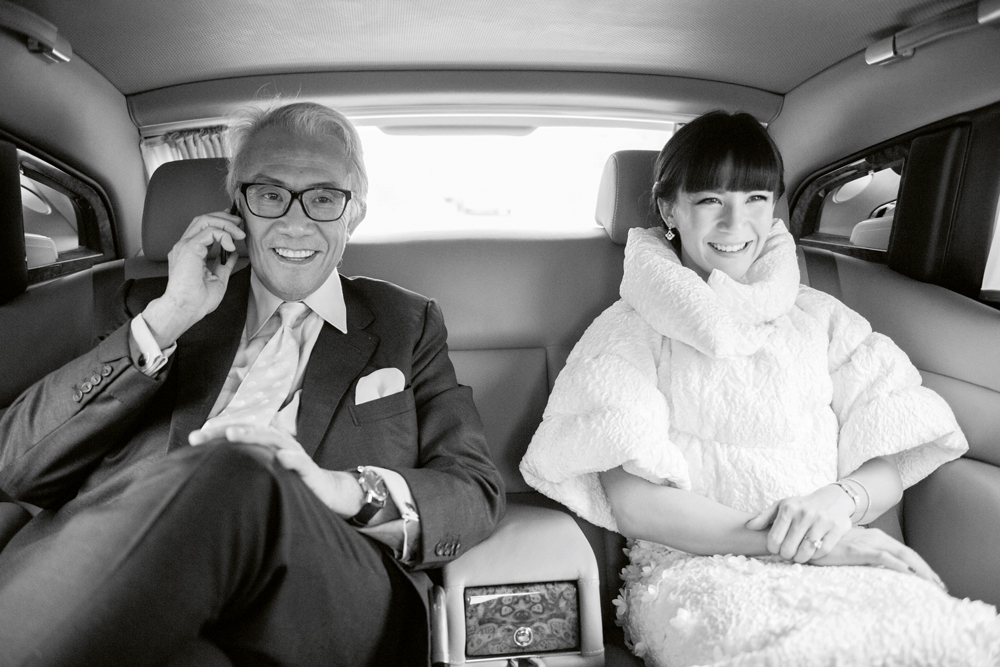 In the wake of Sir David Tang's death, notable actors, models, authors and nobility took to Twitter to remember the legendary entrepreneur, philanthropist, agony-uncle, and founder of both China Club and Shanghai Tang. Here's what they had to say...
Sad to hear of the passing of David Tang. Was always a riot to be in his company, I always felt fortunate to know him. - Dita von Teese (@DitaVonTeese)
Sir David Tang, my condolences to Lady Tang, Victoria and Edward there will never be another like you. Mind, body & Soul - Naomi Campbell
Love my brother Sun and my sister Luce, Duchess Sarah Ferguson
RIP, David Tang a true Hong Kong icon.- Angie Lau
He was so very kind to me over the 25 years I knew him. His library at the China Club in Hong Kong will remain a grand memorial.— Simon Winchester
We are so sad to hear the passing of Sir David Tang. I was blessed to have known him over the years - Geoffrey Kent
The world is a much poorer place without the legendary wit Sir David Tang. It was a party to be near him. - David Walliams
We all knew it was coming, but the death of the great, outrageous, kind, brilliant, original & wholly marvellous David Tang is a rotten blow. - Stephen Fry
RIP dear friend Sir David Tang, the privilege was mine. Witty, charming, intellectual, salacious, hilarious, loving and funny as f*** - Russell Crowe
Very sad to hear of death of Sir David Tang- generous host, man of superb cast, great raconteur: spirit of Hong Kong at its former best - John Simpson
And in a special email to #legend, Sir David's close friend, the Duchess of Northumberland, had this to say: "Very few people have the abundant gifts which were bestowed on David at birth. Watching and listening to him was always entertaining. He was one of life's givers and I will miss him hugely but consider myself honoured to have known him."
Rest in piece Sir David, you will be missed.