To kick off the festive season, Burberry unveiled a new campaign of such epic proportions you wish it was an actual movie.
Starring Domhnall Gleeson, Sienna Miller, Dominic West and Lily James, the campaign is directed by renowned filmmaker Asif Kapadia, whose most recent film Amy won him an Academy Award.
In celebration of the brand's 160th anniversary, the short film goes back to the beginning and tells the story of founder Thomas Burberry, played by Gleeson. The campaign showcases Burberry's most pioneering discoveries and key events, from his invention of gabardine, to dressing the military and outfitting polar explorers and pilots, to his own personal life.
Says Christopher Baily, Burberry's Chief Creative and CEO, "We feel very proud to be sharing The Tale of Thomas Burberry this Christmas - his spirit and his vision are still at the heart of everything we do at Burberry today."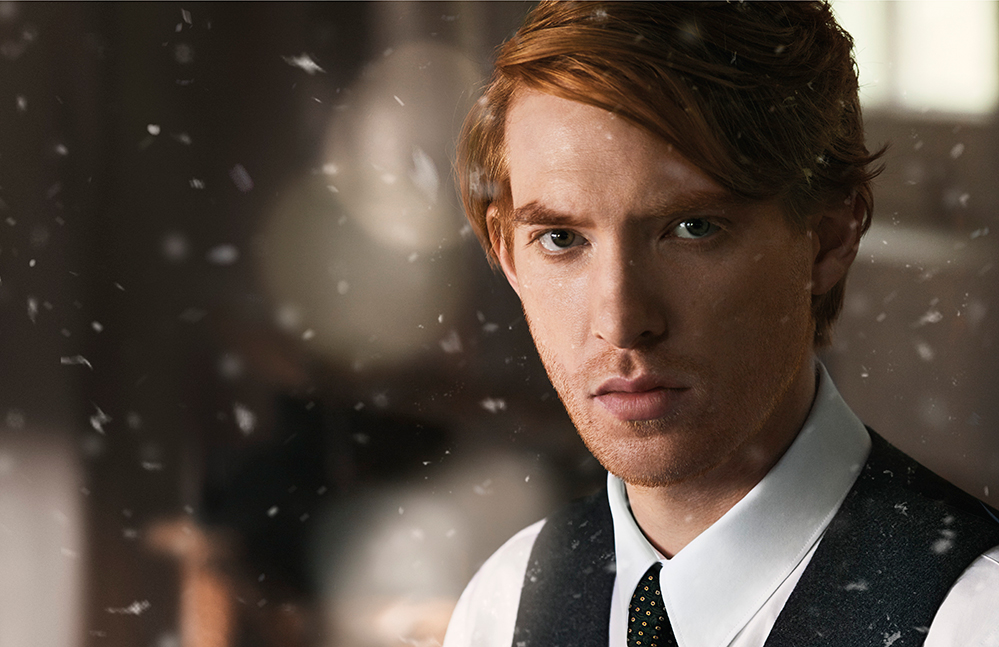 Burberry released a broad range of gift ideas this festive season for him, for her, for your children and your home. The trench coat, as seen in the campaign, obviously makes an iconic gift, but customers can choose from classic accessories like Burberry's cashmere scarves and signature bags, to leather charms and the Thomas Bear, which now comes in a variety of looks from classic check cashmere to runway-inspired embellished capes.
Burberry's holiday make-up collection this year includes the new Gold Touch, an eye, lip and cheek illuminator and Shimmer Dust, a loose glitter, as well as new shades of Burberry Kisses, lip glosses and nail polishes.
And of course, most of the Burberry gift items can be monogrammed for a unique and personal touch. Rucksacks can be monogrammed with gold lettering, scarves can be embroidered and adorned with crystals, small leather accessories can be embossed with foil colours. New this year is gold thread, which is offered for the Heritage Trench Coat. Even the latest fragrances, including Mr Burberry and My Burberry Black, can be monogrammed with engraved letters.
Explore Burberry's gift selection in store and online at burberry.com.