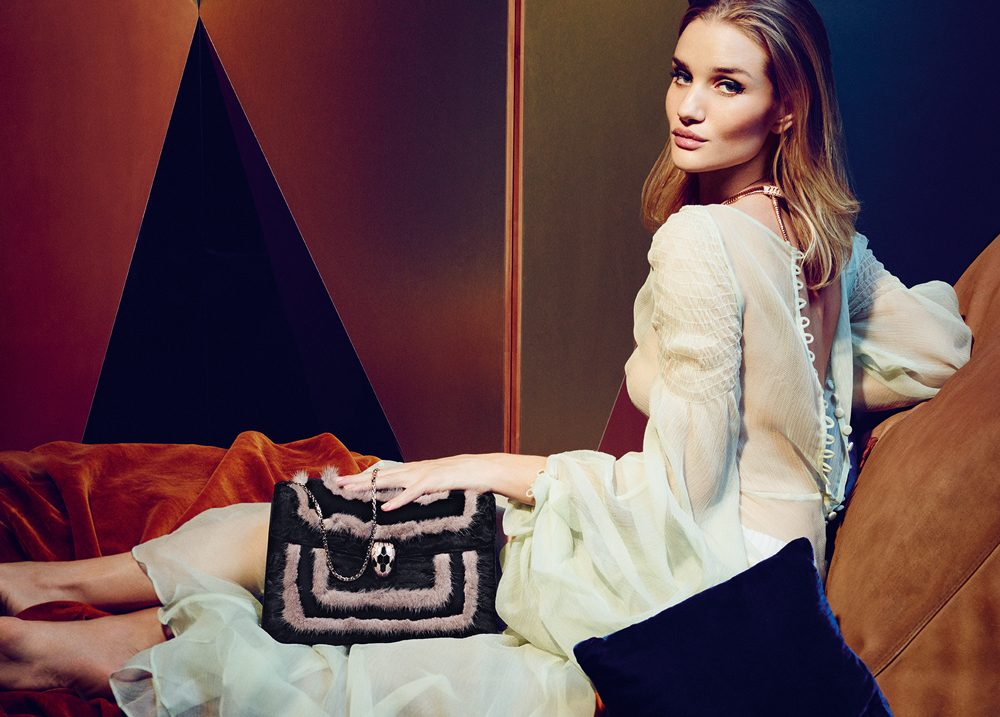 Mad Max star Rosie Huntington-Whiteleyhas been announced as Bulgari's new accessories ambassador. The collection takes inspiration from the brand's home base Rome and is composed of two of Bulgari's signature lines: Serpenti and Bulgari Bulgari.
In ancient Greek and Roman mythology, the serpent is a seductive symbol. This motif representing wisdom and vitality was first used in the 1940s, when the first Serpenti was created. It has since been creatively reborn in countless Bulgari reinterpretations.
Bulgari Bulgari, created in 1975, has been constantly evolving and is one of the house's most innovative and creative lines. The aesthetic yet again pays tribute to Bulgari's roots, as the design takes after the layout of ancient Roman coins.