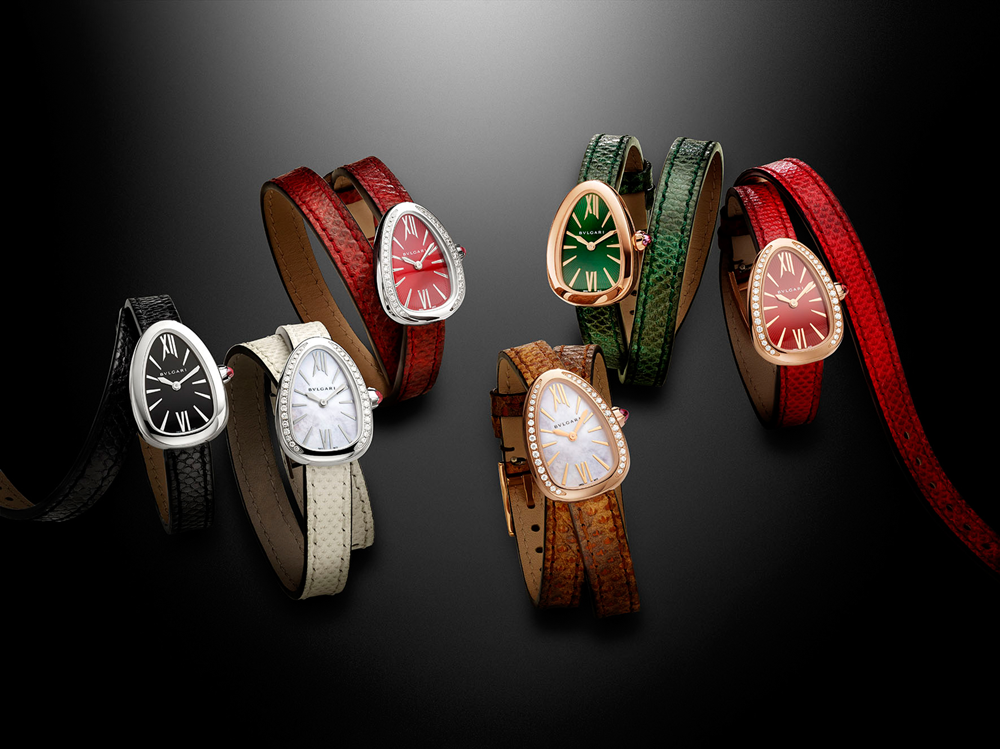 The Serpenti is Bulgari's most recognised icon, and each year, the brand introduces new elements and fresh expressions of the majestic snake motif.

New this year at Baselworld, Bulgari has released the first ever customisable watch to its Serpenti collection.
The watch features double wrap-around straps in close resemblance to its serpent imagery, made from exotic leathers and are available in many different colours. Each watch comes with two straps in either karung snakeskin or calfskin.
Bulgari has also developed an app that allows users to customise their watch, with elements such as cases, dials, straps, engraving and gem-setting to be customised to their hearts' desire.
With all the options, the customisable Serpenti watch can come up to 312 unique variations.