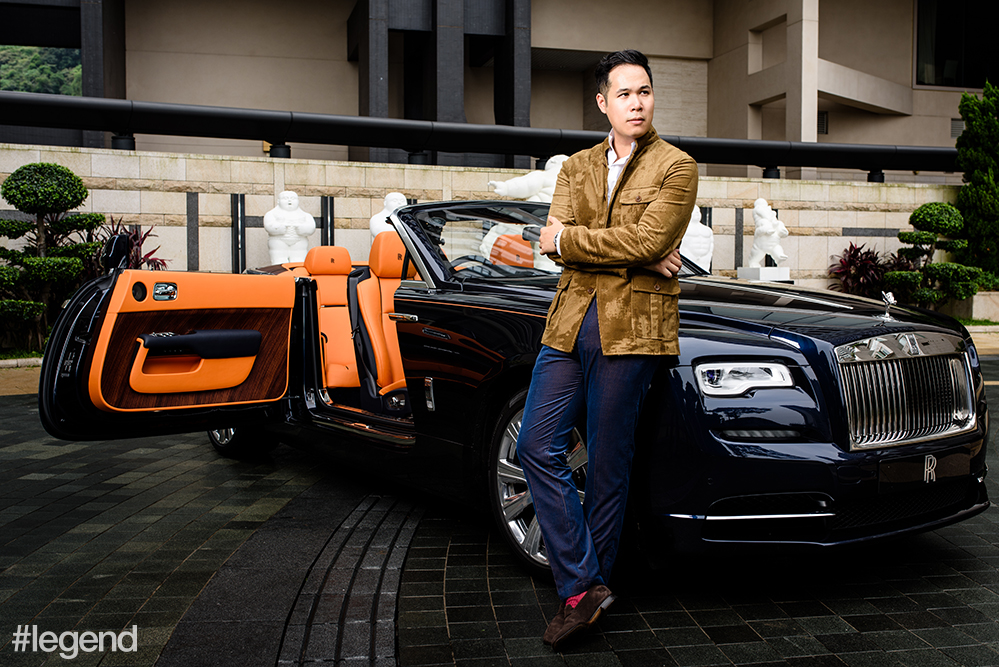 Brandon Chau, a lawyer and founder of Attire House, has an eye for fine craftsmanship. #legend invited Chau to test drive the new Rolls-Royce Dawn. Here are his thoughts.
How would you describe your personal style?
I am a classic style devotee, with a great passion for finely tailored suits, which are usually bespoke. A lot of my inspirations are taken from elegant men of the 1930s, an era of style that I think is both timeless and masculine.
Are you a car enthusiast?
I like cars a lot, especially classic cars.
What kind of driver would you say you are?
I am more of a weekend driver. I would say I enjoy cruising around leisurely.
Having a car: a luxury or a necessity?
I think it should be both.
What do you look for when picking a car?
I have always had a fondness for British cars and style is particularly important for me.
Most people think Rolls-Royce is considered a classic and mature, and you had a Rolls-Royce in the family while growing up. Do you share that view?
I would say so, but I love all things classic and Rolls-Royce is timeless.
Did your views change after driving the new Rolls-Royce Dawn?
Definitely. It was a very pleasant surprise. It is both modern and classic, with beautiful craftsmanship and cutting-edge technology.
What was your first impression of the Rolls-Royce Dawn?
It is beautifully streamlined and elegant.
What did you like most about driving the new Dawn, in terms of style, design and technology?
I think the driving experience is wonderful, and the leather of the seats is very comfortable. The car is incredibly quiet and smooth on the wheel, but underneath the gentle appearance, its horsepower is not to be taken lightly.