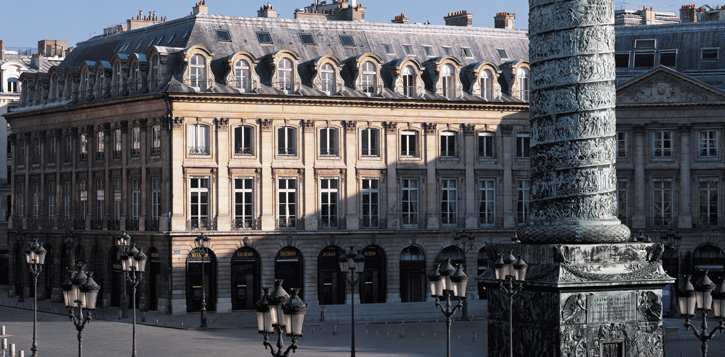 In celebration of their upcoming 160th anniversary, Boucheron is renovating their Parisian flagship store in Place Vendôme, a historic square home to some of the world's most luxurious brands like Chanel, Chaumet, Dior and more, WWD reports.
The maison's parent company, Kering, has a number of other restoration projects in the work, including 40 Rue de Sèvres, which houses the company's headquarters and the Balenciaga offices. Michel Goutal, chief architect for the city's historic monuments, will be in charge of the massive undertaking.
The jeweller hasn't always based its operations out of the 400-year-old shopping district, but decided to relocate there in 1893, making it the oldest premises the brand still operates.
Read the full story here.