Traditional secret watches reveal dials hidden under ornate bejewelled bracelets but modern interpretations of these classics have an edge.

Audemars Piguet Diamond Fury
You're misguided if you thought Audemars Piguet couldn't top last year's Diamond Punk. The Diamond Fury is edgier, chunkier and blows away the convention that secret watches are demure and delicate. Taking 1,500 hours to craft, the watch is encrusted with 4,635 brilliant-cut diamonds spilling over the case and bracelet, with another 206 diamonds on the dial. To reveal the two-hand diamond pavé dial, touch a spike.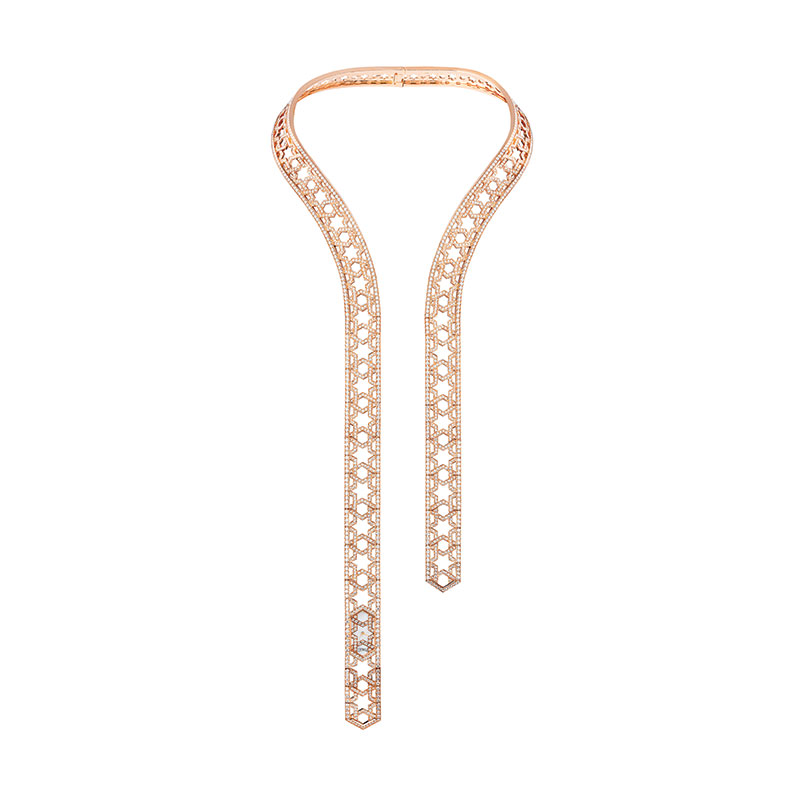 Piaget Limelight Exceptional Piece
Who said secret watches have to be worn on the wrist? Piaget defies expectations with a unique 18k pink gold necklace decorated with brilliant-cut diamonds arranged in a star motif. A white mother-of-pearl dial is hidden among the stars on a tip of the open-ended necklace.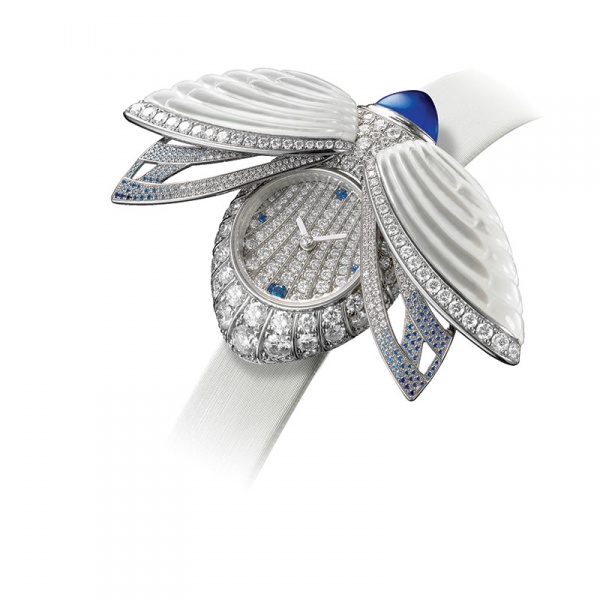 Boucheron Khépri à Secret
Playwright Françoise Sagan called insects "messengers". In this creation from Boucheron, the scarab beetle is a messenger of time. A mechanism hidden in the beetle's blue cabochon pushes open the mother-of-pearl upper wings and the sapphire-diamond lower wings to reveal the diamond pavé dial, with the four indexes set in blue sapphires.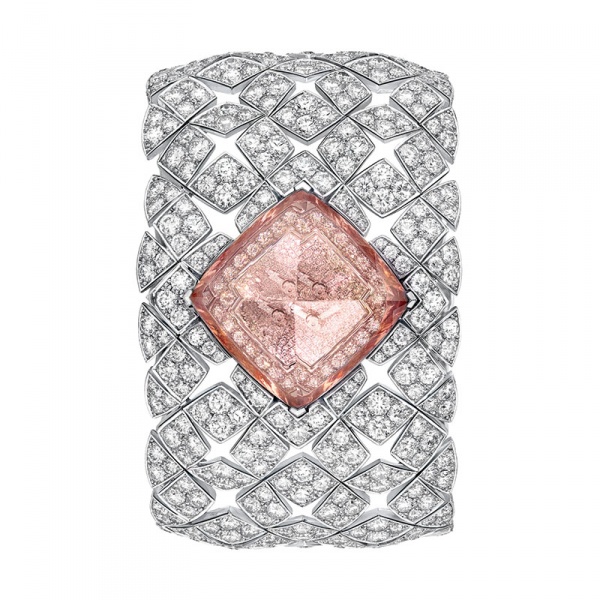 Chanel Signature Morganite Secret Watch
This watch from Chanel is a take on the house's signature quilted pattern, a motif dear to Coco Chanel that became essential to her creations. The 18k white gold and diamond cuff bracelet is supple and fluid as if made of fabric, hiding a dial behind a 43.66-carat pink morganite stone at the centre of the cuff.