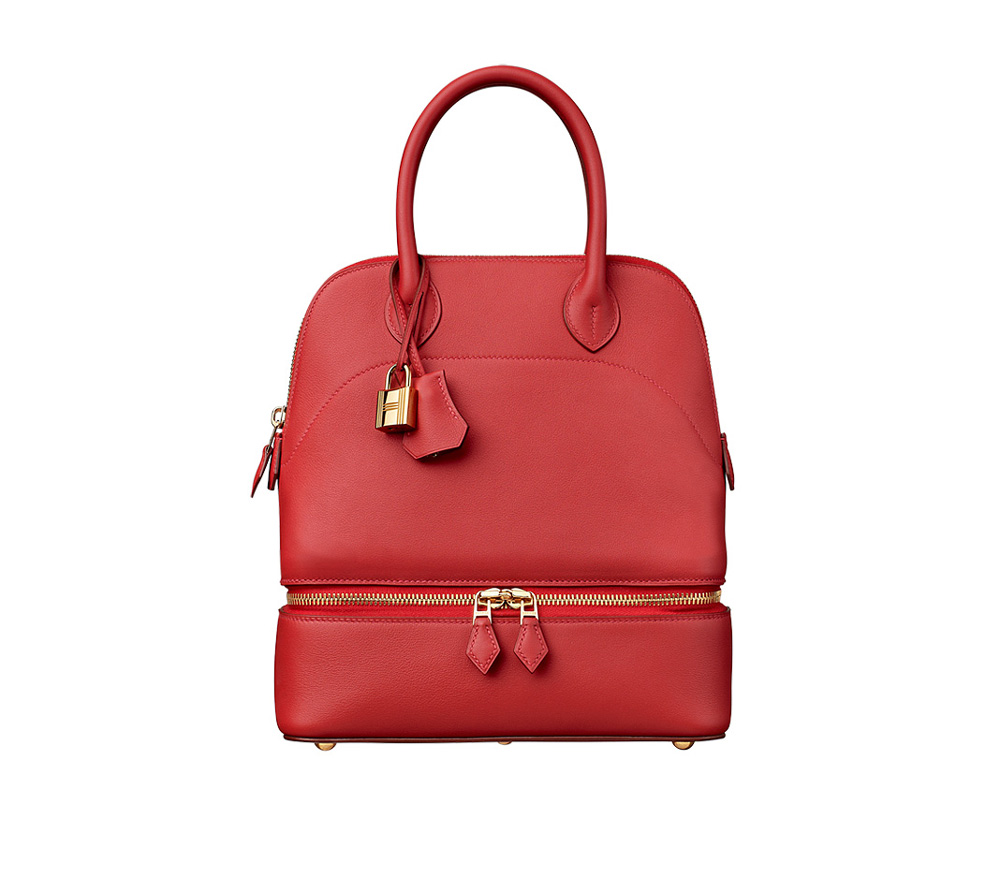 Luxury Parisian label Hermès now offers a made-to-order service with customisable options and bespoke artwork for their 1923 Bolide handbag range. Every detail, from the strap to the colour of thread, can be chosen to create the perfect, unique bag.

Hermès, with their experimental take on traditional design, gives the option of applying a single, bi or tri colour combination onto the bags canvas. A contrast interior makes a fun alternative to ready-made styles and exudes the individuality of the customer. All bags are finished with the initials of the customer stamped onto the leather.
The 180-year-old brand had the idea to add a bespoke artwork finish to this year's collection after celebrities, such as Kim Kardashian and Tamara Ecclestone, collaborated with independent artists to stylistically deface their Hermès bags. Customers who purchase the service will be able to freely express any idea for their personal artwork they like, the only limits are their imagination.
This service is available in all Hermès stores globally.