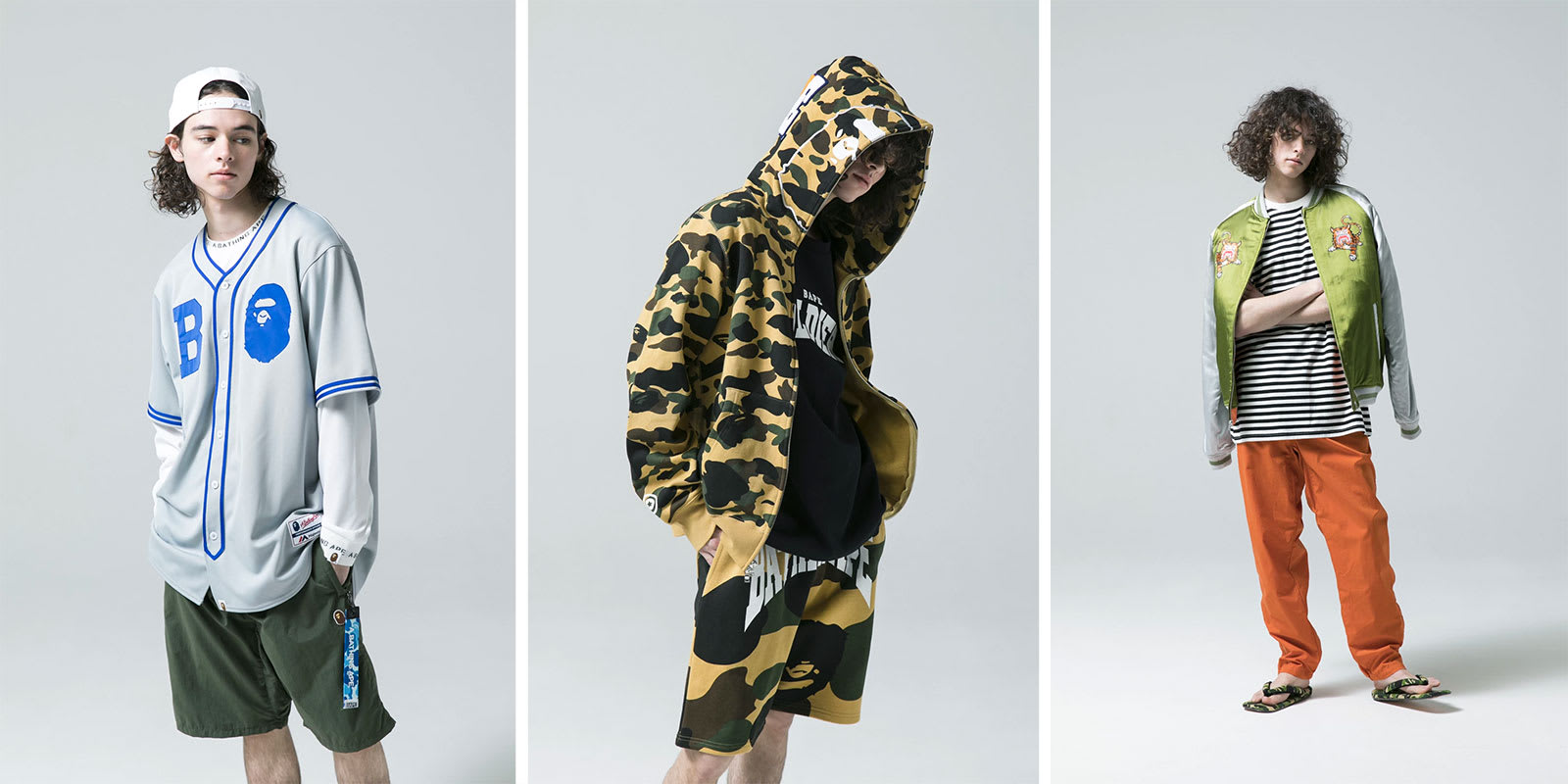 BAPE has always aimed to distinguish itself as a brand that captures the innovation and glamour that streetwear has to offer. Nothing is more indicative of this than how ubiquitous their iconic camo print, shark, and ape motifs are.
BAPE's 2018 Spring/Summer line takes this distinct style to another level, this time around, the collection includes a full list of home accessories such as plates, mugs, bags, and various other products for the bathroom. In addition, an exclusive partnership with Nalgene led to a vibrant collection of water bottles in blue, purple, and orange that feature their ape motif. Their iconic camo shark masks have also been redesigned for this season as well.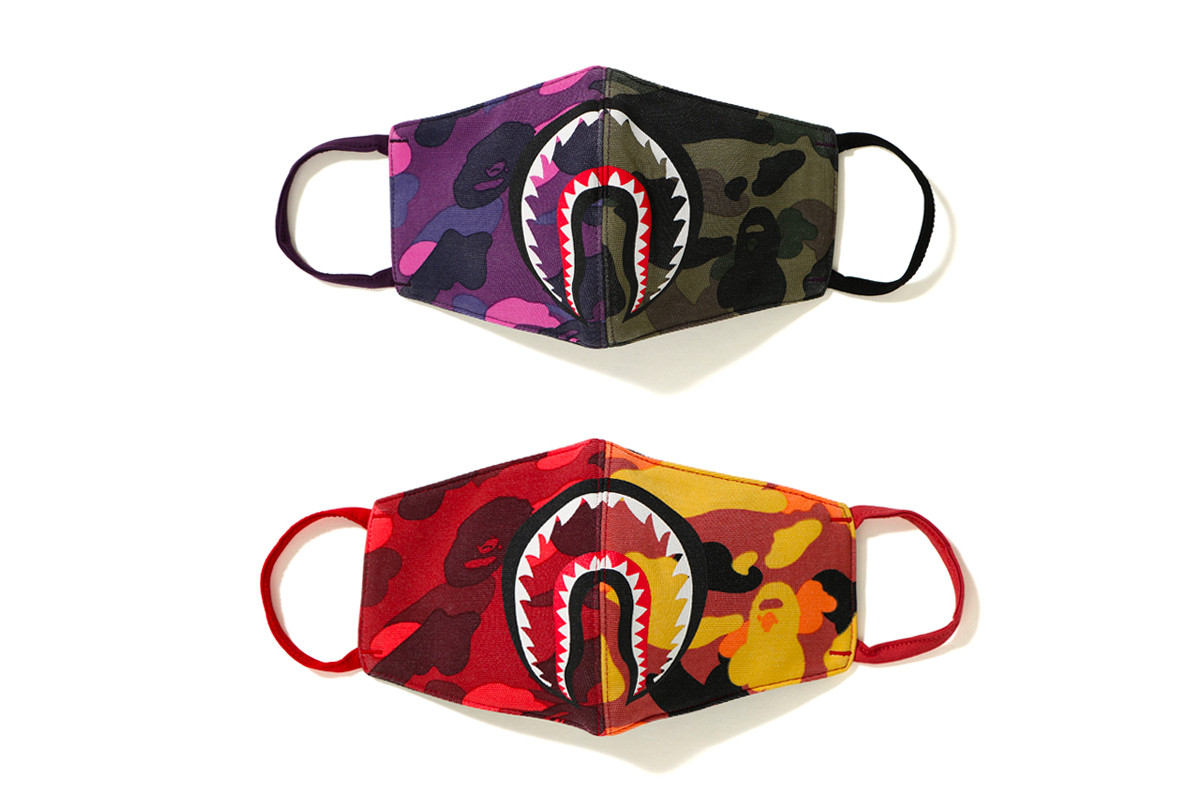 The company also recently published their Autumn/Winter 2018 look book, which features clothing that pays homage to 90's streetwear with their own unique, modern twist. As usual, their green, blue, orange, and yellow colour scheme is seen throughout, with the women's apparel receiving a lighter shade of the colours.