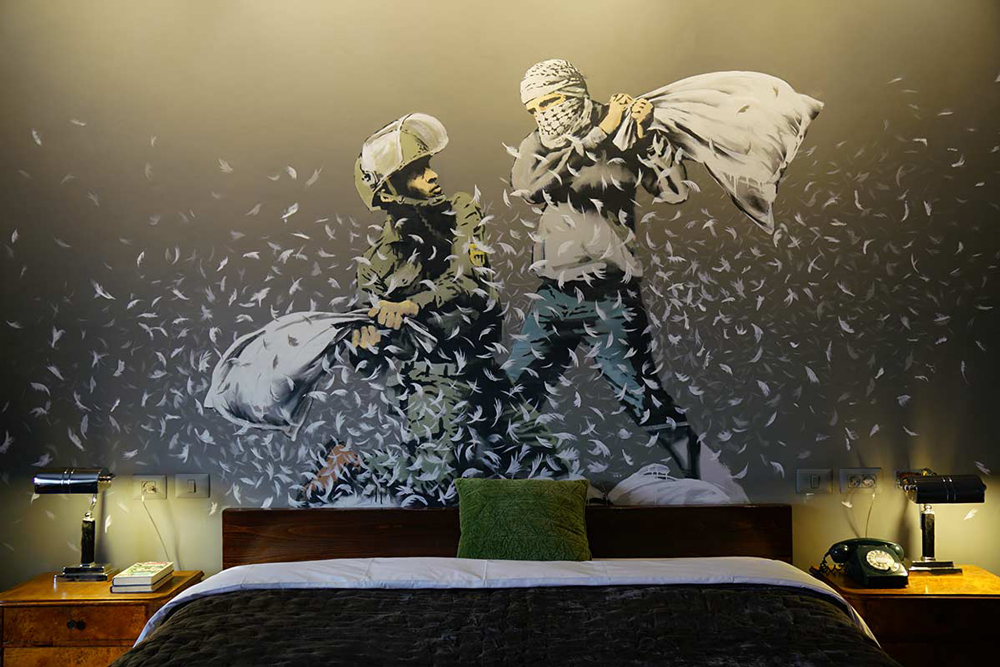 Legendary artist Banksy has opened 'the world's worst hotel' in Bethlehem. Surrounded by concrete walls, the hotel— aptly named the Walled Off Hotel — somehow exudes luxury.
The construction of the Walled Off Hotel commenced 14 months ago and the illustrations were primarily designed by Banksy himself. The London-based graffiti artist, whose true identity remains unknown, is famed for his distinctly satirical aesthetic. Highlights from the hotel's artwork include cherubs on life support, and an Israeli soldier fighting a masked Palestinian rebel, both of which display his provocative and controversial style.
Each room in the hotel presents its own unique setting, from army barracks with plain concrete walls to the Presidential Suite, complete with bullet hole-riddled jacuzzi. In lieu of a gym, the hotel has a museum providing visitors with detailed, unbiased information on the Israeli-Palestinian conflict.