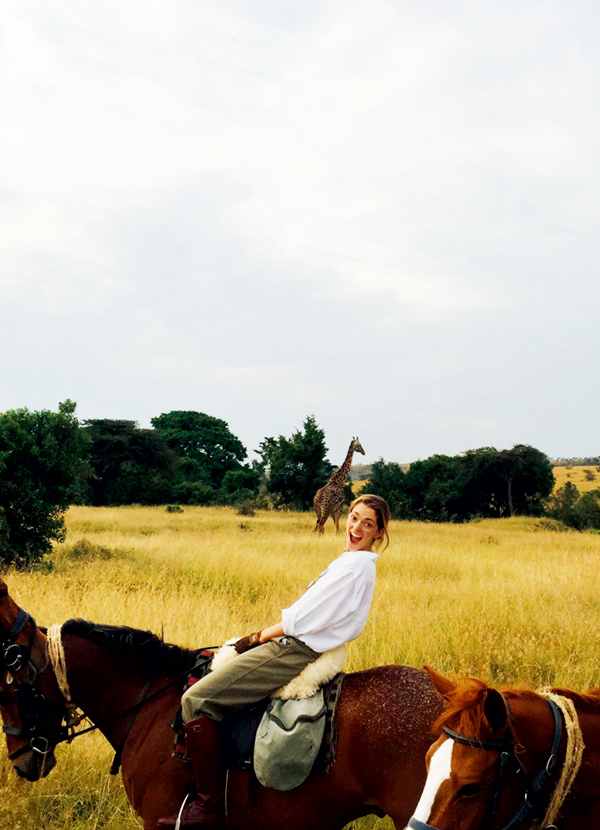 An Instagram darling with 115,000 followers Sofía "Chufy" Sanchez de Betak is an It Girl on a roll. She fronted French shoemaker Roger Vivier's spring/summer 2017 collection and then the collaboration at Art Basel Miami by American artist Alex Katz and Swedish retailer of fast fashions H&M. Now she's about to take readers on a journey around the globe. But Sanchez de Betak takes them on more than just any old trip.
"I don't define it," Sanchez de Betak says of her personal style. "I find it limiting and lazy to do so. I like improvising, depending on my mood, the weather, my recent inspiration and the place I'm at. I like feeling comfortable. But saying I fit into a certain style category feels boring and outdated."
In the book Travels with Chufy, to be published this month by Assouline, Sanchez de Betak jets around the globe in a style that's anything but dull. She immerses herself in culture as she hops from one off-the-chart retreat to another in search of the less obvious, and she has great fun doing it. She samples, for instance, the literary legacy of the guests that stay at the eccentric Albergo del Purgatorio in Naples, each of whom is asked to leave behind a book of their choosing.
The book takes readers along for the ride as Sanchez de Betak visits her favourite places, from the Kenyan savannah to Icelandic glaciers and the mountains of Patagonia. Her experiences while travelling are as diverse and as inspiring as the clothes in her wardrobe: Turkish kaftans, a Japanese embroidered jacket and an Argentinian woollen poncho. This summer, she will give expression to her love of travel and clothes by launching a line of fashions inspired by her wanderings.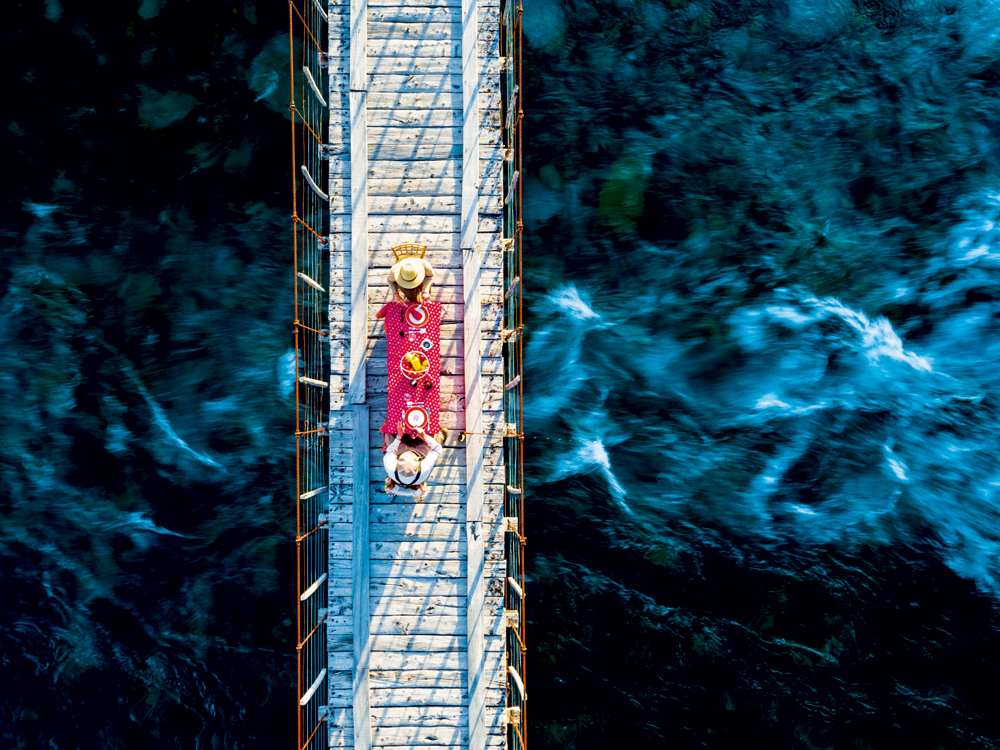 Sanchez de Betak has been listed among the 10 most influential women to have come out of Argentina. She was born in Buenos Aires and now lives in New York where she is an art director and fashion consultant. She was previously an art director for New York advertising agency Lloyd & Co., working on accounts such as Estée Lauder, Derek Lam and ICB. She can do print and television ads, packaging design, marketing collateral design and development, social media planning, online services and strategic branding.
Since leaving Lloyd & Co., Sanchez de Betak has worked on projects for brands such as Marni, Chloé, DFS, Tiffany & Co., Acria, Belstaff, Ermenegildo Zegna, Neiman Marcus, Swarovski, Tamara Mellon, Nine West and Whil. She has shot campaigns and advertorials for Barneys and Chanel.
Sanchez de Betak has also established a digital emporium, Under Our Sky, that sells collections inspired by travel. The designs are created in cooperation with artists and artisans around the world. Her video-driven blog captures miscellany such as her being made up like a geisha or trying the latest make-up trends in Shibuya in Tokyo. She and Globe-Trotter have jointly designed a limited-edition collection of suitcases inspired by her recent trip to Greece, arranged by The Luxury Collection.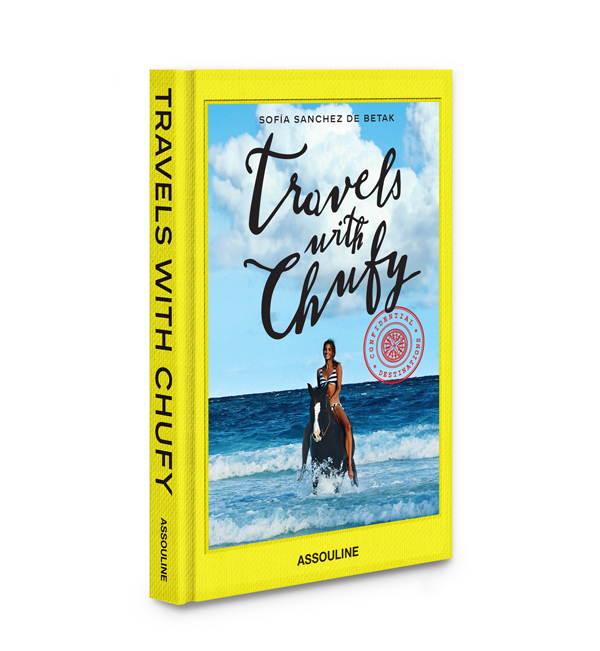 And she is an aficionado of the arts. Sanchez de Betak frequents galleries on the Lower East side in New York. After the collaboration at Art Basel Miami by Katz and H&M, Sanchez de Betak said of the artist: "The characters of his paintings always have a special ease on their eyes. You never know what they're thinking about but you can tell they are comfortable and tranquil".
If all of the above were not enough, you can watch Sanchez de Betak tango on Instagram as part of her work for Roger Vivier. Yes, she can dance, too.
Travels With Chufy is available for purchase at Assouline boutiques worldwide and through assouline.com