#: You're an impressive baker. Would you consider opening another pastry shop?

A: I love baking and I loved having a pastry shop. I was just so passionate about it, but running a business is completely different from loving baking. And, I think, as a start-up, it was difficult dealing with the rent, the economy and everything else in between. It was just not the right timing for me. Would I do it again? Yes, I would love to. But am I ready yet? I don't know. I just do know that I love food and I would not want to lose my footing in the food world. I might come back as a food critic, or work on projects such as recording shows, producing simple recipes and so on. At the end of the day, I'm not one of those pastry chefs who started baking when they were 14 and slaved in the kitchen for 20 years. I'm just a person who is really passionate about food who had really great opportunities to pursue and got to learn along the way. I think what really made my shop do well was doing that food show as a food critic. People really began to trust my palate then.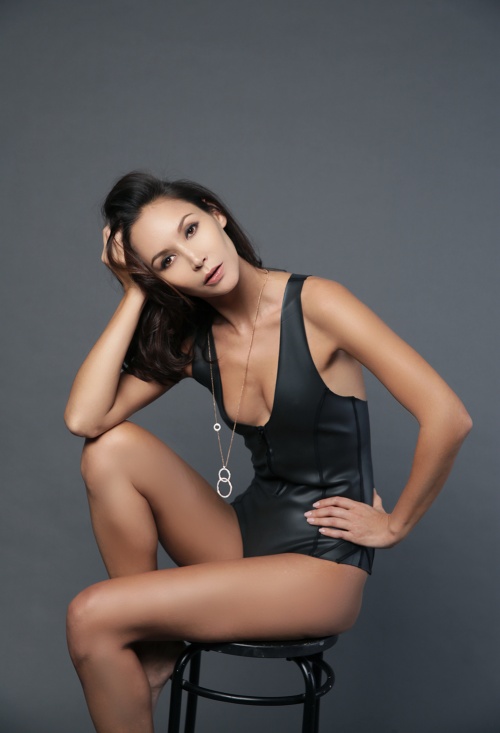 #: Your Instagram account is basically a mix of workout photos and food.

A: The point is, I work out because I love food and I do eat a lot. Otherwise I would just be really fat, and that's just the awful truth. I love my food. To maintain a balance, it is all about portion control and fitness.
#: What is your fitness routine?
A: I definitely need to make it to the gym three times a week. I try to throw in some spinning and Pilates or something, but the main thing is really to regularly be active, to at least go to the gym. I also often do intervals of running and walking, or just simple elliptical cardio exercises – just a bunch of cardio mixed in with a series of squats, lunge and sit-ups. A lot of sit-ups. I do love my abs.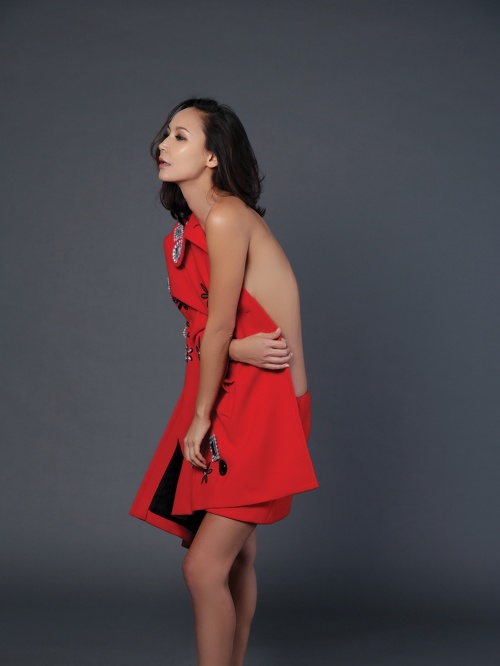 #: So fitness has to be a regular thing.
A: It has to be. I can't live without fitness and working out. It clears my mind and it keeps me from getting fat. It lets me eat the meals I want to eat. It makes me feel good and I like to look good.
#: What is your favourite restaurant to go to in Hong Kong?
A: Trying to decide and pick only one place makes me cringe because I can't just live by one cuisine. My favourite is Italian, though, and I love Da Domenico. Actually, this place we're at right now, Amber, is one of my top choices too. It's a pity that Chef Richard Ekkebus has stopped making these little delicious croquettes that I wish he would bring back on the menu. So we'll go hassle him later for it. He's right behind in the kitchen. I once interned at Caprice, so I also really do love that place. What I love most about Caprice is that cheese room. The selection of cheeses is amazing, and to just pair all that with a nice glass of red wine…it's great! As for Japanese, oh God, there're just so many. I love this little sushi place called Sushi Onodera. For Chinese food, I love Lung King Heen, Fook Lam Moon and Lake Garden – these are all places I love to go to, especially for dim sum. I do love even simple wonton noodles, like Mak's Noodles on Wellington Street. It's really cheap and it's really small but I love it. I also love simple meals such as a midnight snack at Tsui Wah – just soy sauce chicken wings with a bowl of white rice – and I'll be really happy. So I guess it just depends on my mood. But Hong Kong is food heaven and I really can't narrow down which my favourite places are. But yeah, while we're here doing this interview, I really hope Chef Richard will bring back those delicious little croquettes. After this interview, he has to.
#: Why do you love Italian food?
A: I love Italian food because it really is such a heart-warming cuisine. It's so easy, so simple. Everyone enjoys it – no matter kids or adults. Don't get me wrong, I love French cuisine too but Italian just hits the spot for me. An Italian mother whom I am very close to taught me how to cook like an Italian mama. For 10 years, she was my Italian mum/cook/mentor. With her I learned so much. I learned about real Italian food. like food from the countryside. We made pasta by hand, gnocchi by hand, different kinds of ravioli and lots of sauces. They had their own garden where they planted their own vegetables. Even her apple tarts are amazing. And, yes, I do make tiramisu like a real Italian mother.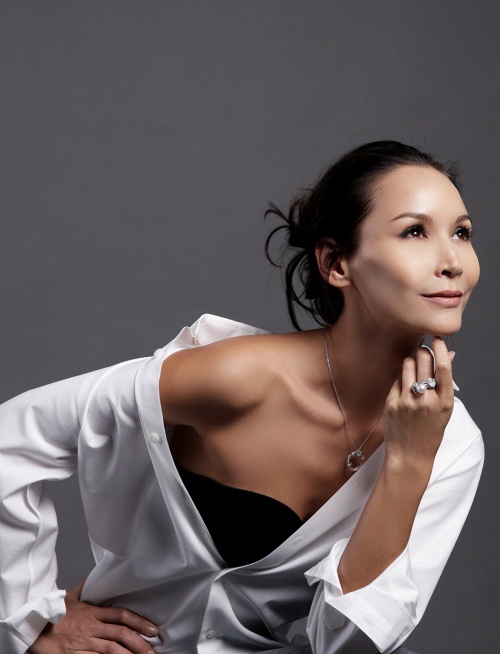 #: What is your favourite thing to cook?
A: I love to make pasta sauces. I often find myself making all types of pasta sauces, putting them in ziplock bags and freezing them. I love putting everything in one big pot and slowly reducing it all down into this one litre worth of sauce that I can use on my meats. I also love making pound cakes. When I can't sleep at night, there is an overflow of pound cakes or tarts in my kitchen. That's my insomnia therapy. It takes my mind off everything.
#: Who is your legend?
A: For fashion, there are a few. Cristóbal Balenciaga and Christian Dior are two huge fashion designer legends for me. And Audrey Hepburn, her style is amazing. For other people more current, I really look up to Nigella Lawson and Martha Stewart. I also find Oprah Winfrey very inspiring. There are also many different chefs whom I consider legendary:
I think, for instance, that Joël Robuchon is going to be a big legend. Whenever he's in town I run over to his restaurant because I find his food amazing. He's just an incredible guy.
#: With your culinary experience, would you say you aspire to be the next Nigella Lawson?
A: If I could be half of what she is I would be very, very content. I think she really is amazing. While I would not say her recipes are the most refined or the best, she just makes you want to cook. She inspires you to cook. She really helps you understand what this whole lifestyle of cooking is about. If I could be half of what she is, that would be a dream on its own.
#: Is that something you would consider for the near future?
A: Oh, absolutely, hands down. Doing something such as that, being able to share my passion for food the way she does? That would certainly be something I would love to do.
​Photography and styling / Paul S.
Hair and make-up / Gabbie Lee