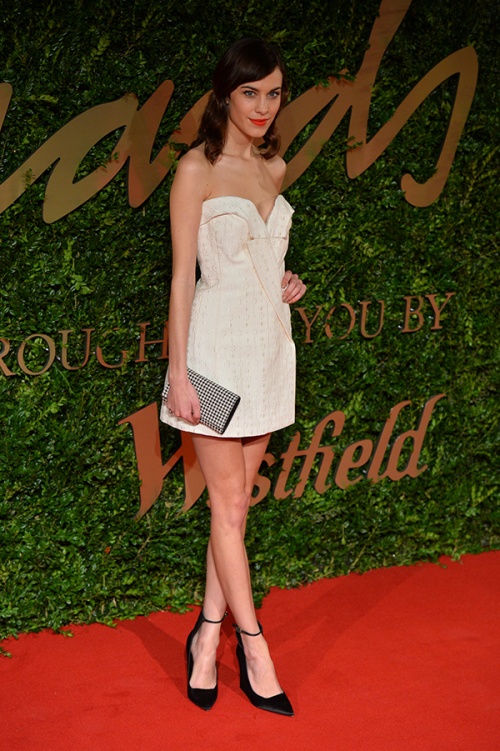 Alexa Chung has been designing for some time, but the star is now branching out on her own with the launch of her debut fashion label.
The British style icon will act as the Creative Director for Alexachung, set to debut in May 2017, reports The Business of Fashion (BoF).
The contemporary ready-to-wear line will go on sale initially at department stores including Selfridges, Galeries Lafayette and Matchesfashion.com, as well as via its own online retail site.
"I just wanted the freedom to sort of make my own world, without someone else's brand's brief to stick to," Chung told BoF. She also explained the timing for the collection, saying: "I feel as though I'm kind of prepared to do it now. If it had been any time sooner than this, I either wouldn't be responsible enough or have been able to take on this kind of feat."
The multitalented Chung, a fashion model, muse, designer and journalist, is in a strong position to launch her brand, having previously collaborated on capsule collections for Nails Inc. and AG Jeans. One of her biggest design projects, "Archive by Alexa" for Marks & Spencer, a 31-piece womenswear collection that revived archive pieces from the British retail chain's history, was unveiled in April this year. The Vogue contributor's modeling collaborations with high-end brands such as Longchamp and Tommy Hilfiger are sure to stand her in good stead when it comes to creating her debut line.
Chung will lead a team of six people at the label, and will focus launch efforts on London, New York, Paris and Hong Kong.