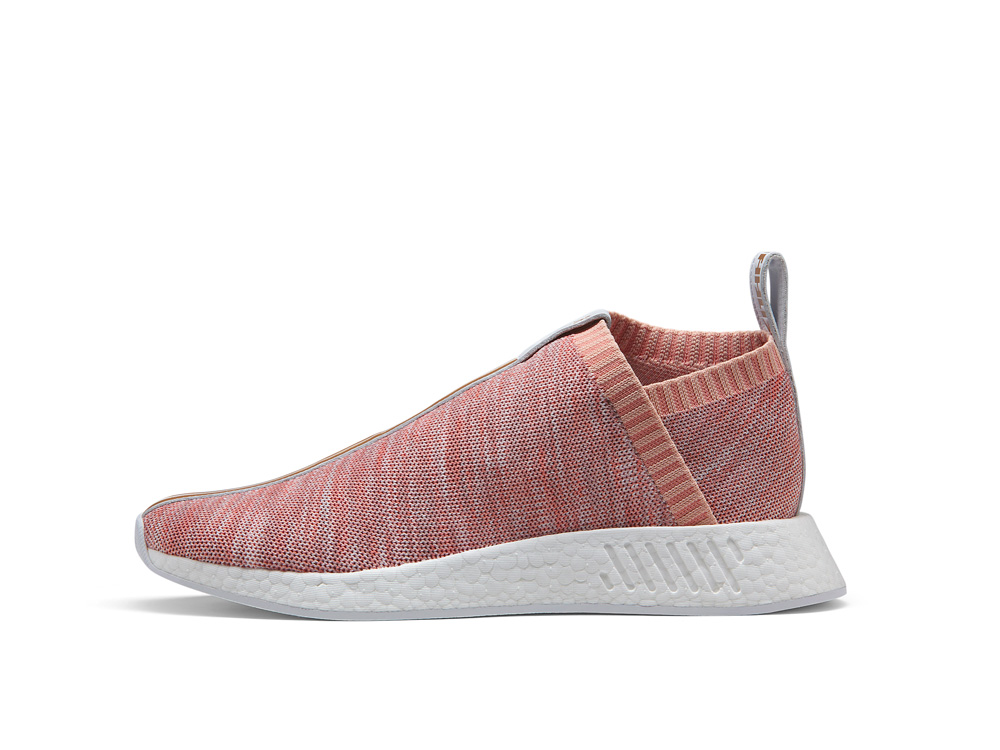 The Adidas Consortium Sneaker Exchange continues, this time with a Kith and Naked collaboration. ​

The sportswear giant has aligned with the two brands to create the new, gender-neutral, NMD 'City Sock' trainers. Their expertise was leveraged to design a new generation of footwear to challenge the current fashion market and appeal to the widest demographic possible: everyone.

The trainer itself is has an asymmetrical, knitted, sock-like silhouette that eliminates the need for laces, focusing instead on clean lines and an elegant shape. It is held in place by elastic sides and a higher than usual vamp, the top part of the shoe. The shape was specifically engineered to fit both men's and women's feet equally well, with a wide range of sizes to accommodate all— though Naked's influence does add a slight feminine edge. Shoes are available in either bright pink mélange or sandstone — the palate is largely inspired by a Holi-esque explosion of paint and colour. 
The NMD 'City Sock' trainers are in stores from March 11.