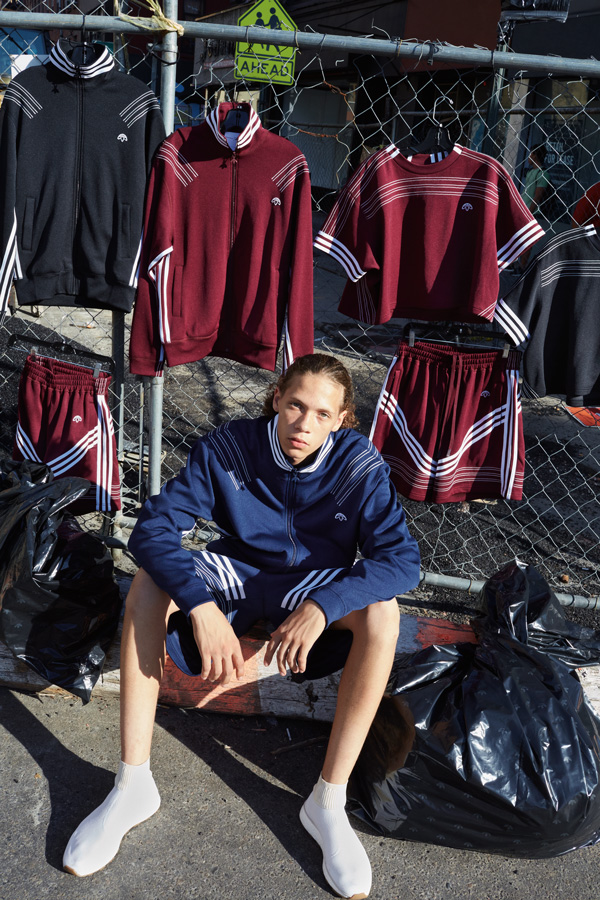 The second collaboration between Adidas Originals and Alexander Wang, the 'Flip Pack' subverts the boundaries between fashion and streetwear by breaking convention. The fourteen-piece collection consists of tracksuits, crop tops, shorts and footwear, in clean, unisex designs.

The appropriately named collection literally flips Adidas' iconic branding, inverting the iconic trefoil and rotating the logos upside down to create a new, defiant symbol. The collection is characterised by a deconstructed approach to the Originals' recognisable three-stripe pattern.
The pack also contains two distinct pairs of trainers: "Run" and "Run Clean", that feature a durable sole similar to the recent NMD "Trail" trainer, and the notorious boost midsole—lauded by sneakerheads as the most comfortable sneaker technology ever invented.
The collaboration is available on limited release March 1, with a full release on March 4. For more information check out Adidas and Alexander Wang.