​This year's Coachella Valley Festival hosted not only some of the world's best rock, EDM, hip hop and indie music performers, but also a range of distinctive and extravagant summer styles that were entirely in keeping with the spring festival vibe. Light blue denim, gold metallic, floral and brown suede textures were the most commonly sported looks at the three-day event. Take a look at these celebrities who show how to rave in style.
1 Vanessa Hudgens
Hudgens went vintage in a floral-knit orange sweater, black Chanel handbag, suede cap and brown suede jodhpur boots.
2 Alessandra Ambrosio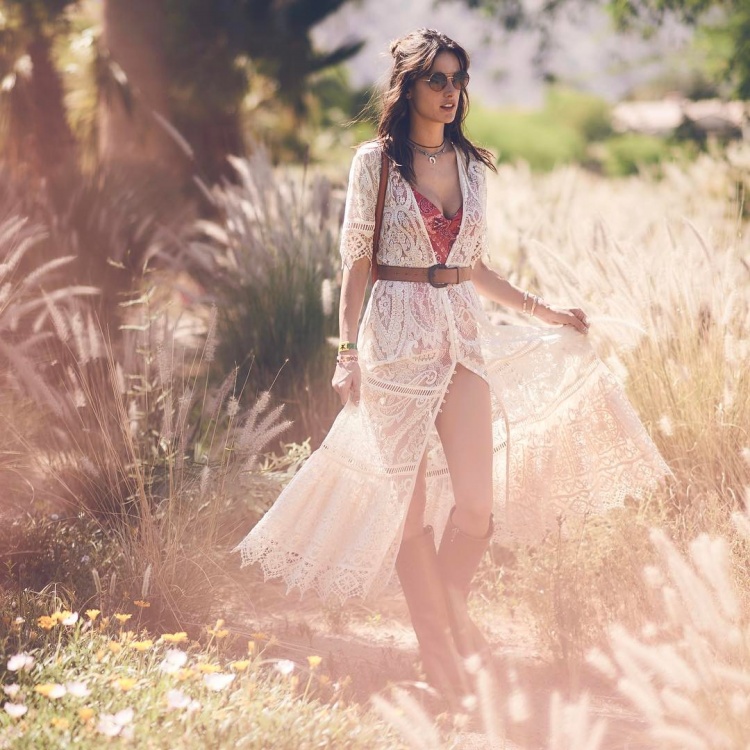 The Brazilian supermodel rocked an unmistakably summertime aesthetic in a white lace dress worn over a swimsuit, with high brown leather boots and a brown belt to match.
3 Raymond Gutierrez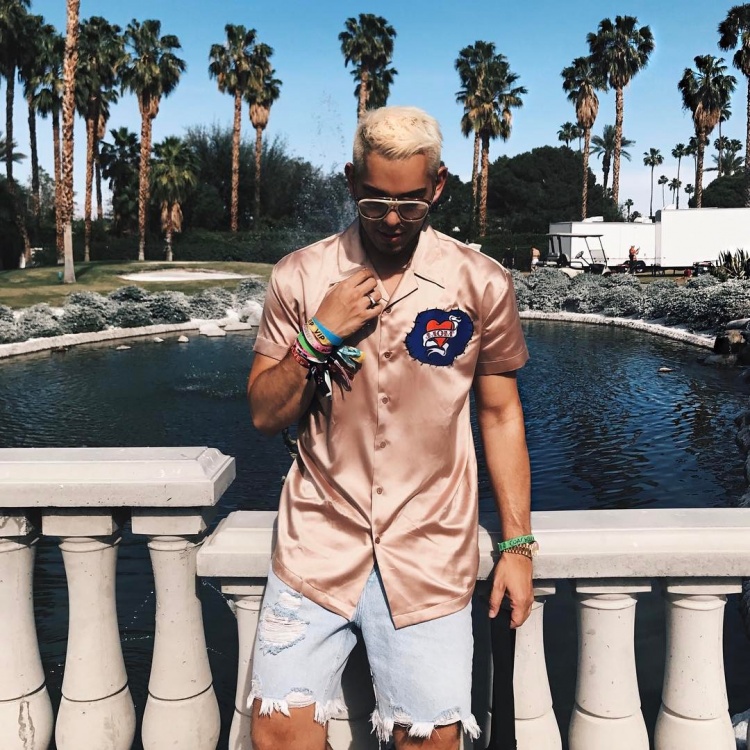 The TV host made a statement in a nude silk short-sleeved shirt with a heart appliqué and distressed denim shorts.
4 Rocky Barnes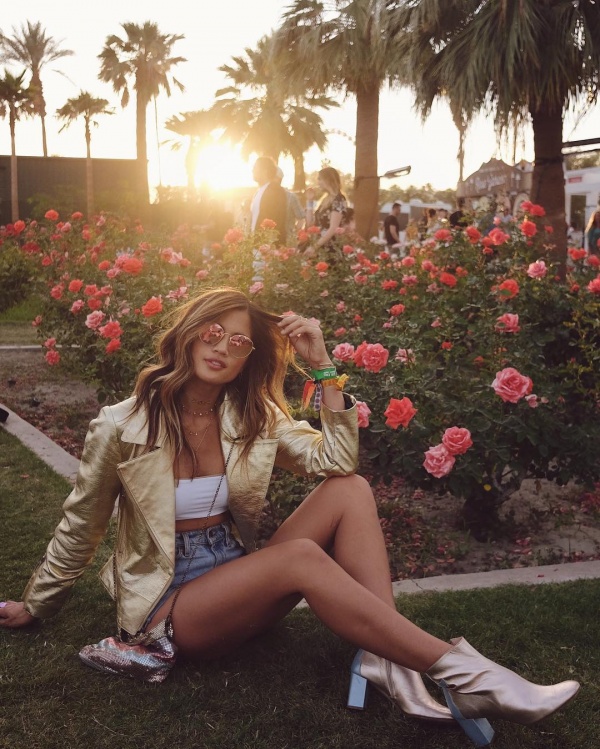 The southern California native also embraced the shine, sporting a metallic blazer and boots, paired with a white crop-top and blue denim shorts.
5 May Kwok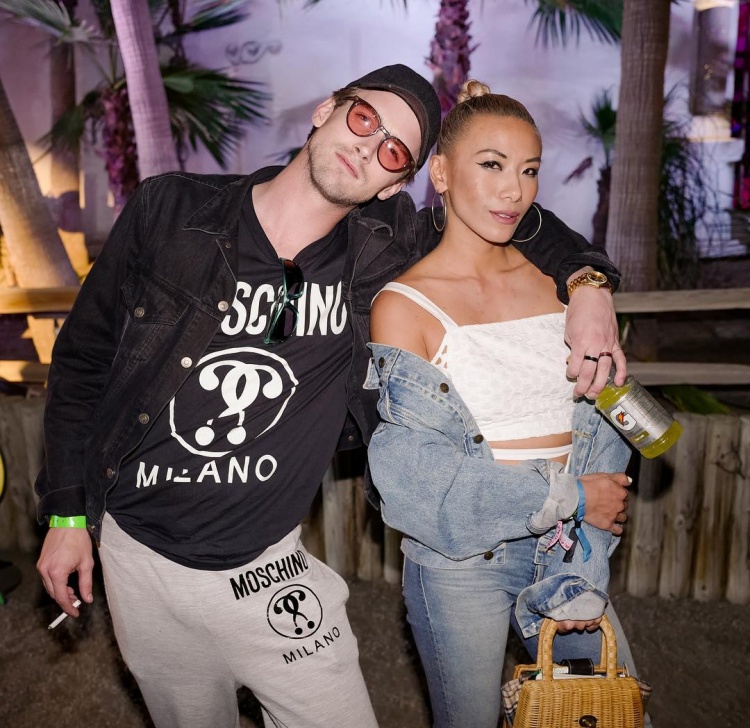 The DJ and fashionista embraced the seasonal trend of faded denim in a matching jacket and jeans, paired with a white cropped top.
6 Julie Sariñana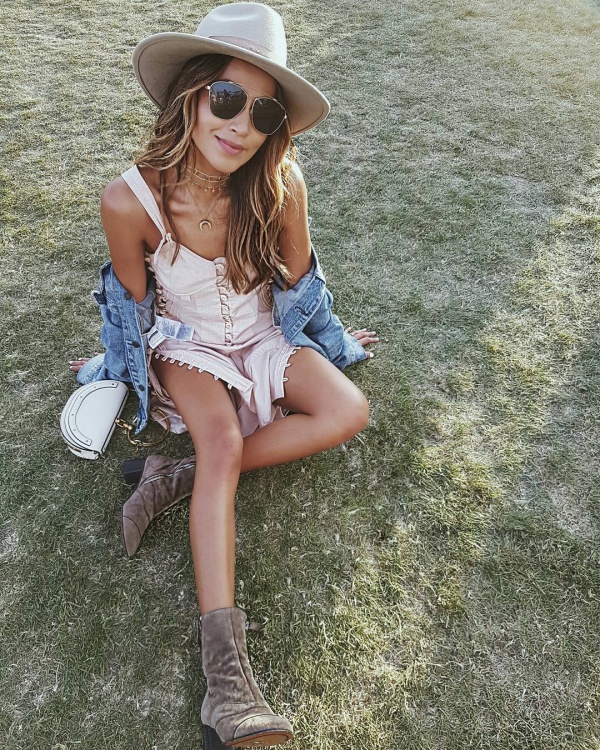 The lifestyle blogger wore a light pink short romper with a blue denim jacket, paired with grey boots that blended into the grassy background.
7 Jamie Chung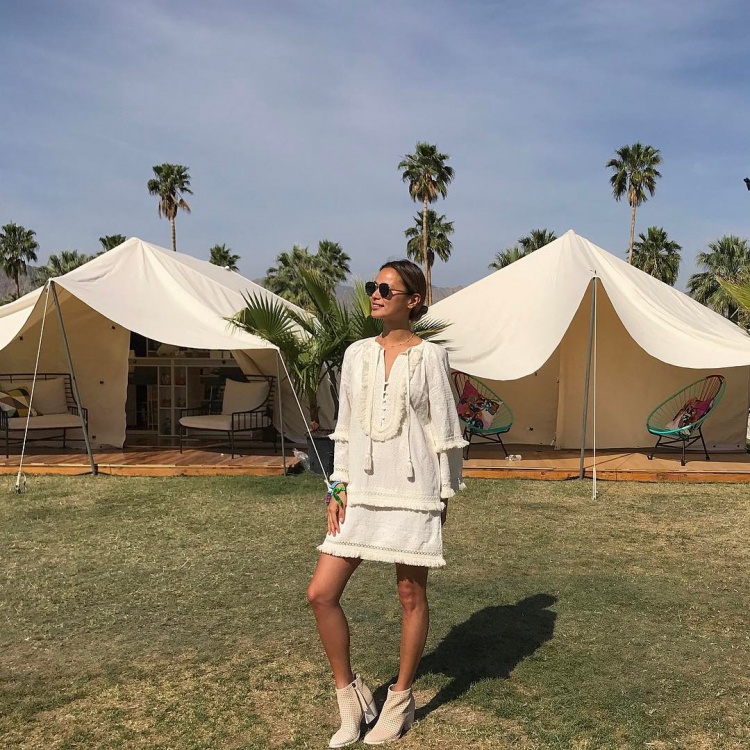 The actress caught everyone's eye with playful textures, wearing a layered white dress finished off with high-heeled, off-white zipped boots.
8 Sharina Gutierrez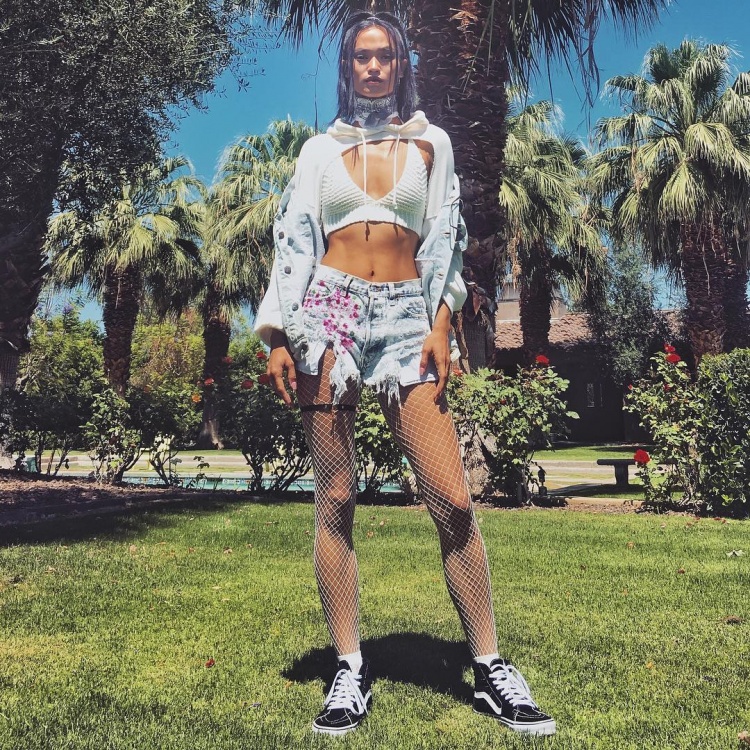 The glamorous model exhibited a youthful edge with black high-top Vans 'Old Skool' sneakers, white fishnet stockings, destroyed denim shorts, a white woven bra and hoodie with denim detailing.
9 Tina Leung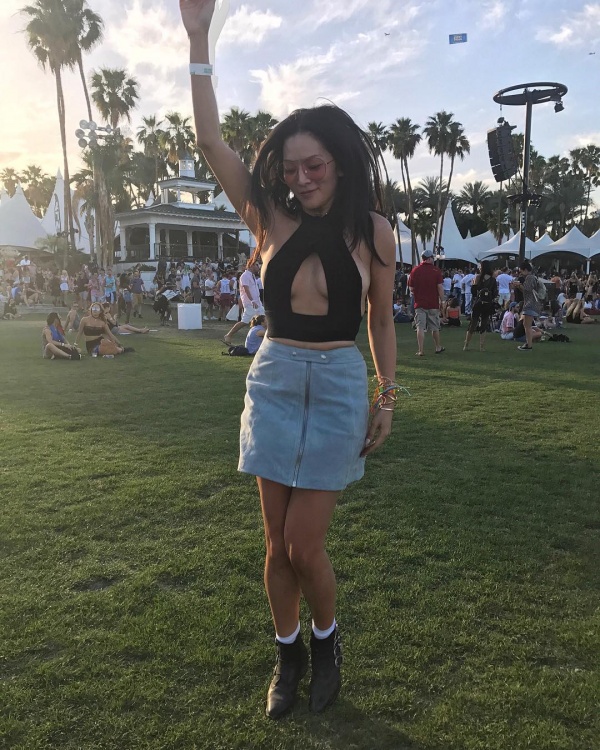 Stylist and Legendex 100 influencer Tina Leung wore a blue denim zip-front skirt, a daring black top and buckled boots.
10 Raissa Gerona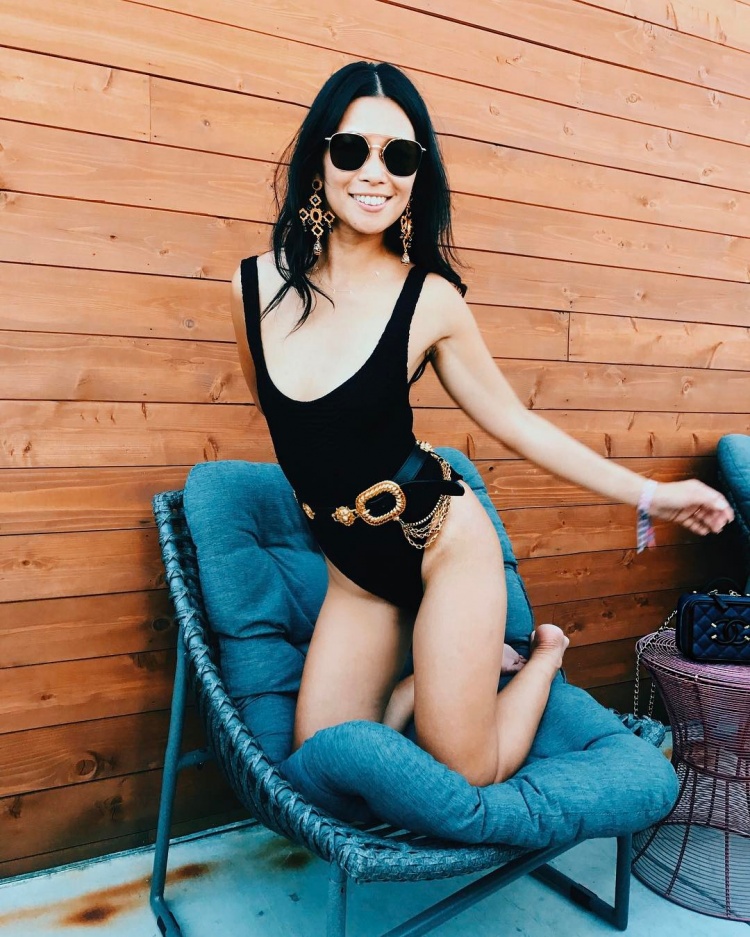 Fashion designer Raissa Gerona took a provocative approach in an all-black one-piece swimsuit in lieu of something with more fabric, with a chunky gold buckled belt and matching jewellery.
11 Chanel Iman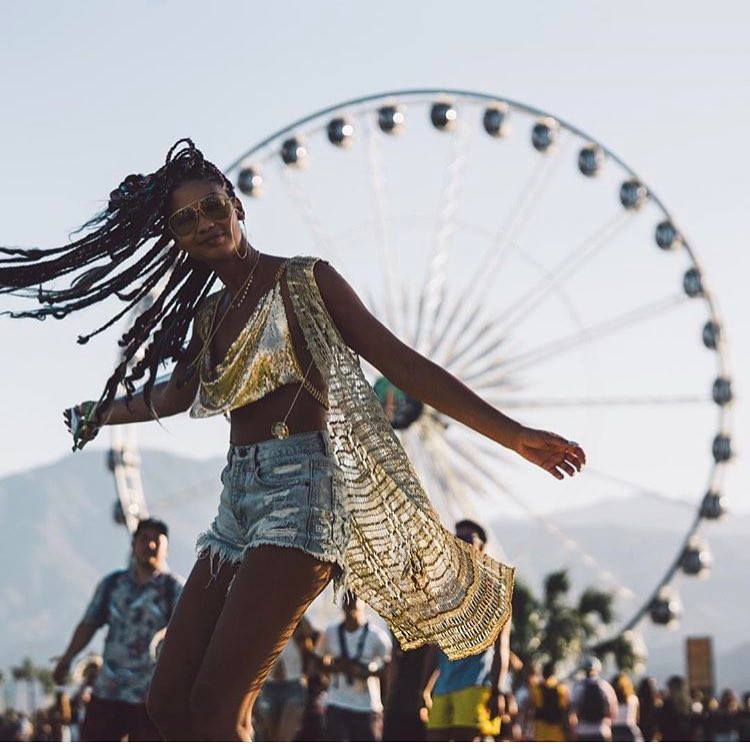 The high fashion model stood out in a shimmering gold top and flowy gilet with ripped blue denim shorts.