Model Behaviour: Omega ambassador Cindy Crawford on her many roles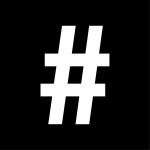 By: Kaitlyn Lai
May 12, 2021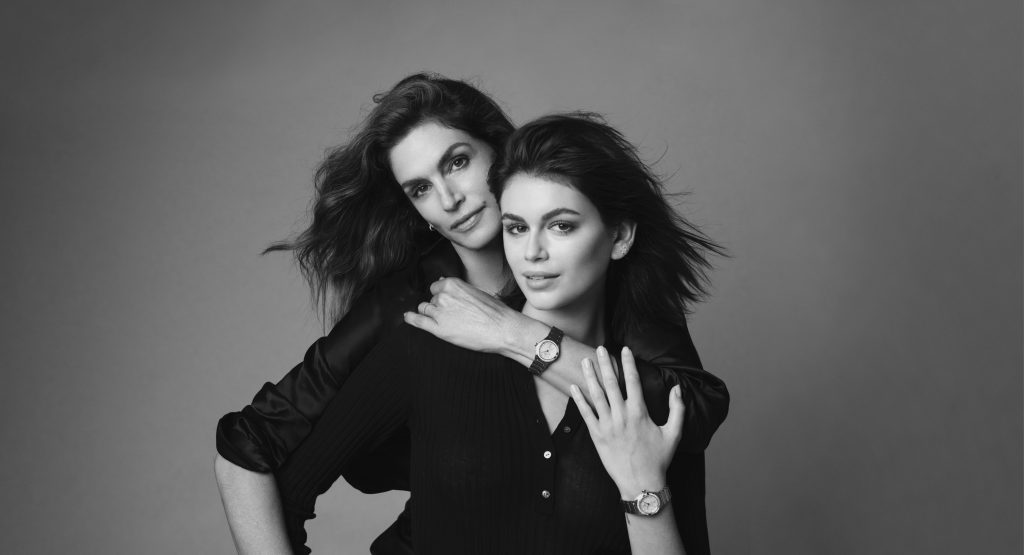 Supermodel, spokeswoman, entrepreneur, MTV host, author. CINDY CRAWFORD has countless titles under her belt, but the one she holds dearest is "Mom". The American beauty talks to KAITLYN LAI about her life choices, iconic career and becoming Omega's longest-serving brand ambassador
If you were to name the most iconic supermodel of the 20th century, it may very well be Cindy Crawford. Not only did she change the perceptions of American beauty by breaking the blonde, blue-eyed mould, but also quite literally left her mark on society – the distinctive mole above her lip that we all still associate with Crawford today.
Considering her remarkable career, it comes as a surprise to many that the modelling profession never crossed Crawford's mind when she was growing up. "I never even thought about modelling," she says. "I didn't even know it was something to choose."
Crawford was even bullied at school for her mole and pranked by two of her classmates, who cast her for a fake modelling job at a boutique in her hometown. She dressed up and arrived ready to pose, only to have to run out the door flustered and embarrassed as her classmates stood snickering around the corner. 
See also: In Berlin with Omega ambassador Kaia Gerber
What the young Crawford didn't know was that a local photographer would soon take a life-changing picture of her for the Northern Illinois University newspaper, turning the childhood prank into her adult reality.
"I grew up in a small town in Illinois and met a local photographer. He asked if he could take my picture for a local paper. Of course my parents were very suspicious, so they insisted they accompany me to the photoshoot because they thought he might be a creepy guy," she recalls.
"He wasn't and he just took some pretty photos of me. He really started me down a path to meeting with an agency in Chicago and modelling there and eventually to New York and being on the cover of Vogue and eventually having an Omega contract for over 25 years."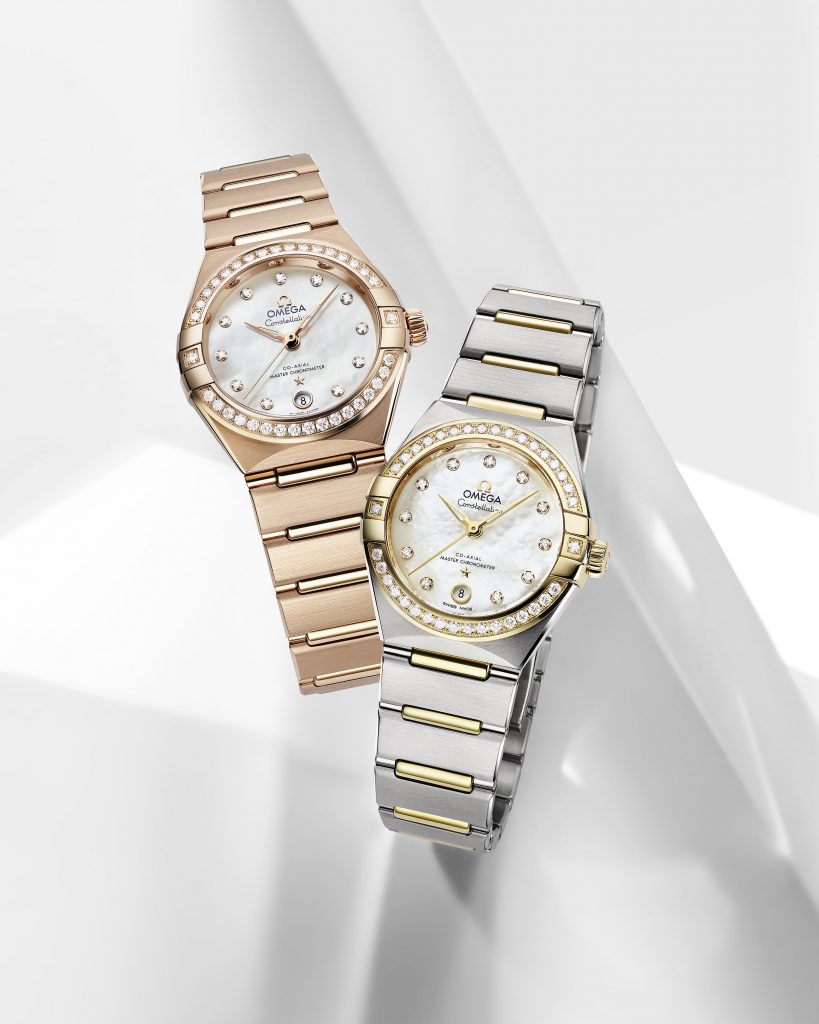 As Omega's longest-serving ambassador, Crawford's role in representing the luxury watchmaker has gone well beyond appearing in advertising campaigns. She contributed to the design of its Constellation series of watches and has added a feminine flair to a brand commonly associated with stereotypically masculine activities like sports and space. 
Omega's Constellation timepieces are characterised by the half-moon "claws" on the case and its mono-rang bracelet. This Mother's Day, the watchmaker has chosen to feature the Co-Axial Master Chronometer 29mm in Sedena gold and yellow gold. Both feature a diamond-paved bezel, pearled mother-of-pearl dial with diamond hour markers, and a date window at 6 o'clock. At the heart of the pair of timepieces is the Omega Co-Axial Master Chronometer Calibre 8701 and 8700 for the Sedena gold and yellow gold, respectively.
Time has flown by since Crawford joined Omega in 1995, and as she looks back on her life, the model is particularly proud of working hard in her adolescence, whether it be babysitting or shucking corn. It's with the same attitude that she stepped out of Illinois' cornfields into the glamorous world of modelling in New York City, determined to stand on her own two feet. 
"I have a real appreciation for hard work and earning a dollar," she says, "That work ethic translated into how I approached modelling as a job, rather than a lifestyle."
Out of all the choices she has made in life, however, becoming a mum was, in Crawford's words, "the best decision".
"Being a parent has taught me so much about love and patience. I definitely think the choice to have children was probably the most defining of my life. And also the fact that I chose to have them at home," she says. "Home birth is intense, but I loved that choice for me because, through the process and at the end of it, I felt so empowered. I felt like 'I'm strong' and it set me up for feeling 'I've got this, I can be a mother. I will let my instincts kick in and I'll know what to do'."
Having recently turned 55, Crawford is at an age when many find themselves pondering past life decisions. Crawford, on the other hand, has chosen to move on and evolve rather than torment herself over things she can no longer change.
"Choosing to embrace where I am on my own life journey rather than wish for the past is something that takes work but helps me be present and find happiness every day," she says.
Crawford notes the importance of perception, especially while dealing with regret. "I think we've all made choices that we've regretted, but the way that I choose to look at that now is not to regret it and just to look at it as a lesson," she says.
"So if you ask me today if there are choices I've regretted, I would say no, because every decision I've made, whether it's been bad or good – and there have been some bad ones that I'm not going to bring up right now – they've been a lesson to me, so I don't really believe in regrets. However, there are a few bad outfit choices I made in high school!"