Haute couture designer Huishan Zhang gives voice to Asian creativity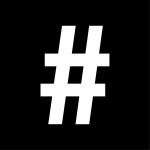 By: Zaneta Cheng
February 21, 2022
Haute couture-trained Chinese designer Huishan Zhang speaks to Zaneta Cheng about what Made in China means today, why it's important to continue giving voice to Asian creativity and what it's like to be a "culture maker" as part of the Shangri-La's 50th anniversary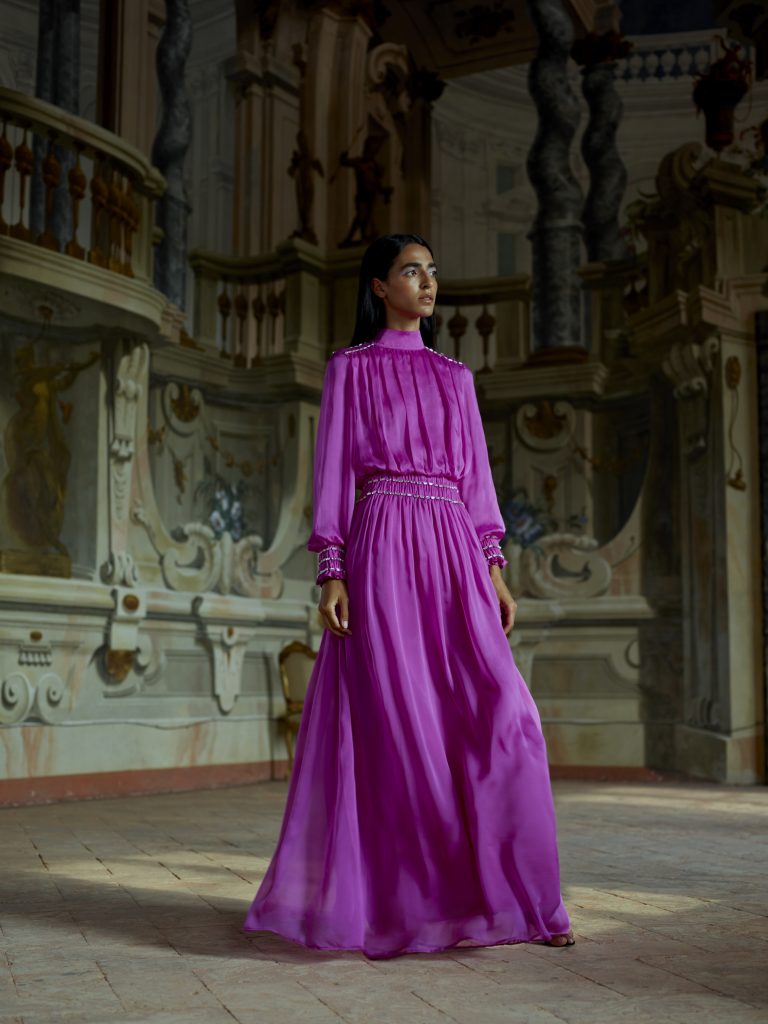 Soft-spoken, amiable and just so sincerely lovely, Huishan Zhang is speaking to me over Zoom about his recent collaboration with the Shangri-La Group. The Culture Maker and Qingdao native has been making waves on the fashion scene ever since earning his BA from Central Saint Martins in 2010. With an MA in pattern cutting, Zhang is one of a rarefied group that has worked in Dior's haute couture ateliers.
Despite having lived in London, Paris and New Zealand, Zhang returned to Qingdao to set up his own atelier – with a design studio in London – and began designing pieces that marry his Western education with the cheongsam, a uniquely Chinese silhouette. His pieces donned by women the world over including Gigi Hadid, Gemma Chan, A Anya Taylor-Joy and Helen Mirren, Zhang is among the first Chinese-born designers to champion the re-contextualising of the phrase Made in China.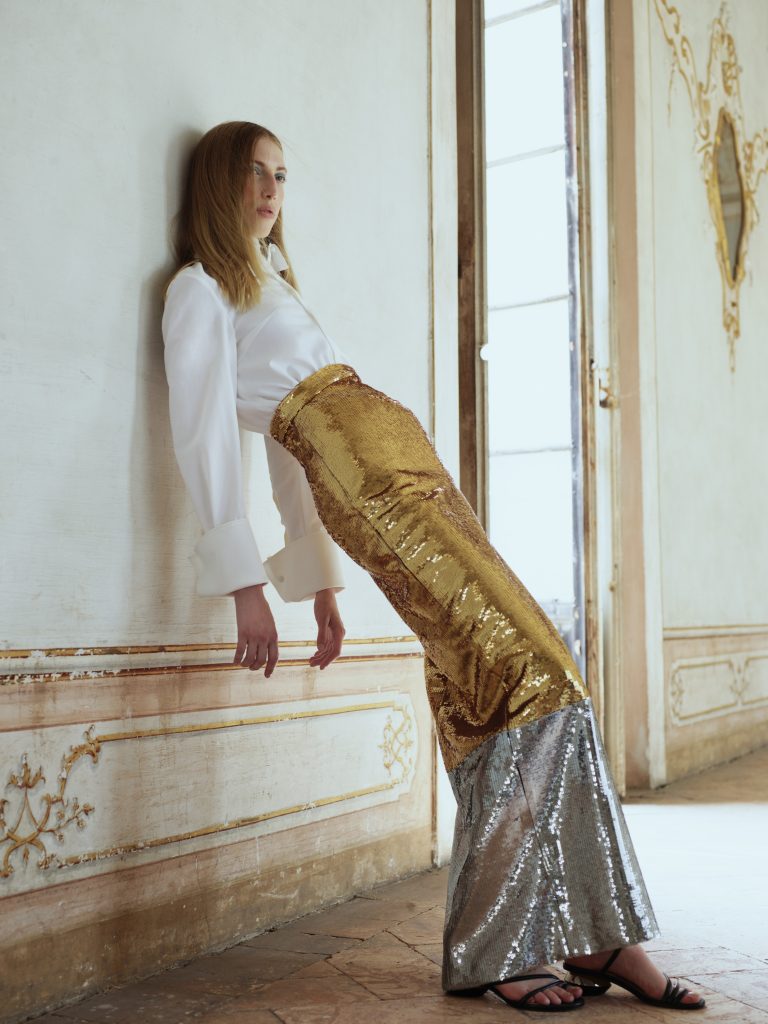 Much like his personality, Zhang has pursued his ambition of showcasing Asian beauty for a global audience in a quiet and assured manner, confident that quality of product and sincerity of vision would not only become an inspiration for other Asian creatives but also give space for a different perspective on Eastern design over more forceful means of persuasion. It's a topic that still grips him, as is evident in conversation.
With his brand now in its second decade of operation, Zhang is as determined as ever to continue making space for the Asian creative voice on the global stage.
Let's begin with your participation in the Culture Maker campaign with Shangri-La. What about it made you decide to take part in it and share your story?
It was definitely a surprise when Shangri-la approached us. It's a great opportunity to showcase Asian creativity with a brand that shares similar values. We all started from Asia and we're telling a story about Asia, so it's interesting to gather together for a project to tell each other our stories.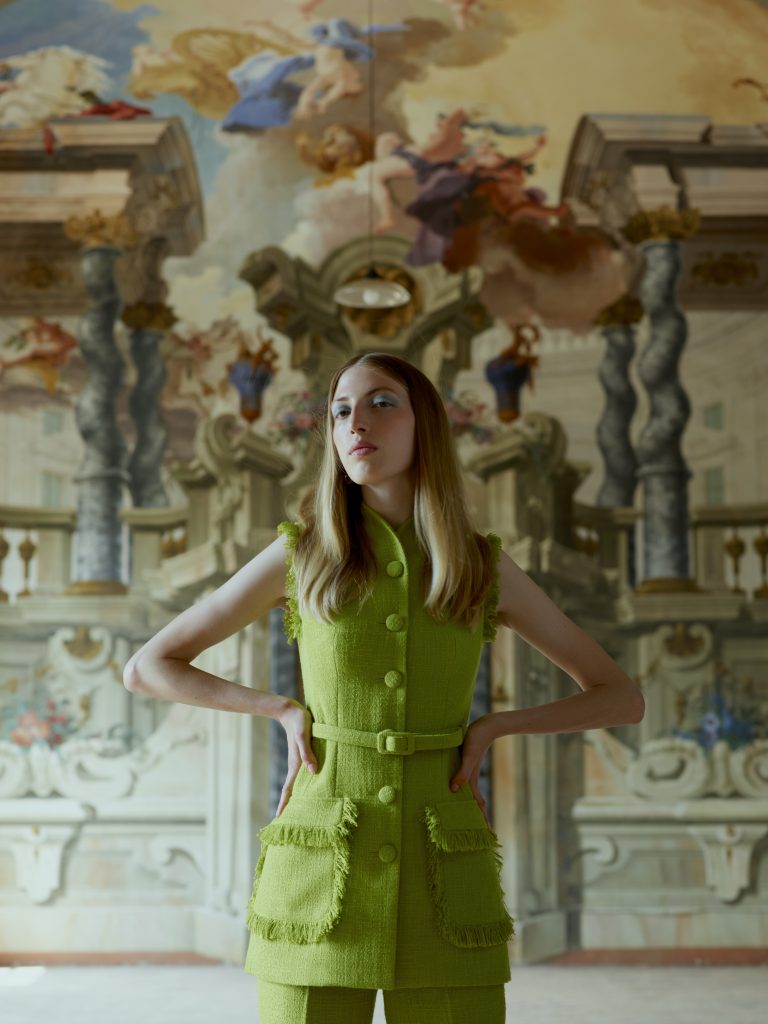 Until recently, not a lot of space was given to Asian stories. As a creator who wants to tell an Asian story, what is it that you want to tell the world?
I think it's the passion for the Asian way of life – the way we pay attention to detail, our wholehearted approach to creativity and also the beauty of Asian craftsmanship. It's also an Asian story. Shangri-La pursues Asian hospitality and for me, I'm pursuing Asian beauty. You know, we need attention to be paid, and also to be respected. I think both can come together to draw attention to the human side of the Asian community.
And in our own ways, we're choosing the most harmonious way, a peaceful way for people to really appreciate us through an experience rather than telling them what we do is of good quality. I think the best way is to show them.
Also see: DJ and fashion designer Peggy Gou makes her mark
I really believe in this because when I was 17 and left China, the Asian community was not as large as it is now in the West, and you carry a sense of responsibility and ambition where you want to introduce where you come from to the people you work with. And in that sense, you're sort of representing ever y individual Asian you know from either China or Singapore or anywhere in Asia – actually representing our value and showing that it's unique.
So I think that's why it's nice to be part of this community of Culture Makers where through different angles, we're telling our stories. That's the beauty when we come from a very rich culture – we come from so many different fields and out of that, we can stitch together a view or a world of Asian beauty.
You mention the human side of Asian creativity and of Asian craftsmanship, what is the human side of clothing for you?
I think when you meet someone, you can tell their personality and some of their story from what they're wearing. I think that for fashion designers, clothes are a medium to convey a mood and express taste. The most direct way to show someone who you are is through your clothes. I think, you know, we're all kind of trying to tell a story through clothes and because of that fashion is such an important vehicle for people to show their moods as well. Someone can wear a different outfit every day or choose to wear the same outfit every day, but that shows the world a lot about who they are.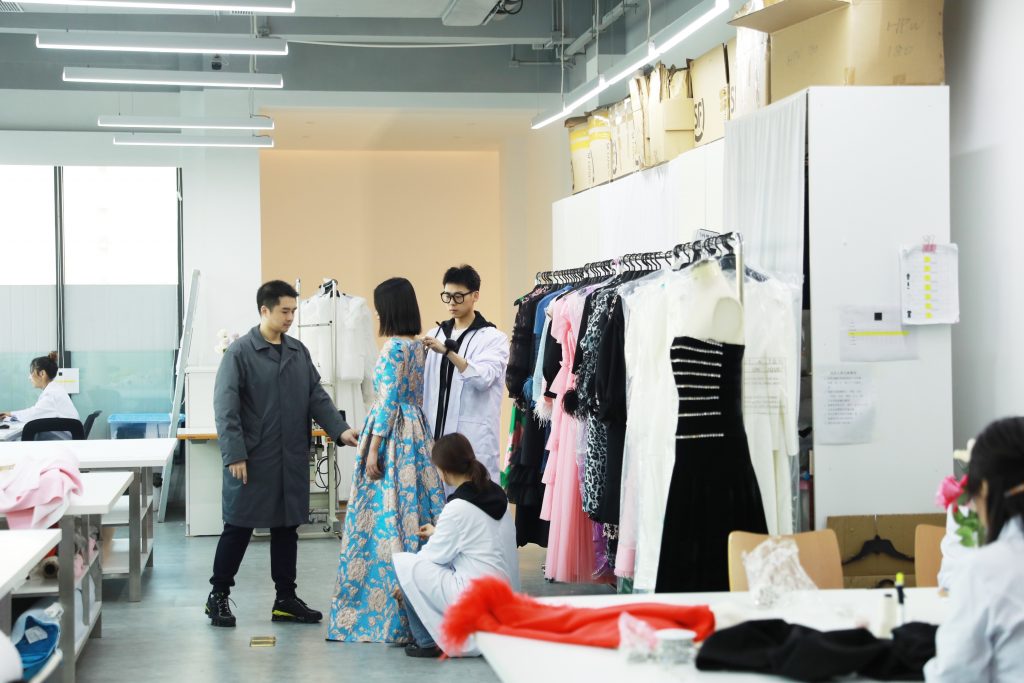 Your collections take a great deal of inspiration from the cheongsam while also retaining a level of craftsmanship that is often attributed to your time at Dior couture. There's a definite sense of East and West in your collections and the cheongsam itself is considered the first time a Chinese dress has taken on Western 3D pattern-cutting techniques. What is it like to combine the two perspectives?
I think my designs always carry a Western influence but in each, there is always the spirit of a woman who is wearing a cheongsam. I think the idea behind the brand is to really celebrate femininity and the elegance of women. I feel like no matter where someone comes from, be it the West or the East, when she puts on the cheongsam she will feel as though it's second skin. It's a garment that really brings out a woman's inner beauty and we want clothes to give women confidence and a sense of beauty so that when they're wearing our pieces, they're not only showing off the garment but they're showing off their personality at the same time.
I think you know the reason I chose the cheongsam. As you said, it's a West-meets-East product and I think it's a perfect representation of these two cultures. This garment can also serve to show the quality of women internationally, not only for Asians, and to that degree I feel it's the perfect medium for me to work on.
We do play with tradition a lot as well – for example, the regional cheongsam was first developed from the queen's dragon robe. At the time, people were actually trying to hide their femininity because it was quite controversial for a woman to show her figure. This East-meets-West version of the cheongsam came from Shanghai, where they created the garment to be body conscious and show off more of the beauty of women. But notice that it's still very, very covered up even though you have a slit on the leg. You can have movement, there can be a flash of leg, but the whole idea of this garment is actually showing you and not showing you at the same time.
So in order to give that body-conscious silhouette, they needed to reform the bust area and cut it for the 3D whereas on the dragon robe it was a 2D pattern. It's a traditional technique and a very interesting garment that keeps inspiring me even today.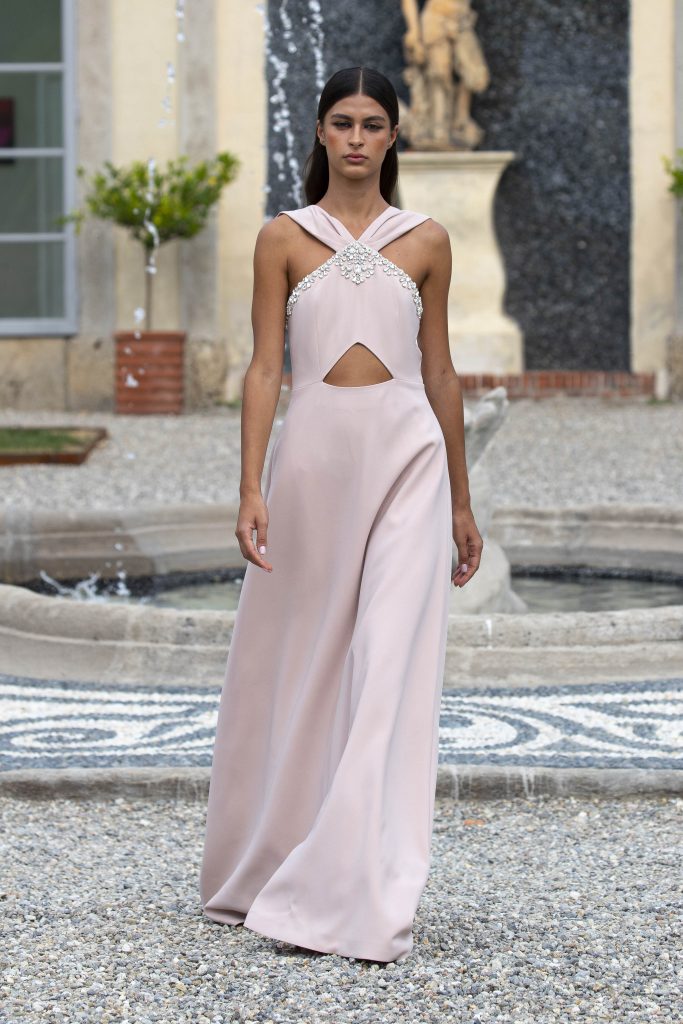 You named your brand after yourself and your atelier is based in your hometown Qingdao. Your clothes all carry a Made in China tag. Why is that?
I think it's a couture tradition where you put your name on the brand because it sends a message that you're responsible and you're responsible for the quality. I think it's a stamp – as is our Made in China tag. I want the wearer to know that the designer actually put his whole heart into each garment and each collection.
As for Made in China, I think if you go back a decade ago when we first ran with this concept, people obviously found it a bit difficult to understand. I'm not saying they were against the idea but it was very new. Now there's a group of us – other culture makers, architects, designers – who are transforming Made in China into a concept that shows the level of craftsmanship and effort that we are capable of. It's not an individual effort, it's a collective effort.
Since the beginning, I've been proud to announce that we are Made in China even though it was very difficult at first to convince people that Made in China can be luxury. But if you stick to what you truly believe and work towards it, then obviously you can succeed. I think we're a good example that it's not about carrying a Made in China tag or a Made in Paris tag but really making choices on the beauty of the product that's been made.
At the end of the day, we really see the world as a whole rather than not so the whole idea behind this is for every individual to respect one another's individuality and because of that you'll create an atmosphere of creation and be inspired in the process.
Also see: Cheongsam-inspired fashion label puts spin on Chinese traditional clothing