DJ and fashion designer Peggy Gou makes her mark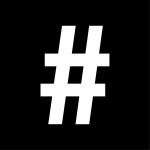 By: Gillian Chu
January 7, 2022
Berlin-based South Korean DJ and fashion designer Peggy Gou has carved out a unique creative niche for herself. She talks to Gillian Chu about heritage, hard work and making history.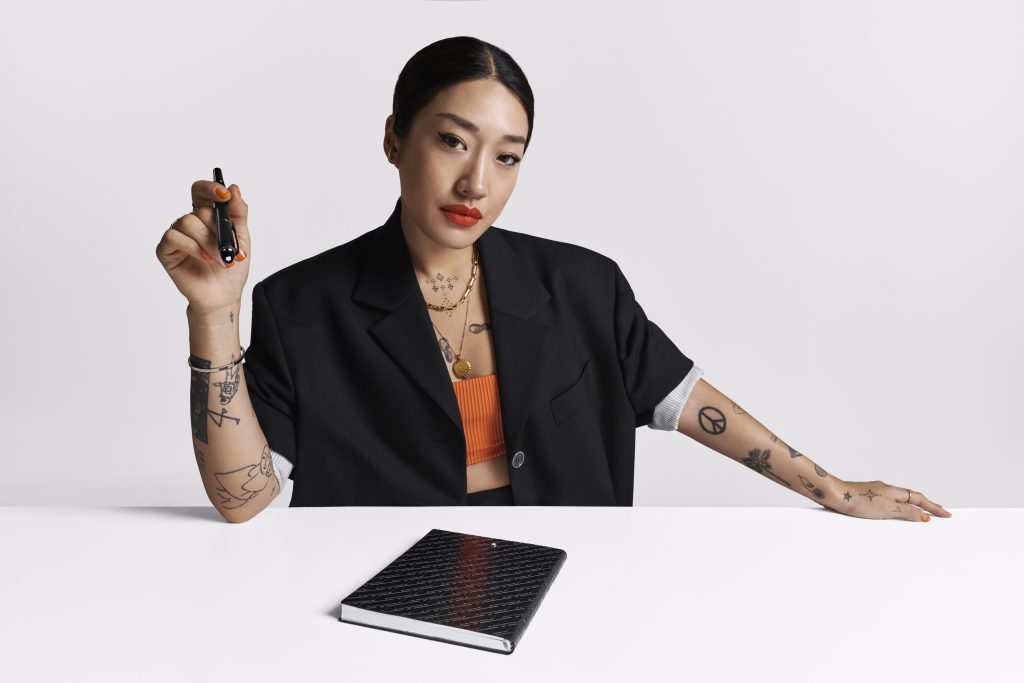 Yes, she was the first female DJ at Berghain. Yes, she was the first Korean Mark Maker at Montblanc. Yes, she's the founder of fashion label Kirin and music label Gudu Records. But Peggy Gou is not one to be defined by career "firsts" or professional titles. She's just a multifaceted 30-year-old with an incredible work ethic who is rarely satisfied and always striving to do better.
Gou was born and raised in Incheon, South Korea, until she left at 14 to study English in London. After a brief return to Korea, Gou's creative journey started while she was attending the London College of Fashion. Music found its way into her life after a friend taught her to DJ. First it was a gig at Cirque Le Soir, Soho, then came weekly performances at the Book Club, East London. From there, she began to hone and craft her unique sound and style, making her recording debut in 2016.
Gou's musical career has been a nonstop crescendo ever since, with performances at star-studded festivals such as Coachella, Glastonbury and Amsterdam's Dekmantel to name a few, and the launch of her independent label, Gudu Records.
While the now Berlin-based Gou feels honoured when presented with her long list of accolades, she seems genuinely baffled by questions about being the first woman or Korean to achieve them.
"So many people mention this because everybody likes the word 'first', right?" she says. "When I was a teenager, I didn't see my future. I wasn't sure where I was going. But I knew I had a love for fashion and music, let's put it that way. Whatever I do, regardless of what it is, I always have in my mind that I want to do well and the best that I can. I always aim high."
The fact that her hard work paid off in the form of world firsts and other accomplishments, it seems, is a happy coincidence. But that's not to say it all came easily for Gou. Speaking of her experience at Berlin's notoriously exclusive nightclub Berghain, Gou describes how she grappled with the weight of the occasion. "I remember I was puking because I was so nervous," she says.
Also see: Music producer Terrence Ma on BTS songwriters' camp and working with two generations of idols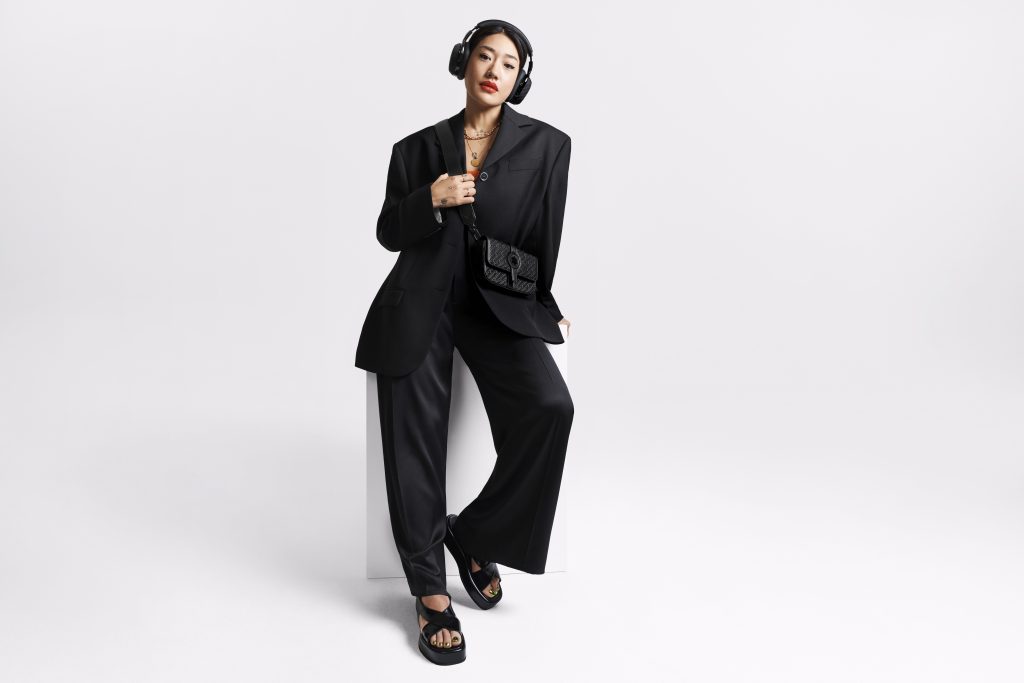 "Whatever I do, regardless of what it is, I always have in my mind that I want to do well and the best that I can. I always aim high"——Peggy Gou
Despite an illustrious music career, from dabbling in to defining the K-house genre, Gou has always had an affinity for fashion, as evidenced by her close friendship with Off-White's enigmatic founder Virgil Abloh. In February 2019, Gou ultimately fell back into the fashion world's embrace with the launch of two clothing brands: Kirin, which Abloh supports, and Peggy Goods.
Gou goes on to explain the differences between her two fashion ventures. "With Kirin, the opportunity came and I wanted people to feel confident when they wear my clothes and if I can design them, then why not?" she says.
While Kirin sits beside other high-end designer brands at luxury stores like Lane Crawford and London's Browns, Peggy Goods was created with a different crowd in mind. "Some of my fans can't afford a shirt that costs more than a few hundred [dollars], which is why I created merch," Gou explains.
No matter how successful her clothing brands are, however, music remains Gou's backbone. "If somebody asked me if I want to die as a designer, I will say no," she says. "My goals are more on the music side than fashion."
To Gou, making music isn't about leaving behind a legacy, although she's not opposed to the idea. She explains the fuel behind her passion: "When it comes to being a DJ and musician, I like to believe I want to give people good memories."
To influence, you'd first have to be influenced. In Gou's case, she says, "I used to listen to old Korean pop music because of my parents. I was actually listening to a lot of '80s and '90s music from Korea during the pandemic."
The self-made producer is drawn to the lyrics of old K-pop, about which she says, "They're very interesting from my perspective because all the meaning was created before I was born." Gou then took it upon herself to create lyrics that put a modern twist on the old school.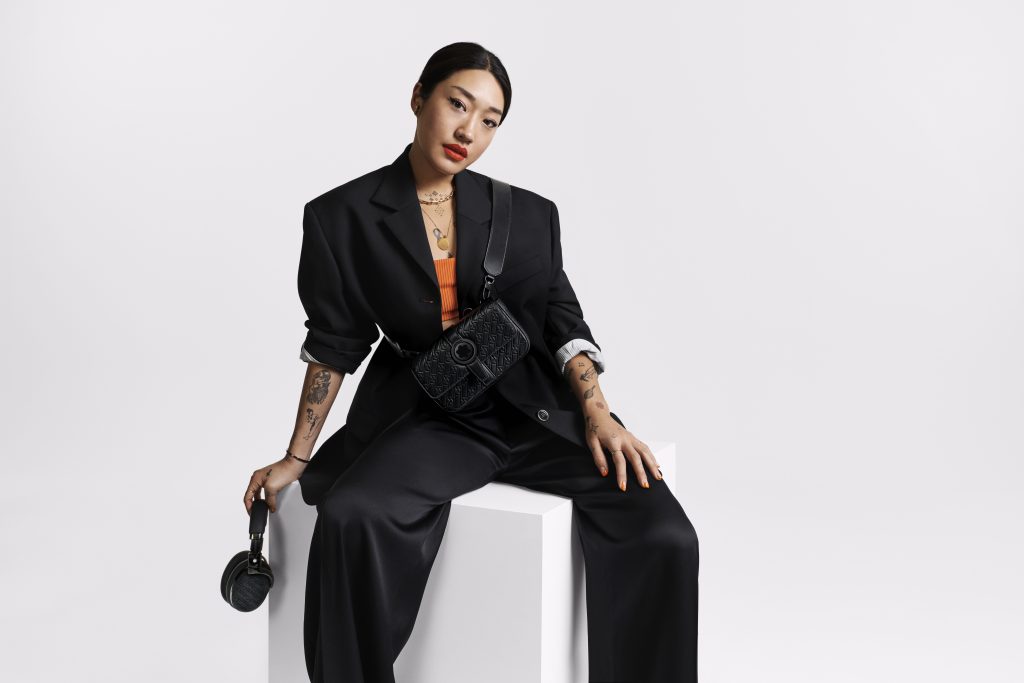 Other than coining the musical style K-house, Gou often uses various elements of Korean culture in her work, from incorporating traditional Korean instruments in her productions, to depicting women in hanbok and a taekwondo fighter in her Starry Night music video.
Fusing one's heritage, especially in a foreign setting, is bound to be intimidating. Gou recalls when she first had the idea of singing in Korean for her '90s house-influenced track It Makes You Forget (Itgehane). "That was my risk in a way because I've never done that before and I wasn't sure how people would think of my language or how I sang in [Korean]."
The song went on to win Best Track at the AIM Independent Music Awards and was added to the tracklist for FIFA 2019. It also made her think about what it means to be a Korean living in Europe. "I want to believe that I'm someone who knows how to balance what Korean people like when it comes to Europe and what Europeans like about Korea. I feel like that's one of my strengths.
"I also never want to lose the connection between myself and my country. There are just so many things about Korea and Korean culture that I want other people to know," she says. "Korea is killing it with a lot of things at the moment and if I can be the person who can represent that, then why not?"
It would seem Gou – who points to her parents and fellow musicians including Lauryn Hill, Andrew Weatherall, Kim Wan Sun and Song Chang-sik as her collective #legend that always inspires her – has many more firsts in her future.
For now, it's back to work and aiming ever higher at everything she does. "A lot of people judge me and what I do on social media. They think my life or my career has been easy and [success] has come super fast," she says. "But you know, I always say that you make your luck."
Also see: Tod's x #legend 100: A celebration of holiday cheer