Digital Cover: 193 Denis Kwok forges ahead with new songs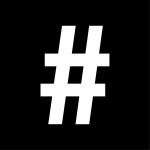 By: Stephenie Gee
October 13, 2023
It's been a busy year for Denis Kwok, aka 193, and he's showing no signs of slowing down. The singer, actor and television personality talks to Stephenie Gee about what drives him to bring a little more joy to his fans and, as a result, the world
The first time I met Denis Kwok – or, as he's better known, 193 – was at the Causeway Bay Esprit pop-up in January of this year. He was fresh off the release of his 2022 solo single "Yuezhou Highway 193", anchoring the reality competition programme Fashion Killer, andsharing the first look of his character in the then soon-to-be-aired TV series A Perfect Gentleman featuring renowned Hong Kong actors Philip Keung and Jessica Hsuan.
A member of Cantopop quartet Error, the comical spin-off of boy band sensation Mirror, his filmography at the time was dominated by comedies and he was yearning for something more serious. Before we parted, I asked the 33-year-old about his goals for the year ahead and he mentioned projects that would showcase growth and versatility. When we meet again, eight months later, Kwok appears to have achieved just that.
Sitting in a corner during our #legend shoot, Kwok, in Montblanc and Onitsuka Tiger, has just returned from shooting a reality show with Error in Taiwan and is deep in rehearsals for his theatre debut in Laugh Vacation, which premieres at The Hong Kong Academy for Performing Arts later this month and runs until early November. The play opens in a 50-year-old hotel where city dwellers have gathered for a staycation on its last day of operations. The cast of seven – which includes actress Sofiee Ng and theatre veterans Michael Ning, Chu Pak-Him, Yeung Wai Lun, Rosa Maria Velasco and Grace Wu – take on multiple roles each as the action unfolds as a series of scenarios that span themes of romance, friendship, family and more.
"It's a very interesting experience and very different to the acting I've done in the past," Kwok says. "Unlike movies and television dramas where everything is pretty much set in stone in terms of the plot, there's a lot of space in plays for improvisation, so we'll be in the studio every day trying out different things. We'll play around with adding and taking away dialogue so the story keeps changing every day. I also get to work alongside some really experienced actors, which is amazing but also very daunting because they're so creative, so funny and always, always full of energy."
Keeping up isn't easy. A self-proclaimed "soft-speaking, low-energy kind of guy", Kwok will arrive at rehearsals two hours early with his drama coach to prepare. Vocal exercises for better projection and articulation are important, as is movement training to help develop awareness and control over his own body and rhythm. "We only actually use one-third of the air in our lungs to speak day-to-day. But when you're performing on a stage, you have to use all the air in order for your voice to reach those at the back," he tells me.
"And all facial expressions and body movement have to be amplified because there are no camera close-ups. So even if I'm supposed to be sad, my expressions and body language have to be big. There's this one exercise I find useful: one is the slowest, 10 is the fastest, and you have to move according to the speed that is called out. You'd think moving at one would be easy and chill, but it takes so much effort because you need a lot of control. It's as much an exercise for the body as it is for the brain. So it's been very challenging, but I'm slowly tuning into their vibe and it's all super fun."
Challenge has been a recurring theme in Kwok's career. After graduating from Bangor University with a psychology degree, Kwok worked in fashion retail for companies such as Lane Crawford and I.T. He's always had a thing for the spotlight, though, so when the 2018 reality survival show Good Night Show – King Maker was calling for entries, Kwok, then 27, jumped at it. "I had absolutely no music or dancing experience before signing up, and I never imagined things would turn out the way they did. I just thought I'd give it a try while I was still young," he recalled when we last met.
Thanks to grit and a positive attitude, Kwok finished in the top 40 and debuted shortly after alongside Fatboy Yip, Dee Ho and Poki Ng as Error. His solo debut came in 2021 with the single "Sleep Till 3pm" and in the years since his career choices have been rooted in a curiosity to try different, bigger and better things each time. Does that come from a place of courage and willingness to lean into the unknown?
Also see: Digital Cover: Aarif Lee x Shanghai Tang
"I'm not an adventurous person and I don't like challenging myself at all," Kwok says. "But my fans and my audience love to see me take on a challenge and step out of my comfort zone. And all I want to do is to bring them happiness and give them something they can enjoy. Life is stressful and we could all do with a bit more happiness in our lives."
Kwok finds his happiness in me-time. "I've lost quite a few friendships over the past couple years because I don't really like spending time with others and when friends message me asking to hang out, I don't even reply. So gradually, I think they just stopped trying, which is understandable," he says. "But also now I know who the people who truly care for me are because they're the ones who have stuck with me and never given up on me. Even if I don't reply, they'll keep texting or calling and be there for me when I need them. It takes a lot of effort to be my friend."
In his downtime, Kwok enjoys taking leisurely late-night drives around the city and getting some good laughs while curled up on the couch watching Korean reality TV shows. "My favourite Korean variety shows are Running Man and New Journey to the West. I'll also take notes as I watch, like how the cast – who are all very experienced and respected hosts – interact with and react to one another, or funny catchphrases that I can use in my own hosting," he says.
Earlier this year, Kwok joined former King Maker IV contestant Ashley Chung on a journey into the world of spiritualism and the supernatural with a road trip to some of the UK's most haunted spots, including the 13th-century Chillingham Castle, Scotland's Jedburgh Castle Jail, Swallow Falls in Wales, and the seafront promenade in Prestatyn. The reality series Haunted Road Trip – which Kwok reveals is now in talks for a possible season two – garnered rave reviews despite little press push, in part for its paranormal premise (we all love a good ghost story) and in part because of Kwok's witty and frank humour.
"Hosting isn't easy because there's no script that I can follow and I have to react quickly on the spot to the situation I'm in and to my co-host," he says. "Still, I enjoy hosting a lot because it gives me the opportunity to try and see new things. I would never have gone on a ghost hunt if not for Haunted Road Trip because I'm afraid – just a little bit – of ghosts and all the paranormal stuff. But I'm glad I did and that the experience is captured on camera for my viewers to watch because it's such good content. As for the new show I just came back from filming with Error in Taiwan, we went around the different universities and experienced the courses they offer that you don't see in Hong Kong, like tree climbing, which was very fun and interesting."
Alongside his filmed projects, Kwok recently returned to his singing roots with a fourth solo single "I Thought It Was Just No Flowers". The song debuts a stronger, more solid vocal presence from Kwok and diverges from his usual upbeat, Auto-Tune heavy sound and opts for a mainstream pop style. The lyrics, a bittersweet reflection on a memorable love, come from a personal place. "I had an old girlfriend I dated for quite a long time who would always ask me to get her flowers, but I never did because it's a waste of money as they don't last. I would buy practical gifts like rings or necklaces," Kwok recalls. "But after we broke up, I began to reflect back on this relationship and I realised that it was never about the flowers for her; it was about the thought. And I wanted to just document this memory in a song because this relationship meant a lot to me."
With only two months left in the year, Kwok is working on a second song. But he's not hopeful: "My plan was to come out with more than one song this year but my schedule has just been so packed and we don't want to release a new song just for the sake of releasing a new song; we want it to be good." He doesn't reveal much more, except to say he wants people to feel.
"I get more freedom over what I want to do with my solo songs, and what I want is to be able to touch my audience," Kwok says. "That starts with having the song touch me first and I think I'll be able to resonate with the song more if the lyrics come from my own experiences. It doesn't have to be about love; it can be about family, friends, dreams, but I want the story to come from me. When I was younger, I'd process my emotions through listening to music and I want my songs to be able to do the same for others."
CREDITS
Creative concept and production / Hashtag Legend
Photographer / Mario Chui
Videographer / Billy Elvis
Hair / Harris Lai
Makeup / Cori
Styling / Lok Fong
Wardrobe / Onitsuka Tiger
Bags / Montblanc