Cover story: Nana Ou-Yang on performing, perseverance and pop music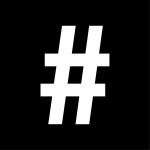 By: Zaneta Cheng
March 9, 2021
At an age when most people are still trying to find their way in life, the classical musician and acclaimed young actress continues to break barriers across genres and generations. She talks to Zaneta Cheng about performing, perseverance and her latest adventures in pop music.
Nana Ou-Yang answers questions with a thoughtful consideration that surpasses her age. Perhaps that's because she's accomplished more in two decades that most people do in a lifetime. From learning to read music at four to performing solo on live TV at 10 to making her acting debut at 12 and launching her first pop album at 19, Ou-Yang has spent most of her life in the spotlight.
In addition to being the youngest musician to hold a solo cello recital in Taipei, at 12, she's been admitted to two of the most prestigious music schools in the United States, the Curtis Institute of Music in 2013 and Berklee College of Music in 2018. And she stole the show at the 2018 Breakthrough Prize ceremony, also known as the Oscars of science, as its first Asian performer with a moving rendition of See You Again alongside rapper Wiz Khalifa.
It was her talent as a cellist that brought Ou-Yang to the attention of director Chen Sicheng, who rewrote the role of Liu Xingyang in Beijing Love Story from dancer to cellist in order to bring the 12-year-old on board. In the years since, Ou-Yang has appeared in 10 more films and TV series while also managing to attend school, perform concerts and venture into pop music with last year's release of Nana I and Nana II.
Sitting down for a chat over the phone before her cover shoot, Ou-Yang gives #legend a peek inside her world and displays the strength of character she has cultivated through years of rigorous training.
This past year with the pandemic has been difficult for many. How did you make it through?
It was quite hard but I think what's most important is one's attitude. I'm quite a happy person, so even in tough situations I try to maintain an encouraging tone towards myself. I do little things to help me through hard times. For example, I love to write on the Notes app on my phone.
Sometimes I'd write to myself, from my own point of view, on how I hope to live my life. Other times I would write from other people's perspectives and what I think they would tell me to do. It's like a kaleidoscope – I play a lot of characters and tell myself what to do. It's a very small and random habit, but it encourages me and brings me a lot of comfort.
You also released your pop albums Nana I and Nana II last year, which merge your classical music training with pop music. How did this come about?
I didn't really have any exposure outside of classical music until I was 13. Then I went to Berklee when I was 18, which is a school for modern music. As I got older, I was exposed to an increasing variety of musical genres. But classical music and theory are part of my foundations as a musician, so classical music will always be within me.
Whenever I approach music, it's always with the lens of classical music first, before anything else. I think this mode of thinking and approaching music is difficult to alter but I also think that this differentiates me from other composers and artists as my music preserves the conventional character of classical music while others are chasing trends.
Tell us about the albums and what motivated you to create them.
I think it had a lot to do with my decision to attend Berklee. Before I went to Berklee, I was more focused on playing the cello and using the instrument in mixed-genre music. But as I studied at Berklee, I started thinking, "Could I actually try singing?" or "Could I try writing my own music?" I made my own album because I wrote different songs and I wanted to share them with the world.
How was producing pop albums different from your classical albums?
Classical music has been performed for hundreds of years. You can interpret the music from your own point of view while also taking into consideration the intentions of the composer when he created the piece. And when you play, it must be in line with the composer's instruction, dynamics and emotion. The musician is completing the music for the composer through performance. But for Nana I and Nana II, everything came from me: the melody, lyric, composition, tone – every decision I made was to express and represent who I am as a person.
Were there any challenges making that transition?
When I started composing my own songs, it was really hard to put pen on paper. The reason classical music is hard to absorb is because a piece of music can be as long as half an hour. Most popular music today is very short in length. The music you hear on Douyin or TikTok is around 15 seconds so the climax of the song occurs in a very short span of time. Classical music is the opposite – it usually takes 10 or 15 minutes to build up to.
That's what I found challenging about composing my own music, because I had to think about how to condense everything I wanted to express in one chorus and make it attractive. I wasn't really used to it, so the songs that I composed wouldn't have an obvious hook and it was difficult to differentiate between chorus and verse.
My older sister grew up listening to me play the cello since we were young, but she's very much into pop music. And when I would play my songs for her, she'd ask me where the verse was. It was such a simple question, but it really laid bare my tendencies as a musician. My head hurt from figuring out how to solve this problem but one of my friends said to me that the process of writing songs is the only process where no one can tell you what to do and whatever I wanted to express, it would be right.
So I deliberately left it and stayed loyal to what I want to say through my music. Hopefully in five or 10 years, it will come to me more easily. A lot of people think I'm an old soul because I play the cello. But now that I'm venturing into pop music, I realise that there are still a lot of things that I don't know and I still have a lot to learn.
So what's next in the pipeline for you, musically?
I'm currently preparing for the release of Nana III, which is a project I aim to finish this year, and I hope to spend more time writing music.
Which aspect of yourself will the new album cover?
Nana I and Nana II are forms of self-expression. Whether it be love or time, it's all from me and from my point of view. In Nana III, however, I'm hoping to explore how I'm seen through other people's eyes and what other people think I want to express as an artist. All three songs are results from collaborations with different people – three different female artists. Nana I and Nana II are made up of songs that I wrote to express myself, but I guess Nana III will present who I am in the eyes of others, which I find quite interesting because some people think I'm really strong and others think I'm just a little girl. Their ages and experiences are all different and are reflected through how they see me.
What is music to you? You started at such a young age; how did you know that you had such a special connection to it?
My relationship with music started when I was four. I think my first exposure to music was unconventional as I started by listening to music rather than learning an instrument. From listening to music, I got to know about different musicians, composers and instruments. But it was when I started to learn the piano and the cello that I realised I had an affinity for music, and I was willing to sit down and practise for long hours.
I think it was because of my perseverance that I was able to develop my musical potential. By the time I was six, music was already deeply embedded in my daily routine. I would eat, practise and sleep. It became something I felt compelled to do. Music accompanied me throughout my childhood and became the way that I express myself.
Wasn't it tough?
Practising like that every day was definitely tough and it can be quite dry and monotonous to do the same thing day in, day out. There were peaceful moments but there were also moments where I felt as though I couldn't continue. Practising is undoubtedly tough, but I had a clear goal in my heart, and I knew how much work I had to put in to get to where I wanted to be. So even though it was tough, I was willing to stick it out.
What was it like when you first started learning to play music?
When I first started to play the piano, I found it quite easy to pick up because I already learned how to read sheet music in the musical appreciation classes I took when I was four. I think for most children, the hardest part about starting to learn an instrument is reading the sheet music because you have to count the lines and spaces of the staff.
I was really happy when I was learning the piano because there's no challenge in finding the correct pitch when you play it. Whatever piano key you hit will be what comes out of the instrument.
My first piano was also an electric piano, where the piano keys light up when you press them. As a child, I found it really fun so I was willing to sit on the stool and practise for longer. I think it was quite fortunate that my first piano was not a proper grand piano because children enjoy playing with fun things. I saw mine as a toy rather than an instrument.
How about acting?
I debuted as an actor when I was 12 in Beijing Love Story and to me, this movie is most connected to my love for music and playing the cello. Although both my parents are actors, I had never considered myself as anything other than a cellist until I turned 12.
I landed my first acting role by chance. The director approached me after seeing a photo of me playing the cello on his WeChat feed. He asked people who I was and where I was from, and he wanted to give me a chance to audition.
Coincidentally around that time, I was preparing for my entrance exam for Curtis so I had a period of free time where I was planning to fly to Beijing to find a cello teacher. I thought to myself, "Why not try out for the movie and meet the director?"
At the time they wanted to cast a girl who could dance. But since I don't know how to dance, when they decided to take me, they changed my character into a girl who plays the cello. I didn't really think I was acting so much as playing the cello when the director asked me to and saying my lines when he asked me to.
If I didn't play the cello, the director probably wouldn't have scouted me and I probably wouldn't have been able to try out acting. The subsequent movies I got to act in were also the result of fate and connections. I began to ask myself, "Can I be someone else other than a cellist?"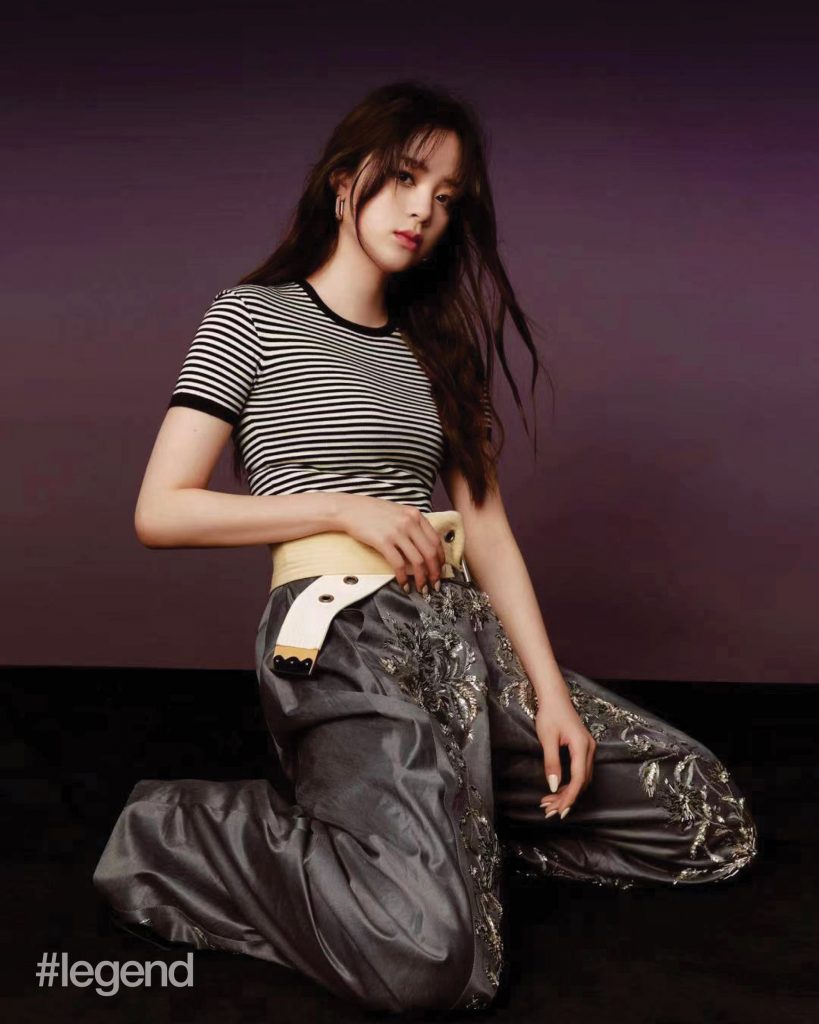 You've definitely managed to be many things aside from a cellist! Your roles have ranged from romance to sci-fi characters. Which experience would you say is most memorable to you to date?
Every character I've played has been really important and very memorable but I feel like the character I played most recentlyad – in the television series The Great Ruler – was the most complete experience as I played it for four months. From the start to the end of the series, the story arch of my character Luo Li goes through many ups and downs. It was filmed in Beijing and New Zealand, and I experienced a lot with this character. In the process of filming, I also learnt a lot from the director.
The director told me that my emotional portrayal of the character was often affected by the worries and emotions that I was feeling myself. While others would tell actors to be more intense or more focused, the director would always tell me to relax and that if I stop overthinking, I would be able to perform better.
Before I started work on this project, I also asked the director why he wanted me in the series. He told me that he saw my face when I was playing the cello on stage and that when I played, I looked beyond my years and had an aura of calm about me that he wanted for this character. So when I was on set, he would tell me to envision myself on stage playing the cello, to recall that feeling so that I could give myself a sense of stability.
I'm curious as to whether your classical music training influenced you in your careers in acting and music?
I think learning classical music really builds character. When I was young, there were many times when I would have to push myself to overcome every challenge regarding skill and musicality. I'm a lot stronger now for persevering through it when I was younger. No matter what I do now, whether it be pop music or mixed genre, I'm not afraid of facing hardships and I have the strength to accept them head-on.
Who is your #legend?
Yo-Yo Ma. He's the one who has influenced my music the most. I attended his concert when I was around seven or eight, and I saw from his performance how someone could shine on stage. Back then, I hoped I would be like him and shine on stage like him someday. You asked me whether practising as a child was tough and it certainly was. But I was able to persevere with the image of my legend in my head, also hoping that one day I can become someone else's legend.
CREDITS
Photography / Wang Tianyao
Videographer / Billy Tsui
Video editor / BanBan
DOP / Pi
Styling / Zaneta Cheng
Hair / Zhang Fan
Make-up / Li Li
Coordination / Jeffrey Hung
Editorial Assistant / Alex Loong
See also: Cover Story: Nana Ou-Yang being Asia's new rising star at only 17 years old