Cover story: TikTok queen and fashion influencer Jessica Wang on the world of social media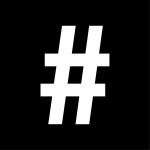 By: Zaneta Cheng
November 2, 2020
New York-based influencer Jessica Wang started her TikTok account at the beginning of the pandemic and has since amassed more than four million viewers, not just for her fashion-forward videos, but also for her life-hacks and tips. She lets us in on just how she does it, and why kindness and responsibility are more than anything at the heart of her output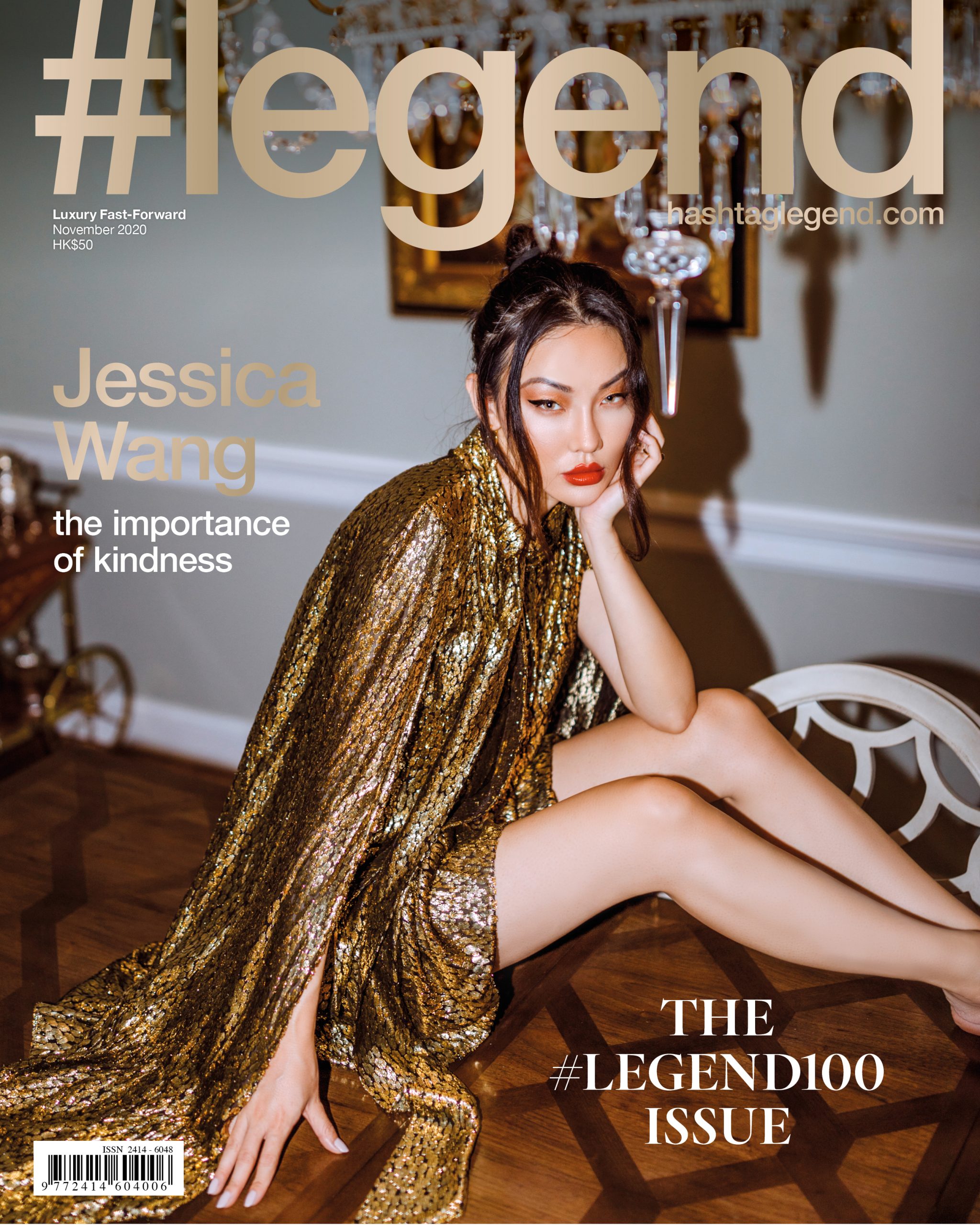 Having moved to Boston from Tianjin when she was 16 years old, Wang excelled in maths, studied finance in university and landed a banking job at Morgan Stanley. A little too fashion-forward for the office, Wang decided to begin a fashion blog. Ultimately, she chose shoots over spreadsheets in 2014 when her blog, NotJessFashion, began matching her full-time income. Since then, Wang has worked with the biggest names in the world of luxury including brands in fashion, jewellery and cars, even bringing her husband into the business as her photographer and partner.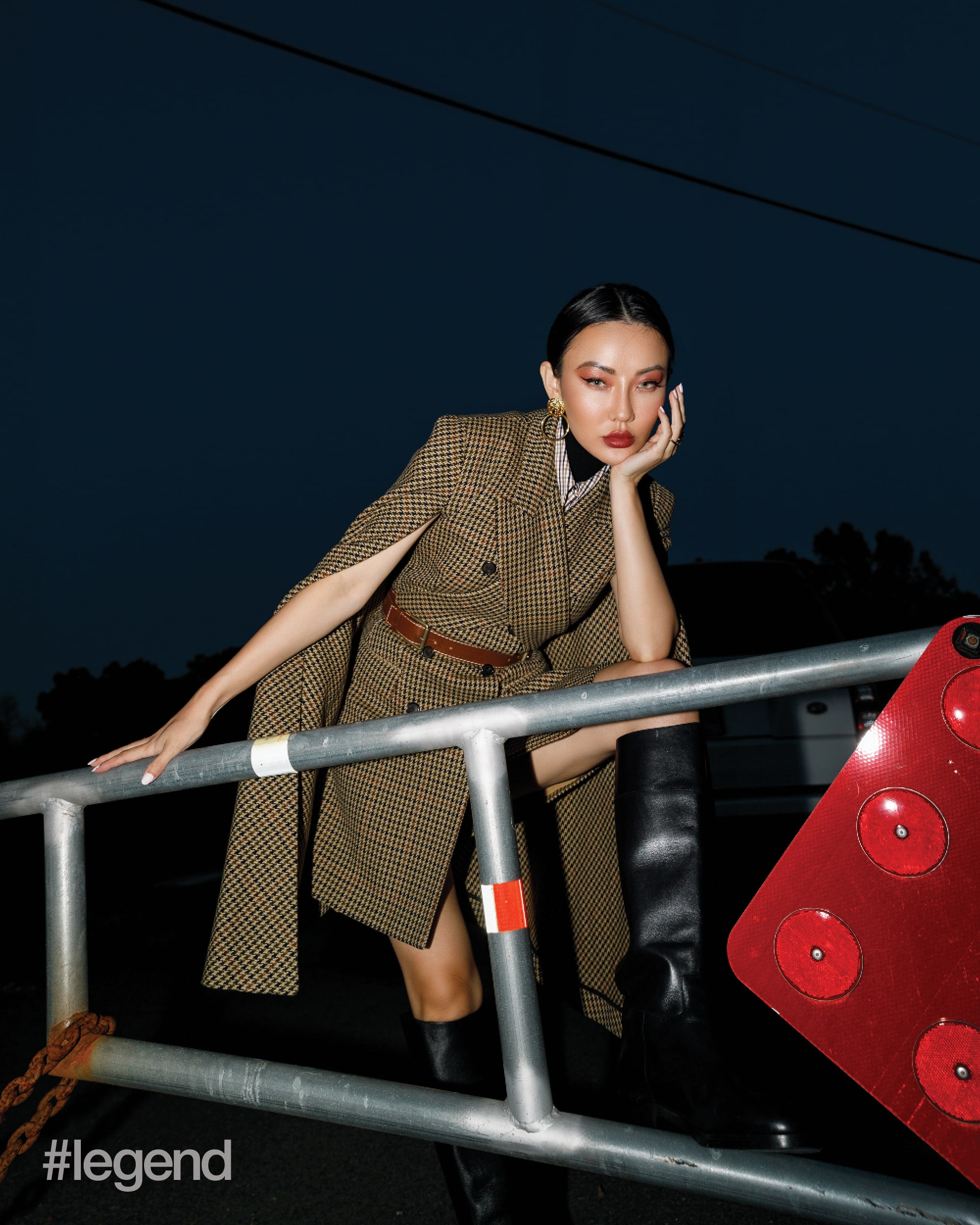 Having achieved success digitally and on Instagram, Wang fully embraced TikTok during the pandemic, sharing tech and photo tips to a following that could populate a small nation. We spoke to the influencer for a glimpse into just how she manages to do it all.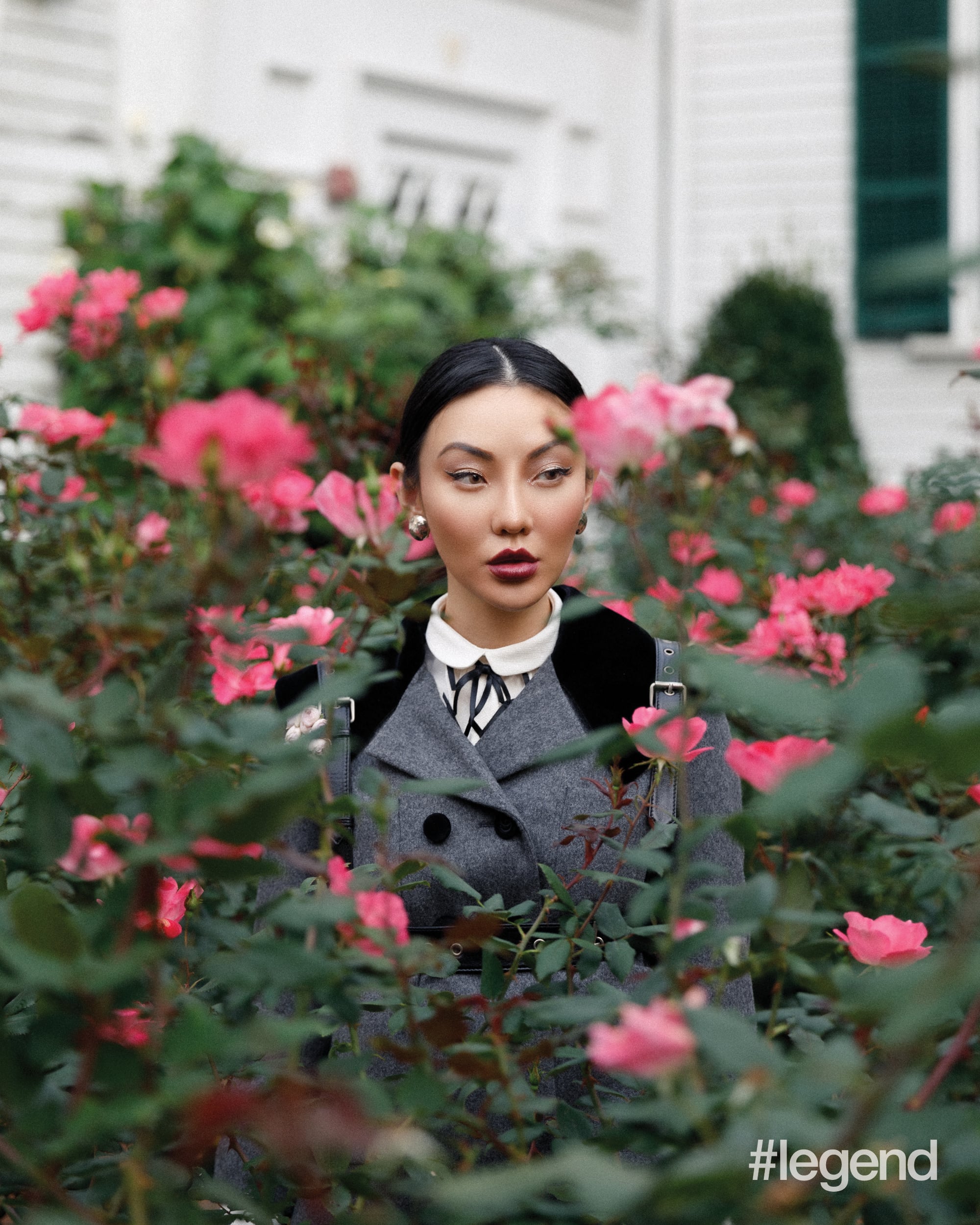 You boast a following of 1.3 million on Instagram and 4.3 million on TikTok at the time of print – when would you say your influencing career took off? How did you navigate your growth and online fame? Was it difficult?
My career really took off in 2017 when I transitioned into influencing full-time. It has been a wild journey ever since! While the topic of diversity has taken centre stage in America in 2020, it was not previously as recognised. So I consider myself lucky to have been able to grow professionally despite those circumstances.
The introduction of TikTok and Reels this past year has also allowed me to expand my reach in new creative ways, which has been phenomenal. I joined TikTok during he lockdown. I started posting a lot of casual content and quick tips, and people loved them. My followers got to see a different side of me that's more relatable.
Regardless of the jobs I land and the growth I experience, I've always remained true to my roots, values and family – so it hasn't been too difficult to navigate the online exposure. From TikTok to Reels, it was an easy transition. Now I get to experiment on the two different platforms, invest my time and grow.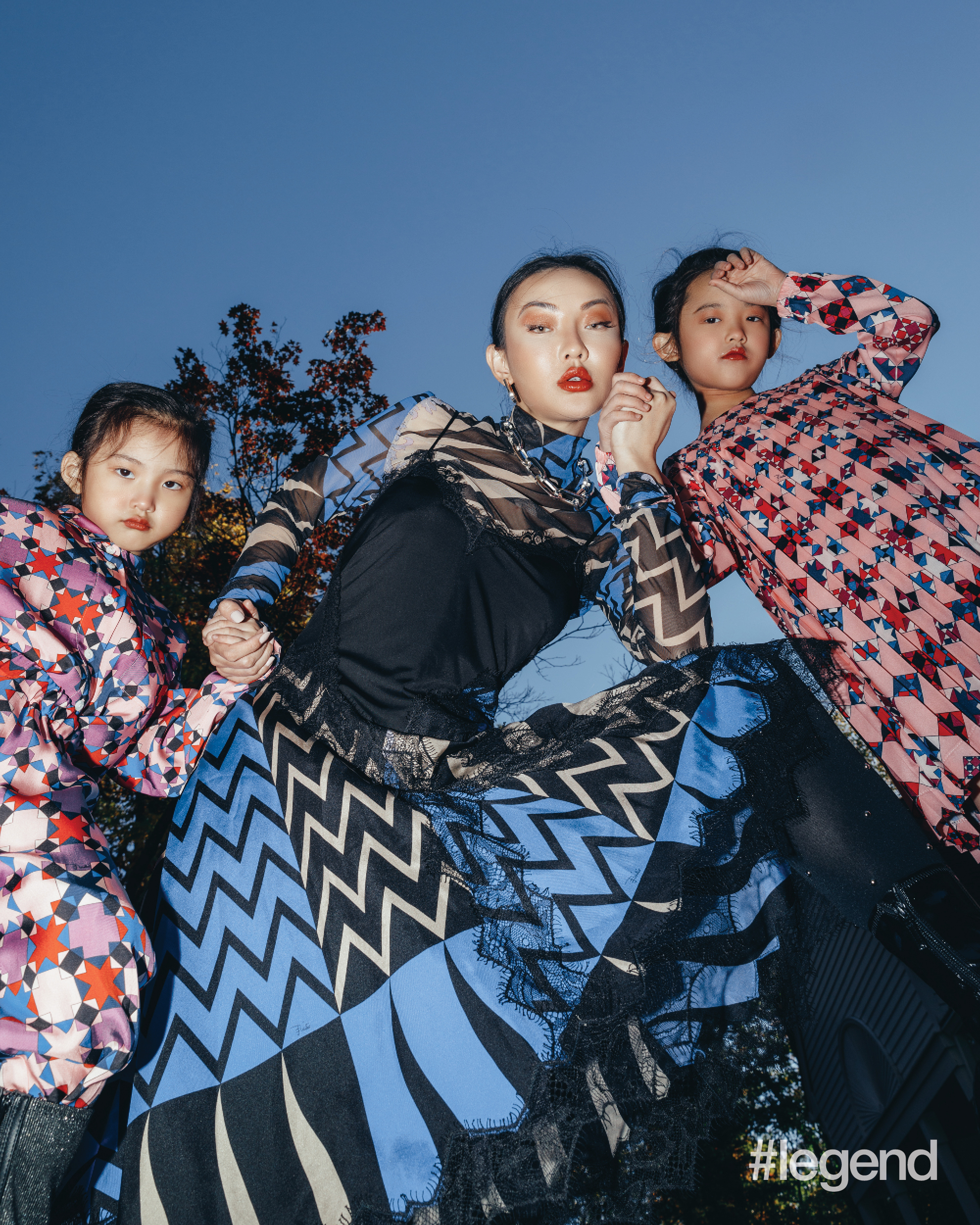 In the earlier days of your influencer career, how did you pick and choose the brands or projects you worked on to build your brand?
It's super important to stay true to your own aesthetic. Your followers are smart; they can tell when you are promoting or wearing a product due to it being an ad, as opposed to actually loving the garment or product. When I started NotJessFashion, I had no idea that it would transform into what it is today, especially as a minority in the US. I always only choose brands I love, have worn previously and frequently wear, as I want my audience to be able to trust me and understand that I'm being genuine with my content.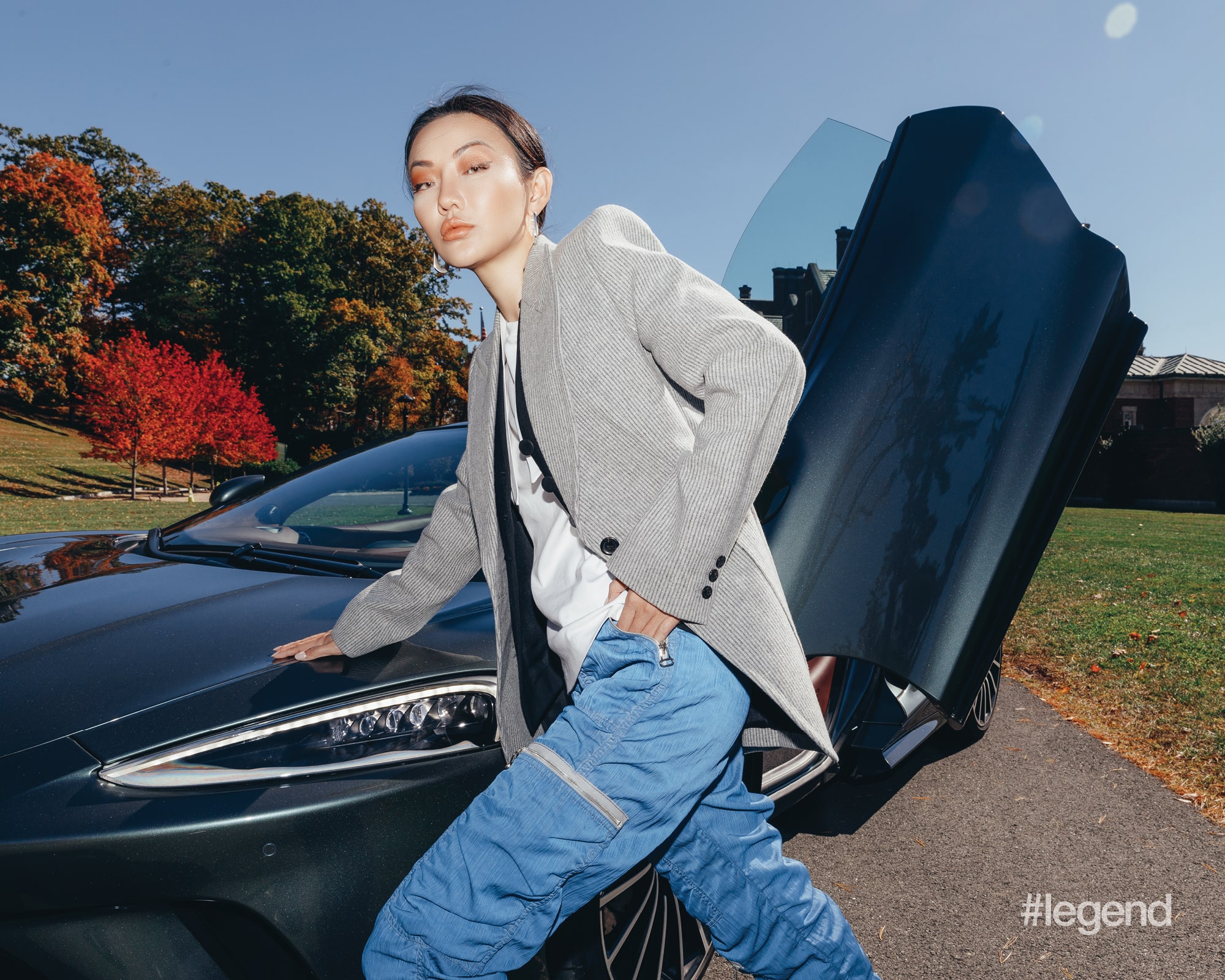 You're known for your incredible hack videos and for giving tips and tricks, from fashion to tech. What are your top tips for top-quality photo-taking?
As I tell my followers, it's all about lighting and angles! One thing that makes a great photo is its ability to convey emotion. I strive to post positive, light-hearted content, as well as editorial-style content that is distinctive. Spirit is super-important, too, as people can feel when you're being authentic and happy – it really does translate!
How do you come up with your content? What are you inspired by? Do you plan out your content or is it more off-the-cuff?
I love pop culture, film, fashion and tech. I write down my ideas as they pop up, but I don't plan my content too far in advance. I'm always juggling many deadlines, so I would say I have a to-do calendar instead of a content calendar. A lot of my organic content is shot, edited and posted the same day, versus sponsored content, which will need approval and specific dates to share. However, in-depth style or transition videos can sometimes take up to eight hours to shoot, and require additional time to edit and finalise.
What parts of your life do you choose to or choose not to show? Where do you draw the line?
I show quite a lot of my life; however, a lot is hidden for privacy reasons. For example, I share stories of my children and homeschooling, but my children are aware of these videos and love being in them. I would never push any boundaries and share too much information. A lot of my life is outside of social media, and private to my family and close friends.
What are some misconceptions people have about your job?
Everyone can only see the final product of a photoshoot, collaboration or trip, which can lead many to think my job is only glamorous, fun and involves loads of free merchandise. What people aren't aware of are of the endless hours of sweat and tears that unfold behind the scenes.
Mornings can start before the crack of dawn and days can end way after dark. I spend countless hours on content production – sometimes up to seven hours for a single TikTok video. The pressure of delivering for both your client and your audience consistently at 110%, juggling several projects and working across different time zones is immense.
We asked you to shoot your own cover story. As someone who shoots a lot of digital, what was it like to shoot for print?
It was truly an honour to be featured on the cover of #legend for the November issue. The team at #legend was such a joy to work with and I'm so grateful that they gave us full creative freedom to produce what we wanted in this editorial.
The entire production time took over two weeks. It was carefully thought out and meticulously planned, as we wanted the editorial to come to life while embodying my personal photography style as well as that of #legend. The outfits I chose were reflective of my personality and aesthetic – bold, colourful and luxe. So we wanted a few different locations to match both the brand and the mood without taking away from the looks.
It was truly rewarding to see the results come to life. It was a great opportunity to share my story and raise awareness on important topics of diversity and inclusion within the industry.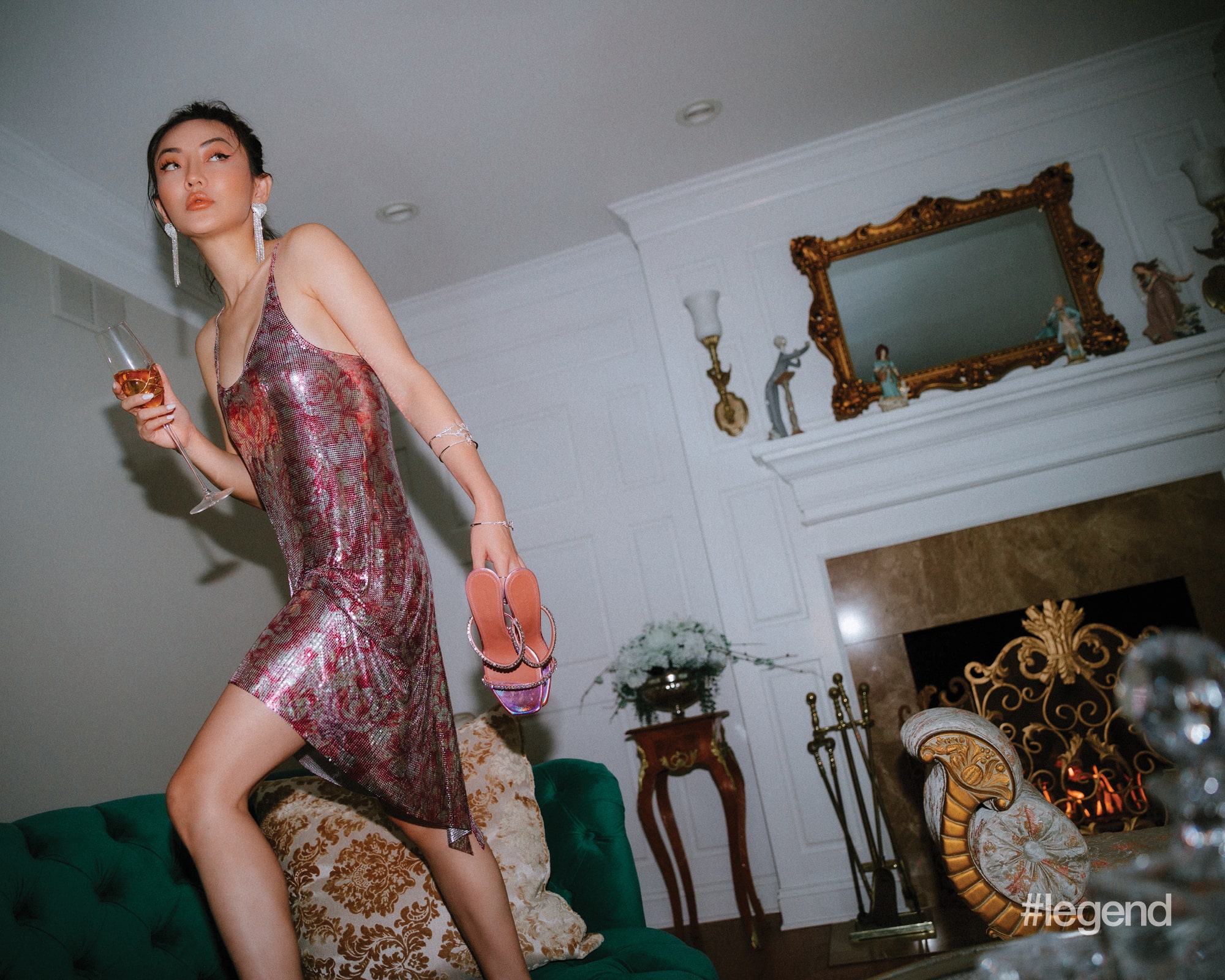 What are some of the challenges you've encountered in your influencing career?
Being a minority in this country is a constant challenge that I have come across, with trying to allow my voice to be heard, and representing my Chinese descent in an accurate and respectful way. Other challenges I have faced during my career have been balancing my professional and personal life and finding a happy medium. However, I make a strong effort to decompress by logging off completely when I can so that I am able to spend quality time with my family and friends.
An 'a-ha' moment I've had in situations where times may be hard is that, instead of asking yourself "Why is this happening to me?", ask "What is it trying to teach me?" Also realise that it's important to be yourself and to be kind, because not only is it the right thing to do, but it goes a long way. I learned this through the kindness and arms of strength and support I received from those who believed in me from the start and helped get my career to where it is today. I want to likewise pass along this kindness by being generous with my time and resources when it comes to helping others in the industry. Kindness always gets returned in some form or another because people will forget what you have said or what you did, but they will never forget how you made them feel.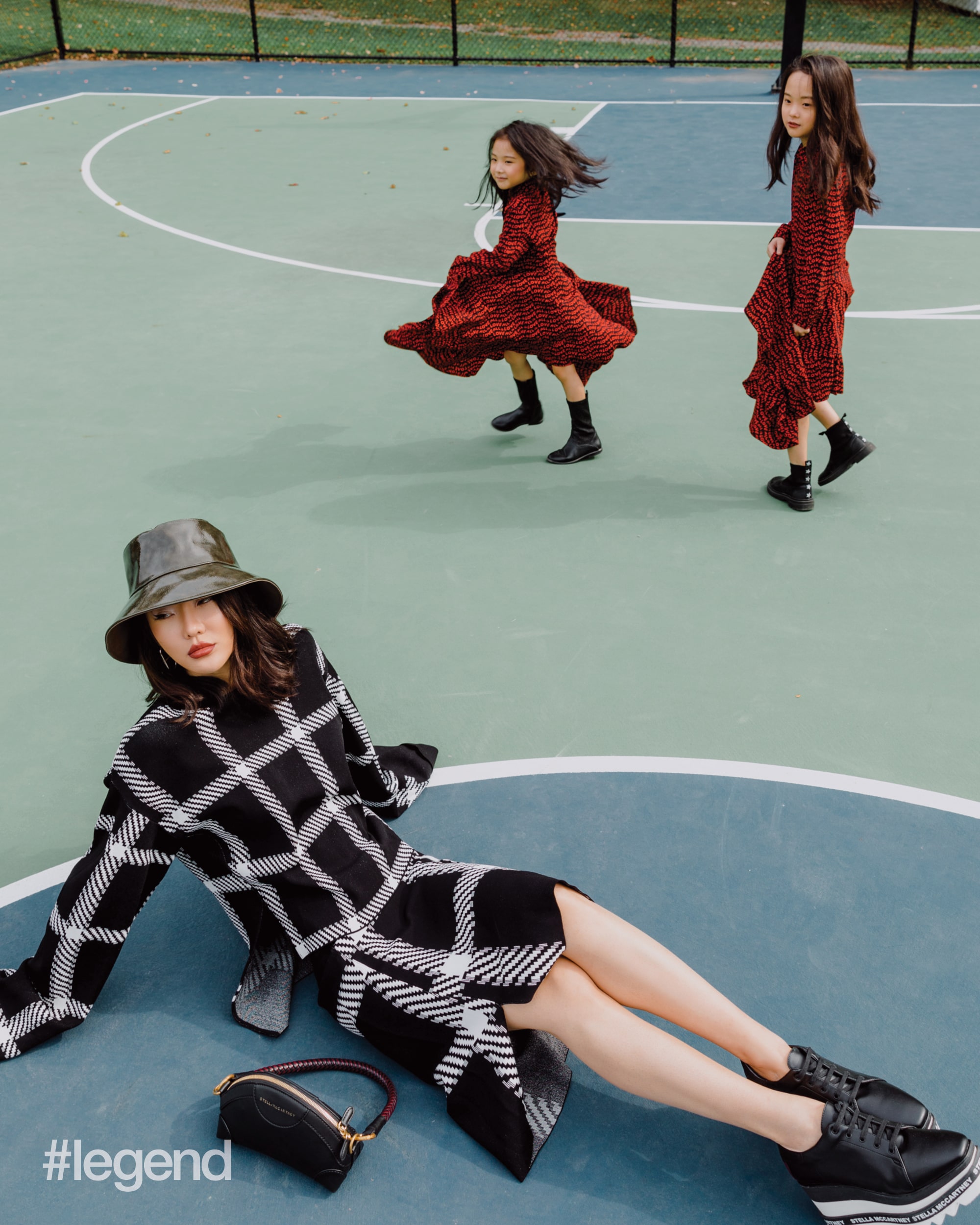 You said it was difficult as a minority in the US to navigate the predominantly white landscape and that the content needed to cut through the saturated market. Can you elaborate on that?
I love New York because it's such a diverse and wonderful place to
live and work, but I'd be lying if I didn't say that it has not been easy being a minority in such a large city, as your voice can easily get lost amongst a crowd. This suppression is emphasised by industries such as fashion that traditionally lack strong representation across different cultures.
However, with the power and increase of awareness thanks to social media, I see that content creators and brands have been taking notice over the years and are making strides in being more inclusive overall. These efforts from the fashion industry, as well as others, have helped not just those from my background but those from all races feel like an equal part of the society.
I've worked on styling videos that showcase my Chinese heritage, such as "Chinese street style" videos and incorporating qipao in my outfit transition videos, which my audience has loved seeing. I hope my Chinese demographic that lives in the US can relate to these videos while we spread awareness and raise our voices to showcase all the amazing things about diversity and equality.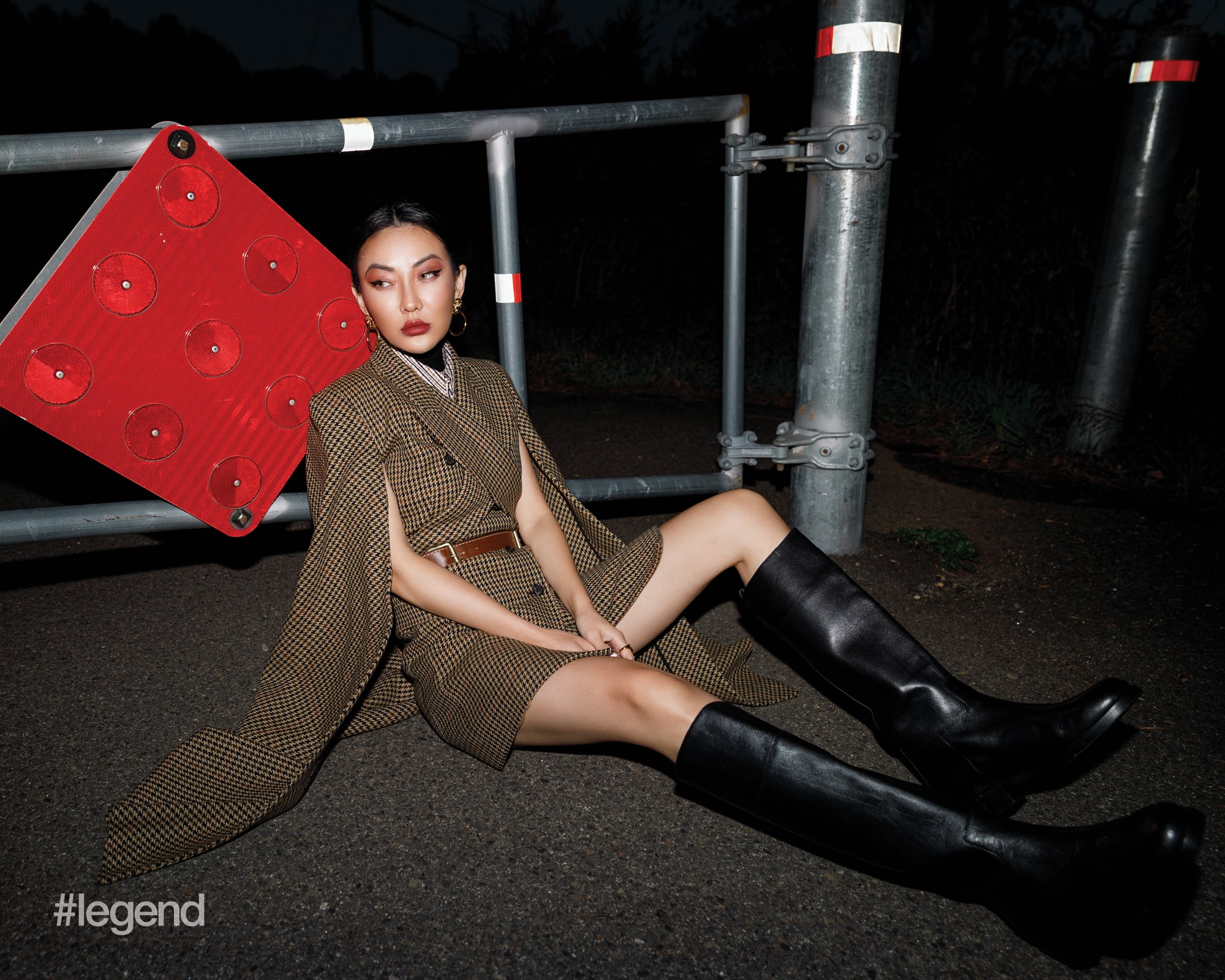 How do you define the word "influence"? What does it mean to be influential in this day and age?
Influence is the ability to shape or affect someone else's personality, perspective and lifestyle. To be influential today means you're innovative, relevant and responsible. It means there is something about you that others see as significant and important – and therefore, they turn to you for advice, inspiration and encouragement.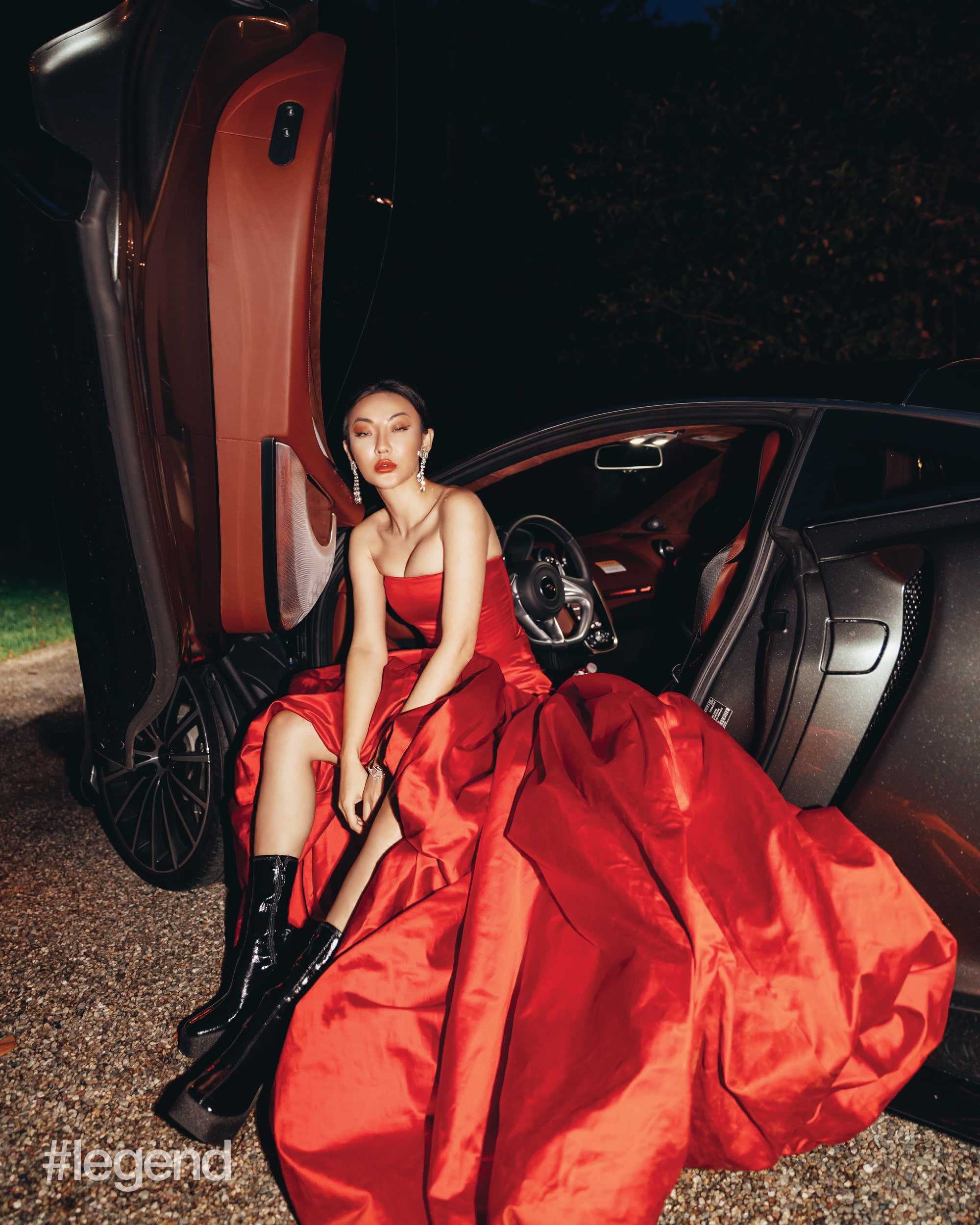 You mentioned that relevance and responsibility are key to the idea of influence. What does that mean in the landscape of social media influence?
It's important to be in-tune with the current environment we are living in at the time, and what works for you and what doesn't. There is no right or wrong, as long as you stay true to yourself. More than ever, there is an importance for influencers to share important and factual news about politics and current world events, and raise awareness around minorities – sharing fresh perspectives and allowing all cultures to thrive. It's very important to use your voice and reach for good.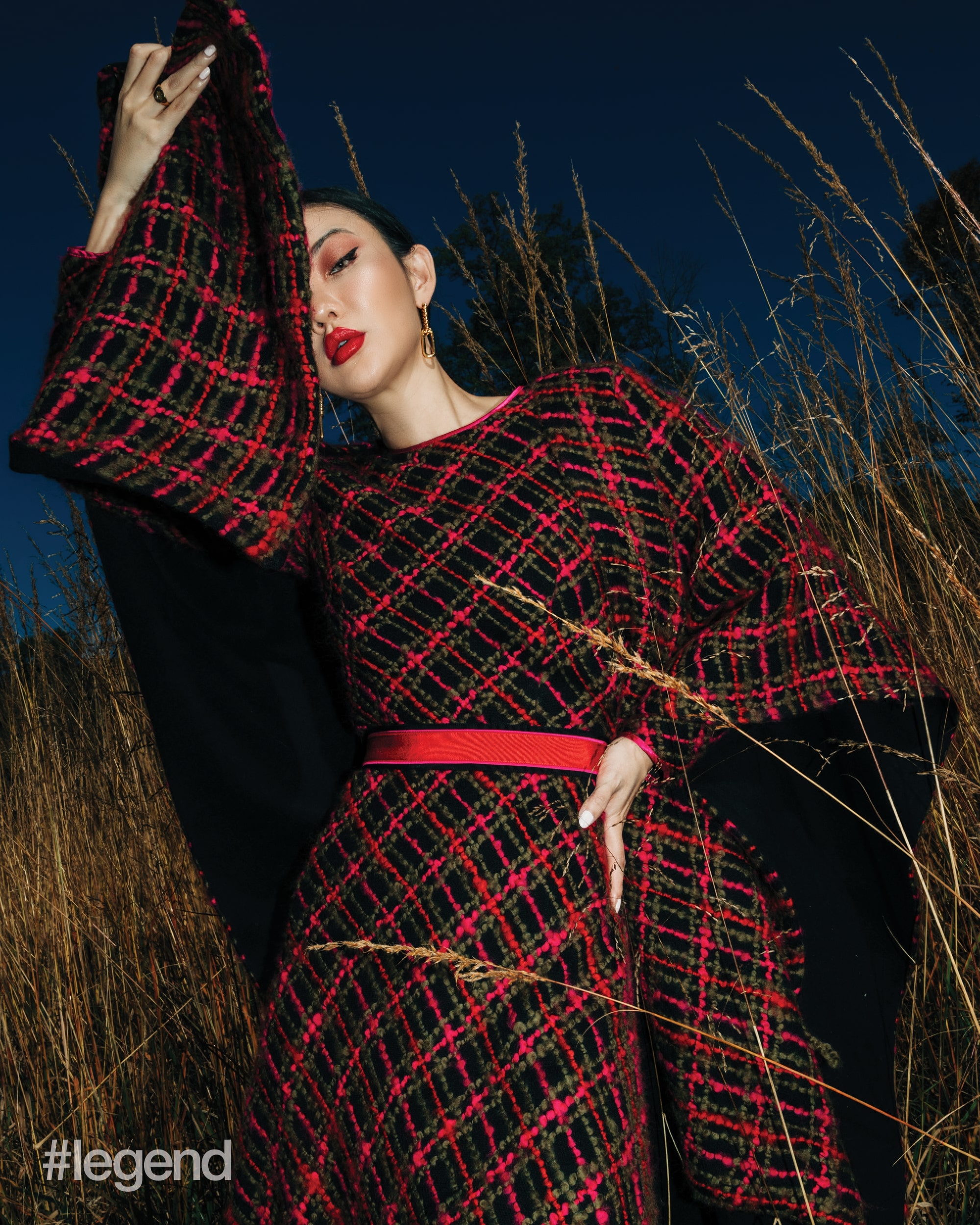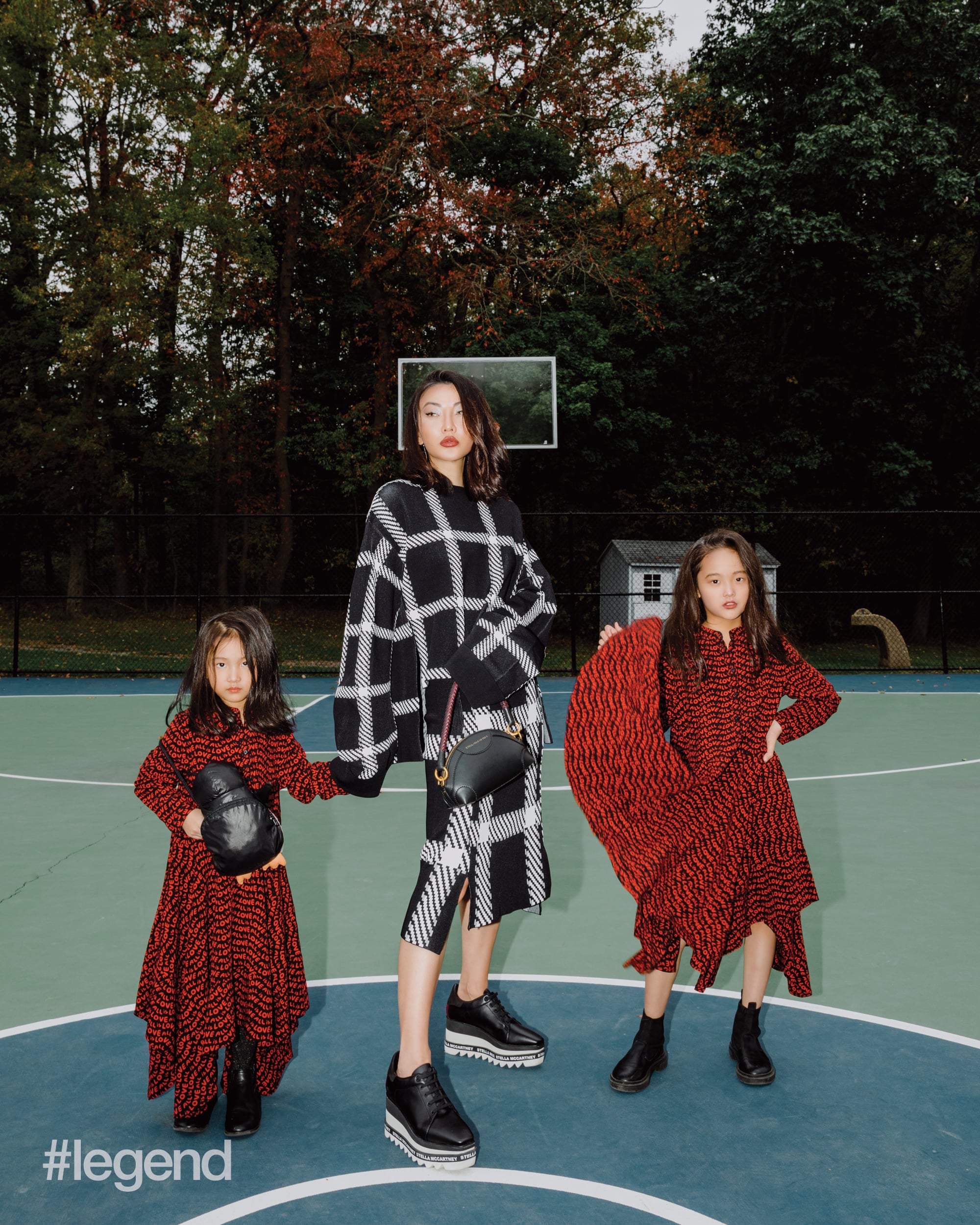 Finally, who is your #legend?
I would say my mother, who has helped me both ways across the spectrum, from being a pillar that I could lean when I needed support to watching my girls when I have to travel for work. #
Photography / Daniel Ding
Styling / Jessica Wang